How to Generate Leads as a Marketing Agency: a Step-by-Step Guide
A guest blog by Sophia Garcia (Copywriting & Conversion Expert)
If you asked 100 marketing agency owners how they got their leads, 90 of them would tell you, "referrals, mostly."
Referrals are great. They're some of the easiest clients to close because they heard about you through someone they trust.
But, how often do you really get them? Once per week? Per month?
And how often are they your ideal clients?
Haphazard growth doesn't scale. You need control over your lead generation strategy if you want to maintain a healthy pipeline.
---
What makes lead gen different for marketing agencies?
Selling agency work is unique in the sense that:
Quality matters more than quantity. You only want to work with clients that will get the best ROI on your services. If they don't fit your ICP, they usually cost you more than they're worth.
You can't guarantee results or structure. SaaS and consumer goods offer uniform product experiences. For you, every client and project scope is different.
Clients need to call themselves to action. In 2023, everyone kind of knows they need to market their business. You have no way of knowing what they want to achieve (or if they even have the budget). There's a 99.9% chance you'll miss the mark in a cold email.
Basically, you need a more hands-on approach.
These four lead generation strategies build on each other, and every successful marketing agency owner uses them. 👇🏻
---
1. Focus on SEO first
Why should anyone sign up with you as a client if you can't even rank your own site?
Aside from practicing what you preach, SEO is a fantastic place to start because it lays the foundation for steady organic traffic (and, by extension, free website leads 🤑).
When you're starting out, there are a few important pieces to the SEO puzzle:
🤖 Technical optimization — Fix glitches in your code, make sure your site loads in 3 seconds or less, and use structured data to define elements on each page.
📊 On-page optimization — Keyword optimize your metadata and content, simplify your site architecture, and make it easy to find your most important pages (e.g., pricing, services, pillar content, blog).
👨🏻‍💻 Keyword research — Find the right terms and phrases to target each page, based on search intent.
📈 Conversion rate optimization (CRO) — Make your CTA buttons stand out, use heatmaps to understand user behavior, and, for goodness' sake, don't fill your website with ChatGPT garbage.
✅ Customer reviews — Have a great product and build authority by getting others to say so.
There are plenty of advanced tools out there, but you can start with Google Search Console. It's free, and it'll show you technical and UX errors you can fix for an immediate performance boost.
---
2. Expand on SEO with content marketing
Content marketing works in tandem with SEO. Once you've laid the groundwork and ironed out the technical kinks, you can get serious about content creation.
That doesn't mean writing blog posts just for the heck of it. You need high-value content that teaches your customers something or solves a problem.
For an immediate uptick, start with bottom-of-funnel (BoFu) content:
Case studies
Customer reviews and testimonials
Service pages (for all your agency services)
Pricing pages
Comparison/best-of pages (e.g., our 'best sales CRM' page)
Use cases (for industries you specialize in)
This is what decision makers search for when they're comparing different agencies, learning what yours offers, and evaluating your ability to meet their demands.
In other words, it gets the people who are already almost ready to buy, to buy. Cha-ching. 💰
When you create this content,
Break it into readable paragraphs (like this article, 3-4 sentences max).
Use bullet points and visuals.
Optimize it for relevant keywords (but keep it natural).
Link to other relevant pages, both on your site and authoritative external sites (e.g., for statistics).
💡Pro tip: You can repurpose your content into social media posts and newsletter send-outs.
---
3. Build your personal brand (as a founder)
89% of B2B marketers use LinkedIn for lead generation.
Why?
Because it's flooded with high-level decision makers.
As a founder, posting content on LinkedIn and Twitter/X will help you build an audience of:
like-minded individuals
aspiring marketers who now look up to you
people interested in working with you
Let's say you're running a content marketing agency and don't know how to find copywriting clients. You could send hundreds of cold emails to complete randoms, or you could do what Joe Zappa does. 👇🏻
LinkedIn profile pages are designed like landing pages. So, if you get the right traffic to your profile, you'll get people to subscribe to your newsletter or book a sales call with you right off the bat.
But, to get traffic to that profile in the first place, you need content. Good content.
If you're already blogging, doing SEO, and running your marketing agency, you're a walking content idea machine.
All you have to do is:
follow creators in your space.
get a feel for what they're posting, how they structure content, and where you can differentiate.
add value and build connections through engaging comments.
post daily content with your unique takes on marketing and business ownership.
highlight client success to create more interest in your work.
This stuff works. The other day, Mr. Zappa casually mentioned it's landed his budding agency $300k+ in revenue.
SEO and content marketing net you plenty of leads. But a social media audience is the Holy Grail of inbound lead generation.
Once you have one, your agency (and any future business you run) is recession proof.
When generating leads and contacting potential clients, it's important for marketing agencies to follow data privacy best practices instead of blindly using the available lead gen tools. GDPR incorporates 7 key principles that businesses must follow when handling personal data in the EU. By respecting data protection regulations like GDPR, agencies can build trust and credibility with leads and prospects.
---
4. Create a newsletter
Once you have an audience, expanding it to other channels is the logical next step. No need to reinvent the wheel here. Email's best. 📧
Once a week, you can send your email list an in-depth article about how they can run their marketing better, what you're doing that's working, or growth tactics for their industry (your niche).
You'll offer so much free value that, at the very least, you'll gain tons of respect.
And, if you actually help someone improve their results, there's no way they call someone else when they're ready to outsource their marketing.
If Salesflare is your agency's CRM, this literally couldn't be easier. All you have to do is integrate your email newsletter, and your contacts and insights will sync automatically.
---
BONUS: Ask for referrals!
Earlier, I said referrals don't scale. I'm talking about passive referrals.
The best way to leverage referrals as part of your strategy is to survey your clients periodically. Use your CRM to automatically send surveys to clients once they hit the six-month or one-year milestone.
If (when) the results come back positive, create another workflow asking them to refer you.
It's also a good idea to make it easy for clients and partners to send referrals your way by including a link to your referral form in emails, invoices, and website footers.
And every now and then, don't be afraid to straight up ask. If you have a solid, hands-on relationship with them, they may just say, "Yes!" right away.
---
A little about Sophia:
Sophia Garcia is a copywriter and conversion expert with a passion for turning ideas into compelling narratives. Inspired by her love for stand-up, Sophia prides herself in adding authenticity and flair to her content. She likes to bring a fresh perspective by staying up to date on all topics related to sales and marketing.
---
We hope you liked this post. If you did, spread the word!
👉 You can follow @salesflare on Twitter, Facebook and LinkedIn.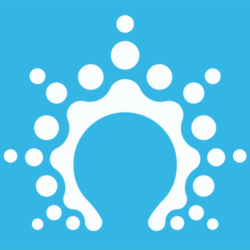 We're the team at
Salesflare
, the simply powerful CRM for small businesses. We love helping small businesses grow with helpful content and a beautiful product. Thank you for reading our blog!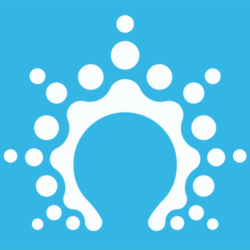 Latest posts by Salesflare
(see all)