How to Create the Perfect Startup Website
A guest blog by Ryan Gould (Vice President of Strategy and Marketing Services at Elevation Marketing)
If you want to create the perfect startup website, first know why a website is important. Too often startups jump into building a website without a clear vision of why they're doing it and what they want to accomplish. Your website is the sun around which all your other strategies rotate. And the end goal of those strategies is conversions. So, the perfect startup website should be designed and optimized with conversions in mind.
1. Design
To accomplish its goal, your site must have good design, a good user experience with ease of use, consistency and good content. Did you know 38% of users will leave your website if they find it unattractive and 75% of users admit to making judgments about a company's credibility based on their website's design?
A few things to remember:
1. Keep it simple. Less is more.
A Google study found websites with high visual complexity lead to more negative first impressions than websites of medium or low complexity – and users made those judgments in 17 milliseconds. You only have one to make a good first impression. Many agencies that offer webflow development services advise new website owners to always start small and simple because you can always do a redesign in the future.
2. Stick to only a couple of fonts in different weights and variants.
Just because you have a whole bunch of fonts, doesn't mean you should use them all. Each font conveys a feeling and you know what too many feelings can cause? Confusion. Re-read #1.
3. Be consistent and sparing with color
When deciding to build a personal website, start with your brand colors and use those for your primary color, choose 1 or 2 accent colors, then a background color. And consider your business. As Neil Patel says, use color the right way, at the right time, with the right audience, and for the right purpose.
4. Make sure the site is optimized for mobile
This can't be stressed enough. More than half of global internet traffic now comes from mobile devices. Google ranks mobile-friendly sites higher in mobile search results and last year started using the mobile versions of web pages for indexing and ranking.
2. SEO
One thing you have control over from the start is your on-page (or on-site) search engine optimization (SEO). That's what helps determine your rank on search engine results pages (SERP) – the higher on the SERP you are, the better.
There are some other SEO tactics you can use, but here are the on-page SEO factors you need to consider right away:
1. Title tags
The title tag is what people see in search engines. It's clickable and ideally it says what the page is about. Include one of your primary keywords in the title when possible (but don't stuff keywords!) and keep it to 55-60 characters so it doesn't get cut off in search results.
Why it's important: Google looks at the title tag and compares it to the rest of the content to judge its relevance – and relevance is a factor for your rank in SERP.
2. Meta description
This is another opportunity to show what a page is all about. The meta description is what displays below the title and URL in SERP. It should be about 160 characters long (longer will get cut off in search results) and naturally contain a keyword or two.
Why it's important: The meta description doesn't factor in ranking, but it does improve click-through rate because it shows users a little more about the page content of your startup website. If people like what they see, they'll click.
3. URL
Your URL helps identify the structure of your domain, but beyond that, it's yet another place to use a keyword.
Why it's important: The URL itself isn't a major ranking factor, but when you include a keyword in a URL, it may help rank – it also helps identify what the page is about.
4. Alt text
Alt text is for images and is contained within the page code. Its main purpose is to describe photos to people with visual impairments who are using screen readers.
Why it's important: Including a primary keyword in the picture description can help search engine crawlers index the image and help with on-page SEO.
And don't forget:
3. Content
Where "more content" was the old mantra, now it's more about topics and the content you create around those topics. Keywords on their own aren't quite as important as they used to be, but keywords used in relevant content that matches searchers' queries are.
Technically this is still under on-page SEO, but it's the content that's really the important thing. Google wants users to find answers – the best answers – quickly. Better, relevant content accomplishes that, so any startup website built around fresh, consistent content will be rewarded.
Ask yourself these questions:
Is my content rich? There's no minimum number of words per page, but the more thorough the content, the better you'll rank. A good rule of thumb is a minimum of 300 words on page. Longer content should be broken up with images, bullet points, H1 and H2 headers and pull quotes.
Is my content relevant to the search query? If someone searching for "spring dresses" lands on a page for winter formals, they are going to bounce right off the page – and likely your site and your life.
Is my content user-friendly? Is it readable? If you're not sure, try running it through a readability checker). Is the spelling and grammar correct (it matters!)?
Am I duplicating content on several pages? Search engines recognize duplicate content and will penalize you. Be sure to have a variety of well-written and optimized content on your site.
A few more things to consider for your startup website:
Start a blog: Each blog post is another page of SEO! Start a blog, write authoritative posts with relevant (there's that word again) content and optimize it for search. The optimal blog length in part depends on your industry, your website, and your audience, but in general, blogs that are 1,600-1,900 words rank better. That doesn't mean use 100 words where 10 will do just to fill space. Concentrate on the quality of the content rather than the length.
Write for your customers: Don't write stiff, formal content aimed at search engines. The search engines know better and so do your customers. Write naturally, as if you're having a conversation because, really, you are.
Ask for feedback: Customer feedback is an oft-overlooked part of an overall marketing strategy and your brand. By enabling feedback on your site, you can better shape everything from your website user experience, to your offerings, to customer satisfaction. To help your website visitors have an even better experience, you should also focus on website protection and appealing UI/UX design.
Include images and videos: Web content with images and video performs 94% better than content without. The fact is, visuals make more of an impression in people's minds and they are remembered better than text. And when it comes to SEO, just remember that alt text!
4. To sum it up
Good design, quality content, and SEO are the three most important factors for the perfect startup website that ranks in SERP, attracts customers, and ultimately makes sales. After all, the reason you have a business is because you have something to sell!
A little about Ryan:
From legacy Fortune 100 institutions to inventive start-ups, Ryan brings extensive experience to Elevation Marketing with a wide range of B2B clients. He skillfully architects and manages the delivery of integrated marketing programs, and believes strongly in strategy, not just tactics, that effectively aligns sales and marketing teams within organizations

We hope you liked this post. If you did, spread the word!
👉 You can follow @salesflare on Twitter, Facebook and LinkedIn.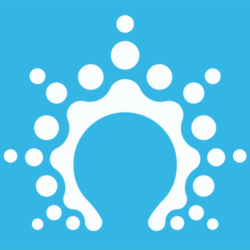 We're the team at
Salesflare
, the simply powerful CRM for small businesses. We love helping small businesses grow with helpful content and a beautiful product. Thank you for reading our blog!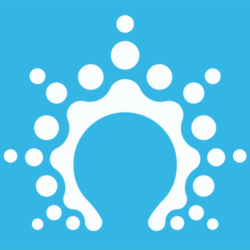 Latest posts by Salesflare
(see all)