How To Automate Lead Generation For B2B Companies
Sales Automation Masterclass: Part One
When it comes to B2B lead generation, we've all heard stories of strategies that were massive hits while others were complete failures. The secret formula to success is nevertheless straightforward: understand who your audience is and what channels they're active on, find a combination of strategies to achieve your goals and achieve automated lead generation step by step.
This post is Part One in a new Masterclass series on how to automate your sales. Sales automation will save you lots of time and let you close more deals. That's why we created this comprehensive series, guiding you through all the different aspects of sales that can be automated and explaining how you can automate them.
– Jeroen Corthout, Co-Founder Salesflare, an easy-to-use sales CRM for small B2B companies
In this article, you will find a bunch of tips on how to realize automated lead generation using the right tools for your B2B company.
1. Optimize your content for search engines
Nearly every B2B company out there is using content marketing to reach their target audience. But 90% of those who are successful at it, put the audience's need for information first and their own goal only second. Your content marketing strategy should work hand-in-hand with search engine optimization. Optimizing your content for search intent is the hack to reaching automated lead generation from content.
You need to know what your target audience desires to know. Only then should you start to create high-value articles that keep bringing you traffic and nurturing your leads over a long period of time..
Optimize your content for search engines and lead generation:
Shortlist your keywords: The very first step you need to take is to list the keywords you want to be associated with or rank for. You can do this using Google's Keyword Planner, Google Trends or other keyword research tools. If you're just starting out, check out our guide on how to ace keyword research.
Identify keyword intent: Google the keywords that you shortlist. Create a spreadsheet where you start taking note of the seeming intent behind each keyword, revealed by its search results. Are the people searching for these keywords looking to inform themselves or make a purchase? At which stage are they in the buying cycle?
Align keywords with your sales funnel: Once you have identified keywords that reflect the two search intents – inform and purchase, map them onto your funnel. Those falling under 'inform' are top-of-the-funnel users and those under 'purchase' are much closer to the bottom-of-the-funnel.
Optimize all your content: Start with a quick content audit. Identify the pieces that were created for a specific stage in your sales cycle. Optimize these pieces of content using the keyword list you created earlier to make them more search engine friendly.
Create SEO friendly content: Identify the gaps in your content strategy during the audit. Take note of which pieces you're missing, what search intents they serve and create content to tap into those opportunities. Each piece you create should nonetheless be informational and help the user make an informed purchase decision. Use a content generation tool if you want something powerful to scale your content creation and see results faster.
2. Create lead magnets
Continuing on our earlier point, another great approach to automated lead generation is by creating lead magnets.
A lead magnet is basically an incentive that a business offers to potential buyers in exchange for their contact information. The most common lead magnets used in B2B marketing and sales strategies include downloadable content such as eBooks, industry reports, whitepapers, checklists, videos or even free consultations.
For example, here's a lead magnet offered by OptinMonster. They clearly mention the insights to be gained from the eBook.
What you decide to offer depends of course on your target market.
Four things that make a lead magnet convert:
It solves a real problem: Your lead magnet needs to address a search intent or a problem that your target market is actively trying to find a solution for. If it doesn't provide them with value in some way, they're not going to download it.
It should help achieve a goal: The lead magnet you offer should not just talk about the problem your target market is facing. It should be able to offer a solution to it as well, and in an actionable format.
It should be quick to digest: You may have a lot to share but a lead magnet is most effective when it is easily consumable. The reader should be able to understand the takeaways right away and apply them easily. The goal is to not overwhelm your prospects!
It should offer high value and show your expertise: Your lead magnet should use more research, hard-hitting facts and examples in comparison to your articles. It should offer high value to the prospects and show them you know what you're talking about or promising with the product.
Simply put, you need to create something so magnetic that people will want to give up their contact details to get it.
3. Offer value on LinkedIn Newsfeed and Facebook Groups
The only way towards automated lead generation is by making 'helping your target market' into a regular practice–be it on social media, through your own social profiles or even in groups and communities that you belong to.
Share the best content you encounter in the industry, market statistics that you have access to and even inspiring statuses that address your target market in some way. Make sure you monitor the ongoing conversations in your industry, engage in relevant threads and answer questions earnestly without being too salesy.
Help your audience in an authentic way and watch them flock to you.
Here's an example. PushOwl enables web push notifications for Shopify stores. The team is part of many eCommerce groups on Facebook. Instead of just trying to sell their product, however, they focus on offering help first.
If you're not sure how to use LinkedIn or Facebook to create automated lead generation, check out these resources:
4. Go where your customers are
Being active on Facebook and LinkedIn is not enough. Put yourself in the mind of whatever prospect you want to start a conversation with, and go where they are.
Say you're this prospect. Where do you go when you're looking for solutions? Which channel do you use when you want to ask professionals from the industry for suggestions? What platform do you share or engage with content on the most?
In practice, this could mean becoming more active on Slack communities, Quora, Reddit, Product Hunt, review sites, online forums or a whole slew of other channels. The goal here, however, is not to spam your prospects with promotions for your product. It is to offer value, start a conversation and engage them.
You never know which conversation will eventually lead to a product demo or a partnership.
5. Offer a referral program
According to Nielsen research, referrals can generate up to 4x higher conversions. They can bring you a 25% higher profit margin. But you need to plan a referral program and execute it systematically.
Dropbox grew 3900% with a simple referral program.
Now it is obvious you should focus on trying to understand your existing customers and what might motivate them to recommend your product in their network. But what's more important is that they know about your referral program and are able to easily participate in it.
As your customer base grows, it becomes an even bigger challenge to run and track the success of a referral program. That's where software like FirstPromoter or PartnerStack comes into play.
Programs like these provide you with everything you need to run an affiliate-, influencer-, or referral program. From personalized referral links for your customers to share, to close tracking and rewarding, the platforms take care of it all.
When setting up your referral program, pay close attention to how your customers already interact with your brand. It is indicative of how they will engage with the program and what will keep them motivated.
A successful referral program is a great automate lead generation hack.
6. Amplify word of mouth promotion
You might think word of mouth promotion is the same as running a referral program. The truth is that the two strategies are similar but not quite the same. With the former, a customer need not be motivated with a reward. All it takes is a great experience with your business.
You can amplify word of mouth promotions for your product by simply gathering what your customers are saying about you: from the tweets they share to the reviews, ratings and testimonials they write – bring them all together.
Here's an example from Slack. Their Slack Wall of Love is a great way to see what people from across the world have to say about their product.
You could also feature customer stories, experiences and their use cases on your blog or in a case study format.
The idea is to have your existing customers bring you more customers, without having to ask them for direct referrals.
Conclusion: Automated lead generation
There are a number of things a business needs to do to grow in a target market. While experimenting with different marketing tactics is a must nowadays, it is also important to keep your pipeline healthy at all times. That's where it becomes imperative to automate lead generation by using a mix of tactics that will lead to lasting results.
For more info on how to grow, check out our blog post on Six Foolproof Ways To Get Your Startup Its First 100 Customers.
All set for automated lead generation? Let us know which tactic worked best for your business. Also, don't forget to tune in next week for Part Two in our Sales Automation Masterclass: How B2B Companies Can Automate Sales Outreach.
We hope you liked this post. If you did, spread the word!
👉 You can follow @salesflare on Twitter, Facebook and LinkedIn.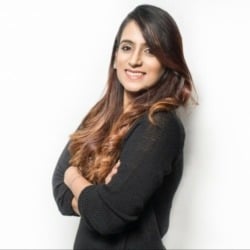 I'm a freelance writer at Salesflare, a simple powerful CRM for small businesses. My love for startups and digital has me digging out strategies and exploring tools that can be used for smarter growth. You can connect with me,
here
.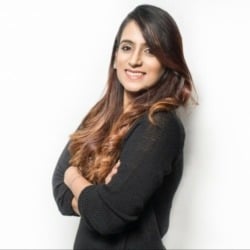 Latest posts by Vanhishikha Bhargava
(see all)