SaaS sales automation in growth hacking your business
By Matt Pliszka, picksaas.com
Starting a venture, you don't feel like sales is a separate business "discipline." You just hustle, sell some of your products or service and simply close the deals.
But the more you sell, the more you see that structuring the way you approach, communicate and handle clients is crucial to boosting your revenue. Soon, spending time on sending emails and calling your customers becomes a massive job which needs to be well-managed before you move on to growing your business.
That's why no matter if you're the one who has to handle this or you have the sales team around you, there are a few important things to keep in mind:
automate your communication
do not over-automate your communication
make team members responsible for different sales stages
"Separate prospecting from closing. It's crucial to have team members responsible for these two different sales processes." Aaron Ross, Predictable Revenue
Automation -> better time management -> increased efficiency -> more clients
Approaching your prospects needs to be personal. After all, your customers don't want to buy your product. They just want to grow their business. Each of them out there has different problems. It's very likely you have different ways your product or service can help them solve their problems.
That's why sales will never be 100% automated. We are human beings who like personal communication and full understanding of our problems.
Still, you can automate a few elements of your sales, so that you have more time to focus on what really matters to your customers and what's important for growing their business.
Start with a CRM system
CRM is the basis for all you do in your sales. It's not to understand why switching from excel to a CRM app can help you grow and probably most of you are already using a CRM app like Salesflare.
Salesflare is a simple online CRM application, designed for small and medium businesses, focused on automating your daily sales activities.
The unique thing about Salesflare is that it's highly focused on technology and automation. Imagine how much work would it take to input all your email contacts into one system. Salesflare syncs with your mailbox and detects contacts automatically, no matter if you use Gmail or other mailbox systems.
This effective and modern CRM system will help you:
save time spent on technical tasks
track your activity automatically
connect with other systems to create a smooth sales flow
The last point involving connecting with other apps becomes a crucial one, as long as you want to keep your organization focused on the right thing which is developing the relationship with your customers.
Leads automatically detected and added to your CRM
How do you know that someone might be interested in your product or service? They might come from numerous different sources, so it's quite important to identify your most profitable channels of customer acquisition.
Some of the most common sources of leads in your pipeline:
Opt-in pop-up collected an email on your website
Filled out form on your landing page
Filled out contact web form on your website
Outbound cold mailing campaign
Click on the eBook link in your email
A person left an email in your live chat conversation
+ many others
How to handle all these sources to know how you got in contact with the appropriate person?
See emails collected by the opt-in pop-up in your Salesflare pipeline
In Zapier, you can set up an automation that will automatically create a sales opportunity, when a lead leaves his email address via SumoMe or Poptin.
This lets you monitor and reach out to your lead, purely by looking at your CRM, without the need of jumping between a few different lists.
Add leads collected on your Landingi landing pages to your sales pipeline
You can set up the automation which lets you automatically add leads collected on your landing page to your sales pipeline. Then, it lets you address the potential customer with a personal email, at the same time staying up to date with all your leads in one place.
Add leads who booked a meeting with you via Calendly to your CRM

If you use Calendly to let your visitors book a meeting with you, integrating it with Salesflare is a great way to handle all your prospects in one place.
Add emails collected with a SumoMe/Poptin pop-up and a Landingi landing page to an automated email campaign in Woodpecker
Collecting new prospects will not turn them magically into clients. Call them, build a relationship get to know their problems, or at least start by sending them personal but automated email campaigns with some useful resource they can use in growing their business.
Automatically advance the recipients who viewed your document in a Woodpecker campaign to the next stage of your pipeline
If somebody clicked the link to your document, you just want to know it. With the appropriate automation, you can set up a lead to be transferred to the next stage of your Salesflare pipeline as soon as he clicks the link to the document.
The quicker you contact the lead who viewed your document, the better, which makes using software like Docsify or Attach.io quite useful.
"Statistically, visitors who are called right at the moment of viewing your offer/website, convert better, then who are contacted after a longer period of time." Mike Roberge, Sales Acceleration Formula
Sales automation — your first step to growing sales
Implementing an automated sales system is only the beginning. More importantly, it's good to spend time with your team so that everybody knows how to use the software to make the most of it, to grow your business.
From my experience, training is not enough. Your team has to believe in the power of automation and to make this happen, they need to see the impact of using them in their daily work. This can only be achieved by working with them on a regular basis, updating the automation so that they meet their upcoming needs and help them cope with new challenges.
---
At picksaas, we help companies grow by implementing automated SaaS solutions for sales, marketing and project management.
We also analyze cloud applications and help our users discover the best apps to grow their business.
-> Discover apps to growth hack your business at picksaas.com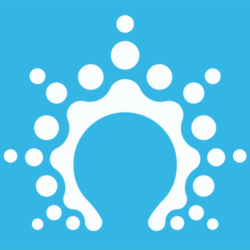 We're the team at
Salesflare
, the simply powerful CRM for small businesses. We love helping small businesses grow with helpful content and a beautiful product. Thank you for reading our blog!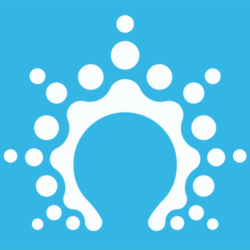 Latest posts by Salesflare
(see all)