Influencer Marketing: How To Reach Out To The Right Influencers The Right Way
A guest blog by Helen Stark (content marketer at Ahrefs)
Working with top bloggers and niche influencers is one of the most rewarding marketing tactics but trying to reach out to influencers and bloggers is incredibly difficult and time-consuming.
With the growing number of AdBlock users, influencer marketing becomes one of the most effective ways of spreading the word about your products and services.
What you get:
A shortcut to the audience. Influencers have a wide and loyal audience. If your business is relatively small and you don't have a huge following, being able to reach out to influencers and their audience can be a perfect opportunity to deliver your message to more people.
Consumers' trust. 70% of people say they trust other people's reviews more than ads. Personal recommendations from influencers work better for businesses.
SEO and traffic boost. If you manage to persuade influencers to link to your content or mention your brand and product in their blog posts or tweets, it will help you improve your rankings and traffic numbers.
Let's check the steps to find and reach out to influencers at scale.
1. Vetting prospects
Before you reach out to influencers , finding the right ones is half of the success. See them as your target audience: they should be in a similar niche and at least partially be interested in what you're offering. Forget the infamous "spray and pray" tactic that will land you in the spam folder.
If you're promoting your content, you may take a look at:
Bloggers who created an article on the same/closely-related topic
Bloggers who linked articles on the same/closely-related topic
Bloggers who tweeted/shared an article on the/closely-related topic
The list above is your starting point for outreach, not a list of "outreach excuses." If you were to reach out to influencers with an email stating "I'm writing to you because you tweeted/wrote an article on the same topic" that would be the worst outreach excuse. Here too, your email may end up in the spam folder.
Another point to vet here is the power of influencers you see in your niche. There are usually three categories:
Sharks: the niche celebrities, the biggest players in the game, like Gary Vaynerchuk in startups or Gordon Ramsay in the food industry.
Big Fish: not as famous as sharks, but they still have a strong authority and representation among your audience.
Small Fish: they have a relatively small audience and low recognition in your niche.
Reaching out to Sharks may seem promising, but it's usually hard to attract their attention unless you offer something exceptional. On the other hand, Small Fish are more accessible, but you might not be happy with the outcome.
2. Researching influencers
Here are a few places to search for good influencer outreach prospects:
Curated lists: "Best advice from 40+ marketing experts" or "32 SEOs share their secrets…" We all know this type of content. Start your research here to gather a base of top influencers in your niche.
Conference speakers: a great source to collect influencers in all-things digital or the business niche. Conference websites usually have a section where all speakers are listed. You just have to filter out your best outreach prospects.
Influencer platforms: since influencer marketing is a huge trend nowadays, there are plenty of influencer platforms and marketplaces to connect brands and their niche influencers with a few clicks, e.g. YouTube has a Famebit platform that serves this purpose.
How do you find those outreach prospects easily? Start with good old Google. Think of keywords you used for your content or may use to promote your product and drop them into the search field. If you're looking for curated lists, use keywords like "top [your niche] experts" or "best [your niche] blogs."
If you're looking for prospects who created articles on a similar topic, drop your keywords into the search bar and check their authors.
Use the "Tools" tab to narrow down the list of results and make sure you are to email to fresh prospects. You can use Ahrefs' SEO toolbar to download the file with results and use them in a spreadsheet.
You may also search Twitter or Facebook for prospects who tweeted articles on the same topics. But remember: surveys show that 6 in 10 people don't bother to read the articles they share on social media. So it may be a process of cherry-picking the best results out of hundreds of meaningless tweets but it can still be worth it.
3. Preparing the outreach email
You have to include a few vital points in your outreach email:
Give people the full (but short) info about your goal, tell them explicitly about your product
State what's in it for them. Why would they need to try out your product/check out your service/read your article/et cetera?
Influencers usually don't care about your "similar" articles, because they don't need another one, but they would care about the ultimate guide on a topic. Or the article that shows an entirely different point of view or offers a unique case study on it. If you give influencers a good reason to care about your content or product, your outreach ROI will exceed your expectations.
Of course, creating a new email to each new influencer would be pretty frustrating. That's why having a short template that you will personalize before sending comes recommended. Do a brief scan of their social media accounts and read their blogs. It should give you an idea of personal tastes or interests that you may mention in your email to grab their attention.
Another point is your subject line. It should be short but attractive and to the point. Usually, it's enough just to mention the article title, but try some more creative subjects to see what works best for you.
4. Getting people's emails
All your outreach efforts may be for naught unless you have the proper email address for your prospect. If not, your emails may end up like this:
One way to prevent this is by doing email research. Some influencers keep their email addresses openly on their websites in the Contact section. But in most cases, you'll need to use special tools to get the address.
Clearbit Connect extension for Gmail is a great tool that allows finding email addresses of almost all people associated with a particular domain.
Then use LinkedIn Sales Navigator extension to make sure that the address is live. If the email is associated with a LinkedIn account, the tool will show you the person's profile.
You can also search for the email address on LinkedIn directly. Use the ContactOut extension that can show you the address associated with a prospect's personal page.
Don't forget to check the 'See contact info' tab or the description. Some influencers leave their address in those sections.
If you need more guidelines on how to find emails of your prospects, here's a short video for you:
5. A few words on follow-ups
According to Yesware study, you have a 21% chance of getting a reply to your second follow-up email. That's a pretty decent number. You can increase your chances of getting a reply from the influencer by sending a nice and short follow-up email. Don't go into much detail. Just ask if they got your previous email and what they thought about it.
Most replies to the first email happen the same day you sent them. So if you don't get any replies, it's a good idea to follow-up. The recommended time to send a follow-up email is after two-three days of waiting. That way, you give the influencer enough time to check out the mail but not to postpone it for too long.
Don't bombard your prospects with too many follow-ups.One follow-up email should do- you don't want your prospects to feel like you're chasing them.
6. Analyzing results
Your efforts will be wasted if you skip analysis and don't track the results. Use Buzzstream to keep all email sequences organized and track their performance.
You can create templates for how to reach out to influencers inside the dashboard or upload your own, plus you can also track opens and replies to those email sequences.
You can also create different email templates with different subject lines to compare their performance and see what template works best for your goals.
7. Reach out to influencers on autopilot
To find outreach prospects faster and easier in the future, set up automatic notifications. Google Alerts will help you with that.
Enter keywords that you want to monitor on autopilot and then set up the email address for notifications when someone mentions that keyword on the web. Set up the Alerts frequency, language of the results, and the region. It's especially helpful for local businesses.
8. The bottom line
The primary purpose when you reach out to influencers is to make people know/talk about your brand or make them link to your content. In both cases, your primary goal here is to boost leads and sales.
It has never been an easy activity. But it definitely pays off. The main things you have to keep in mind when setting up your influencer outreach campaign:
Learn more about your prospects
Personalize your emails and add zest to grab their attention
Don't forget to follow up but don't stalk people
Track progress and learn from mistakes
With these simple rules, you will soon master outreach and build many loyal connections among bloggers and customers.
A little about Helen:
Helen is a content marketer at Ahrefs. She explores new things every day to impress her readers with catchy stories. Apart from all that marketing stuff, Helen loves listening to rock music, reading and traveling. A lot! Feel free to follow Helen on Twitter.
All set to start your influencer outreach? Give Salesflare a try. We're an easy-to-use sales CRM for small B2B companies that's chock-full of automation and always up to date!
We hope you liked this post. If you did, spread the word!
👉 Sign up for our bi-weekly newsletter to keep up with our Masterclasses and learn about startups, growth marketing and sales:
👉 You can follow @salesflare on Twitter and Facebook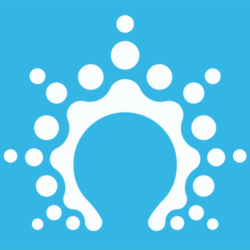 We're the team at
Salesflare
, the simply powerful CRM for small businesses. We love helping small businesses grow with helpful content and a beautiful product. Thank you for reading our blog!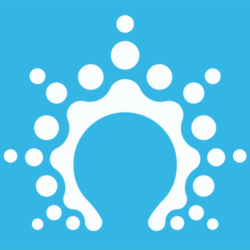 Latest posts by Salesflare
(see all)