How To Ace Your Sales Negotiations Using Proven Closing Techniques
Sales Pipeline Masterclass: Part Seven
You're now managing your pipeline well, with a clear view of the high-quality opportunities you have. The next step is to take your sales process forward, negotiate and close those deals. But it won't be easy. Most closing techniques require a very strategic approach.
This post is Part Seven in a new Masterclass series on how to build your sales pipeline. Building a strong sales pipeline is the #1 key to sales success. That's why we created this indispensable step-by-step guide, to teach you how to build your pipeline the right way.
– Jeroen Corthout, Co-Founder Salesflare, an easy-to-use sales CRM for small B2B companies
In this article, we're going to cover how to nail your negotiation using proven closing techniques and how to remain in the game for the long run.
1. Closing techniques
No matter how well optimized your sales process is, closing remains one of the hardest aspects. Getting people to commit to your business doesn't just require a strategic approach, but also delving into the client's mindset. Here are some of the tactics that always work:
1. The 'best you could get' close
This is when the prospect is convinced of the value you bring to the table but seeks an added benefit from you. Typically, a salesperson would make an offer that creates fear of missing out and pushes the prospect to make an immediate purchase.
For instance, you could mention that you're offering a special 20% discount to your first ten customers only.
2. The 'try it before you buy it' close
A lot of your prospects will want to try or test your product before signing the deal. They want to be sure of the value you bring to the table and if you're really a good fit for them. That's why sales processes that include a trial of the product, have a higher closure rate.
Be sure to qualify your leads well. You don't want to end up investing a lot of effort into a lead that won't convert at the end of the trial period.
3. The 'impressive package' close
Imagine you're reading an ebook on sales and get to the end. No matter how attentively you went through all the chapters, a structured summary, acting as a convenient recap will help you clearly formulate the next steps to take in your sales process. The same holds true when closing a deal.
The way you execute this tactic is by summarizing all the value points you established to create an impressive package of features and their benefits. Kind of like a printable checklist offered at the end of that ebook.
4. The 'assumptive' close
In this case, the sales professional assumes that the prospect sees value in their product and is going to make a purchase. This is a good tactic to use if you made sure that every step in the sales process added enough value to the prospect.
The key here is to remain confident about what you're selling and make sure you know the prospect's perspective at every stage. Regular temperature checks will help ensure that you're still on the same page.
5. The 'sharp angle' close
Most B2B prospects will ask for price reductions or at least add-ons. If you have a margin to offer discounts or the approval to do so, this tactic is likely to convert higher because it offers instant gratification.
So if your prospect asks for an add-on, give it to them and then ask them to sign the contract right away.
6. The 'question' close
It's important for sales reps to ask questions about the prospect's challenges and goals during the sales process. But even when you're coming to a close, questions can help eliminate any possible objections that the prospect may have regarding the purchase.
A simple question asking if they feel what you're offering solves one of their pressing challenges gives you the chance to further nurture the connection before ending the meeting. It's best to address any confusion your prospects might still have before leaving them to their own thoughts.
7. The 'hard' close
Customers love businesses that want to bring them added value and not just sell their products. However, sometimes not even all the benefits in the world will get a lead to finally make a buying decision. In cases like these, a hard close will help you close the deal and keep the sales process moving forward.
If you think there is no other way to close the deal anymore, use the hard close. Ask the prospect if they're interested in buying your product or not. If the answer is no, immediately move them out of your pipeline so you can focus on other opportunities.
2. Negotiate with principles, not positions
Just as you'd like to bag the best price on a product you find in the market, a B2B sales deal includes a lot of bargaining and negotiation. Sometimes it is all about the price and at other times, it only takes a few add-ons, like features, extra monthly trials and support.
The only way to make it a win-win situation for both parties is to listen. Here are the six guidelines you should be following when negotiating with closing techniques.
1. Don't conflate the problem with the people
When closing a deal, you're focusing on bagging a sale and it is common to forget that there are people on the other side. They have their own opinions, values, backgrounds and feelings that contribute to the way they interact with you or make a purchase decision.
So instead of trying to remedy their hesitations with concessions, first try to understand their point of view. This will help you avoid conflict during negotiations for signing the deal.
2. Focus on interests, not positions
In most cases, we tend to start negotiations by stating our position to clarify our hold on the situation. For example, saying that you're a sales expert with 10 years of experience in the industry before you even begin a discussion, is like indicating you're superior. And setting that tone leads to nothing but clashing egos.
So focus on identifying the interests of the prospect rather than nudging them to share their position at the company. Understand what might drive them to make a purchase and then share your own interests.
This will help both parties open up and explore opportunities together which increases the chances of getting a yes on your deal.
3. Keep emotions in check
The point of a negotiation is to discuss anything and everything around the B2B deal. Both parties should be able to freely express their emotions concerning the deal – be it a worry they have about the product or the vision of the business they're engaging with.
To keep negative emotions at bay, make sure you really listen when the prospect is expressing their emotions. This will not just help you avoid any arguments but also give you the opportunity to further understand their needs.
4. Always express appreciation
If you're taking out time to do something that is important to the other, you want to be given a little credit for it. No one likes to feel unappreciated and that especially holds true while you're in negotiation.
Express your appreciation for the prospect by making an effort to truly understand their perspective and communicating it through words and actions. Even if that means thanking them for going through the sales deck you presented.
5. Maintain a positive vibe
Communicating in a positive way is the most effective way of getting a yes on the deal. Instead of stressing how a prospect isn't understanding the value you offer, put a positive spin on the sentence. Try aligning your value proposition with what the prospect is saying instead of trying to forcibly get them to agree with your point of view.
Negotiation and closing techniques that keep the customer first convert higher.
6. Avoid the loop of action and reaction
Every action has a reaction. But that's exactly what you should be avoiding during negotiations. If the prospect does not see value in your offer, don't react sharply to it. Instead, try to understand what they're not liking about it and how you can make it better for them.
Doing so will help you identify more opportunities to work with the prospect, understand the reasons holding them back from making the purchase and offer a deal that is tailored to suit their interests.
But most importantly, remember to determine the prospect's perceived value of your product before beginning negotiations. And always focus on adding value to the prospect than selling your product!
3. Monitor your prospect's behavior
Good closing techniques continue after a successful sales meeting: it's important to keep reaffirming the value you bring to the prospect and to keep a close eye on how they interact with your business post the closing meet and even post-sales.
Track every move your prospect makes: follow-up email opens, click-through rates and what they interact with on your website. How they interact with your business indicates their level of understanding of what you offer, their possible lingering doubts and what they're most interested in exploring. Moreover, it enables you to reach out to them at the right time, with the right message.
A few things to keep track of include:
Are they opening your follow-up emails?
Did they visit your website?
Which features are they checking out in more detail?
Are they revisiting your pricing?
Are they looking for customer case studies and testimonials to get a better idea of the value you offer?
Doing so helps you understand the prospect's needs better, what they are thinking about or are interested in. This then helps you custom-fit specific closing techniques to different prospects to get more conversions.
Smart CRM systems like Salesflare help you keep track of how your prospects are interacting with the emails and links you share and your website. It then stores this information per prospect and sends you real-time notifications of their activity, so you can tailor your closing techniques and follow them up in an informed way.
But in the end, remember:
4. Always be closing
No matter what closing techniques you're using, B2B leads take a while to close.
There are multiple decision-makers involved in the sales process; sometimes even in individual stages. So don't get stuck following up one single lead.
Remember to keep moving your high-opportunity leads to the next step before they lose interest in what you're offering. Continually nurture them and keep track of their changing needs to tailor your sales process for more closures.
But most importantly, don't be afraid to close leads. If a prospect is taking too long to make a decision or isn't interested in your product at the moment, move them to your nurture list and reshift your focus to follow up with better leads.
Always work towards the next step and don't be afraid to close leads. Have a straightforward sales meeting to get an answer from prospects that are taking too long to make a purchase decision.
After all, the only way to stay on top of your sales process is to continually optimize resources and focus on better opportunities.
All set to take on the next sales meeting with these negotiating and closing techniques? Well, don't forget to tune in next week for Part Eight in our Sales Pipeline Masterclass: How To Get More B2B Sales Referrals. Need a refresher? Go back and read Part Six: How To Nail Sales Pipeline Management Like A Pro.
We hope you liked this post. If you did, spread the word!
👉 You can follow @salesflare on Twitter, Facebook and LinkedIn.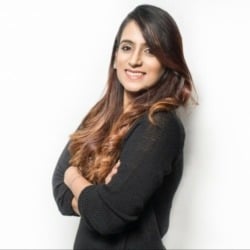 I'm a freelance writer at Salesflare, a simple powerful CRM for small businesses. My love for startups and digital has me digging out strategies and exploring tools that can be used for smarter growth. You can connect with me,
here
.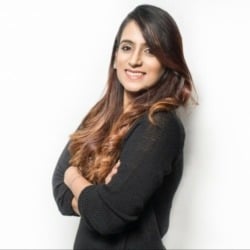 Latest posts by Vanhishikha Bhargava
(see all)