The 30+ most powerful tools for your agency in 2023
As you grow your agency, there are many things to consider.
However, something that can help you avoid a lot of headaches in the long run is implementing the right tools so that you agency can save time, money and energy.
And with so many tools being offered to growing businesses, it's important to choose the ones that work best for you and make sense for your needs. 👍
After all, you want tools that can help you be productive and efficient.
Below is a list of some of our favorites across various categories – from accounting to project management software to everything in between. 👊
Let's get to it! 🎉
---
The most powerful tools for your agency in 2023 🛠
Social media scheduling & analytics
In many instances, agencies are tasked with managing the social media profiles of their clients. This, on top of managing your own agency's profiles, can be time consuming and a bit tedious. Here are some marketing tools to help you stay organized and efficient.
This tool is a personal favorite, as it has everything you need to be a master of managing social media profiles. Schedule, plan and track all of your social posts across every channel. The reporting tool is visual, easy to use and incredibly helpful for seeing which of your posts are performing best. Plus, there are some great curation tools to help you find relevant content to repost.
Agorapulse helps you harness your social media content and engagement with one of the easiest and most affordable social media management tool for agencies. Schedule, publish, collaborate and much more across all of your social media channels.
If you're looking for a free tool to start out, there isn't one better than Buffer. This tool lets you schedule and plan social media content with ease. Keep in mind: if you need reporting tools, you'll have to pay for Buffer. The free version is quite limited overall, but there are some relatively inexpensive paid subscriptions for the tool.
Kontentino simplifies social media approval workflow. The tool lets you have all of your social media posts perfectly organized in one place, and their intuitive calendar helps you have an overview of all your social media content across all social media platforms. Kontentino helps create a transparent and clean workflow for you and your clients' social media accounts.
Social Status is the leading social media analytics tool trusted by over 10,000 marketing agencies around the world. You can connect all client profiles and pages across all the main social channels as well as Facebook ad accounts to report on both organic and paid performance. Social Status reports are completely customizable and able to be white-labeled by agencies who require different social media reports for different clients.
Plann is an all-in-one scheduler, social strategist, designer and content calendar where you can schedule and plan your Instagram, Pinterest, Facebook and LinkedIn.
---
Accounting & invoicing
Keeping track of invoices, costs and more can be a time-consuming, sometimes painful experience. I was never very good at accounting myself, so tools like the ones below are a godsend for anyone who need some extra help in this area.
Simply put, this cloud-based accounting software is easy and intuitive. From invoicing to organizing expenses to time tracking, this is a great tool to use if you're spending too much time on the books and not enough time with clients.
This small-business accounting software takes care of everything around managing money for your agency. Its features are comprehensive and cover all things accounting. They also offer full-service payroll services in the US, which can be helpful when you're first starting out.
Billdu is an invoicing software designed for small and medium-sized businesses. You can create professional-looking invoices, track expenses and generate financial reports. The software offers a range of features including automated invoicing, online payments and a great mobile app that allows users to manage their business on the go!
This software-as-a-service is your sidekick to starting and running your business. From registering your company, corporate secretarial tasks and accounting, they can help you file reports, optimize tax, and keep your books in order simply through their chat. No more manual admin paperwork.
ProfitBooks
ProfitBooks makes it easy to create invoices and add payment links to those invoices. You can create separate accounts for your sales team members so that you can track their performance individually. ProfitBooks also lets you track expenses and helps you with bookkeeping. Best part – it's totally free for startups.
---
CRM & email marketing
As you continue to grow your agency, it's important to keep track of who you've spoken to and what has been discussed, in addition to dozens of other things that can be impossible to mentally juggle. Plus, if email marketing is part of your or your clients' strategies, you'll need to be efficient in sending beautifully crafted campaigns. Basically, you need a CRM!
I know, you're shocked at this recommendation. Imagine loving your CRM: Salesflare is built to be the easiest-to-use sales machine of your dreams. Centralize customer information, build a clear view of your sales funnel, know what to do and when to do it, collaborate with your team flawlessly, keep track of all the customer data you can imagine and so much more.
Mailchimp is an all-around great tool for agencies trying to implement email marketing into their business. If you're interested in learning more about how to use the tool, check out our ultimate guide to Mailchimp.
This tool offers powerful analytics, automation and enhancements for your outbound communications. With email tracking, one-click templates and scheduled sending, Mailshake is a good tool for anyone wanting to send effective mass emails.
Or, if you want all this right within your CRM, you can now check out Salesflare's email workflows. Let our customers inspire you with how they use email workflows in these videos: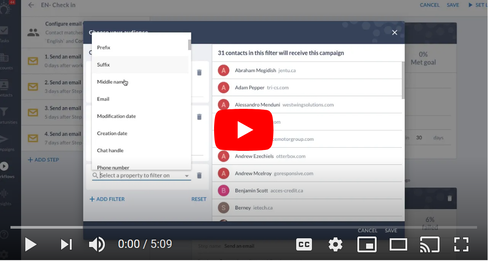 This tool verifies email addresses without actually sending out an email. It tests against a number of different validations starting from RFC syntax checking to the deep level SMTP testing of user inbox existence checking. Email verification helps remove invalid and not-safe-to-send addresses, thereby drastically improving email deliverability and reducing hard bounces to almost zero – very handy!
EmailOctopus is a simple and affordable email marketing tool that provides the core features needed to grow an audience and send engaging campaigns. You can turn website visitors into subscribers with customizable sign-up forms and landing pages. While the drag-and-drop email editor and library of templates make it easy to create beautiful emails.
With automation, you can set up welcome emails and longer onboarding sequences. Plus, there's segmentation for sending targeted messages to the right people. Best of all, EmailOctopus is, on average, 60% cheaper than Mailchimp with a generous free plan for up to 2,500 subscribers.
---

Sales
Selling is a job in and of itself, but at least you can use tools to get the job done.
Better Proposals is simple yet powerful proposal writing software, and it's definitely a 'must-have' for your sales process. This tool enables you to create high-converting and visually stunning proposals in minutes.
Find more sales tools in our exhaustive list!
---
Project management
When it comes to actually getting work done, it can sometimes be difficult to track who is working on what, and when things need to get done. Agency work is extremely deadline based, so it's important to stay on top of all of your projects with tools that keep you organized.
WebWork Time Tracker
WebWork is where you can manage projects and track time spent on them at the same time. It is a project management and time-tracking platform with special features that simplify management. You can use it to organize your agency's tasks more easily, faster, and efficiently. Your team can work, track time, and communicate on WebWork. You'll get detailed reports and analytics about the work process, can discuss them on WebWork's team chat and video calls, and of course, can see how much time each project takes.
This tool works like a spreadsheet but gives you the power of a database to organize anything. We've actually highlighted Airtable in our Iconic Products series – check out what makes this product so iconic.
Not gonna lie, this is probably my favorite tool ever. Write, plan, collaborate and get organized in one place. Notion is clean, intuitive and lets you create structure around just about anything you could think of.
Trello is a must for teams needing to complete a large amount of deadline-based tasks. Boards, lists and cards enable you to organize and prioritize your projects in a fun, flexible and rewarding way. Fun fact: Trello was the very first product we featured on Iconic Products.
Paymo seems more of a customer oriented project management tool, as you can create estimates to send for approval and transform them into a project once accepted. Apart from project and resource management, it also stands firmly on the time tracking and invoicing part.
ClickUp is one of the fastest-growing project management tools. More than just task management – ClickUp offers docs, tables, goals, real-time chat, and even mind maps. The platform is fully customizable and built for teams of all sizes.
Basecamp is a great project management tool that makes collaboration simple – both internally and with clients. It lets you create to-do lists, share files, post on message boards and there's even a chat function built right in.
Agiled is where you can manage every thing related to your sales. You can manage your contacts in the CRM, deals in the sales pipeline, and keep every thing related to your prospects in one tidy place. You can also create contracts, proposals, and get them signed online to close more sales. Managing projects and teams is also really easy with Agiled with built in project management and HRM. Agiled can help you manage all of your business in one place.
---
Chrome extensions
There are some great Chrome extensions out there, some of our favorites include Grammarly and Dux-Soup, among others.
That's why we created a guide to the best Chrome extensions out there — take a look and see if there are any that you could leverage in your everyday agency work.
---
Website building and analytics tracking
Your website is usually one of the first things someone will see about your agency – so make sure it looks beautiful! Equally important: learning which pages are performing well (and not so well) and how much business you're winning online.
Poptin is a great tool for creating engaging web and mobile overlays that help you improve your conversion rates. There are several different poptins available to use, and they can be customized with zero coding experience. You can also customize when and how the poptin appears – through a triggered action or after a certain amount of time has passed on a page, for example.
I'm a big fan of Squarespace – when used correctly. Create beautiful, fully functioning websites with drag-and-drop tools, template options and the ability to set up an online store (if that's something you ever need).
The OG website/blog builder of choice, WordPress is super customizable option for agencies looking to build a website for themselves or for clients. It comes with a variety of plugins that agencies can use to boost their conversion rates and increase revenue. Agency leaders can opt for a reliable cloud-based WordPress hosting for agencies to experience maximum speed, flexibility, as well as choice to take their agency's success rates to the next level.
Another great option for agencies with little to no coding experience – it's an easy, visual way to build websites. Plus, it's an incredibly inexpensive option in comparison to many other tools out there.
Unbounce is an effective, easy-to-use tool for creating beautiful landing pages. As you start to design, test and edit new pages, the tool helps you stay in the right direction, even if you aren't a designer. The pre-built templates are a great way to get started with creating beautiful landing pages that lead to more conversions.
Google Analytics lets you measure your advertising ROI as well as track your Flash, video, and social networking sites and applications. It's free, it's powerful, it's a no-brainer.
---
Visual content builders
Not all of us can be graphic design masters, which is why it's great to have a tool that lets you create beautiful visuals that help your agency stand out. Below are some of our favorites!
Canva uses a drag-and-drop format for your visuals and provides access to over a million photographs, graphics and fonts. It's used by both non-designers and professionals. Plus, the tools can be used for both web and print media design and graphics.
Xtensio helps you create effective content and presentations that can be shared in real time. Presentations are vital when running an agency as it helps convey messages more effectively. It will let you and your team create content that can be used in marketing such as pitches, proposals, landing pages, business developments, reports and so much more.
Do you ever see a cool infographic somewhere and think, "I wish I could make something like that"?
Well, now you can! Piktochart is a web-based infographic application that allows users without intensive experience as graphic designers to easily create infographics and visuals using themed templates. Impress your colleagues and clients with your newfound infographic skills!
Ceros lets you create stunning interactive content that engages your audience, without writing a line of code. The possibilities within this tool are truly endless – craft exceptional online experiences for both your agency and for your clients.
Snappa makes it incredibly easy to create any type of online graphic. You can create and publish images for social media, blogs, ads and more – including things like ebook covers and infographics.
Venngage is an online graphic design software that helps businesses engage their audience and communicate visually. They have a library of thousands of templates including infographics, presentations, banners, brochures, reports and more. One of their key features is the Brand Kit, which allows you to add your logos, brand color palettes and fonts to any design in just a click.
---
Meeting scheduling
Sending emails back and forth just to schedule meetings is exhausting and, frankly, way too time consuming. That's why it's important to try to implement a system or tool to minimize the need for unnecessary email clutter.
There really doesn't seem to be another tool out there that is as handy and as easy to use as Calendly. Calendly works with your calendar to automatically check availability and help you connect with your best contacts, prospects and clients. No more mindless email chains or phone tag just to schedule meetings!
---
SEO Analysis
Learning the basics of SEO is incredibly useful for agencies looking to get better results in terms of lead generation and increasing web traffic. Analyzing keywords for both you and your clients can give you a clearer picture of what people are looking for online and can help you determine what content needs to be created for the best results.
Moz builds tools that make SEO, inbound marketing, link building and content marketing easy. Moz Pro is an SEO toolset that's everything: keyword research, link building, site audits and page optimization insights, all on one easy-to-use platform.
Ahrefs is a toolset for SEO and marketing that runs on Big Data. They cover backlink checking, competitor analysis, keyword research and more. There's a ton of power in this product – making for a ton of great results.
---
Company chat
Let's be real: there are seemingly a-million-and-one chat platforms out there. Some are better than others, yes, but it all comes down to personal preference and your agency's needs. With that said, some of our favorite chat tools out there are listed below!
One of the most-used and fastest-growing SaaS products out there. Slack is an incredible chat and productivity tool that lets you collaborate with your team seamlessly. It's no wonder we included them in our Iconic Products series.
From direct messages to group conversations, Google Hangouts Chat helps teams collaborate easily and efficiently. And since it's part of the G Suite offering, it's seamlessly integrated into your Google experience.
Chanty is a simple, AI-powered team chat. It offers unlimited message history free forever, which is awesome, and organizes conversations in a cohesive, easy-to-navigate way. It's currently in beta, but this chat tool is incredibly promising and we're excited to see it grow!
---
We're big on saving time and on using tools that help us do just that.
Even better: Salesflare integrates with many of the tools listed above (and 1,000+ tools that aren't). Check out our integrations site to see how you can save even more time with your toolkit.
Running an agency is challenging enough, which is why it's crucial to have a toolkit that makes sense for your needs.
If you're looking for more in-depth advice around building your marketing agency, we've created an ultimate guide on how to start a marketing agency and grow it successfully. 🙌
Now go get started – you've got this! 🚀
---
We hope you liked this post. If you did, spread the word!
For more hot stuff on startups, growth marketing and sales: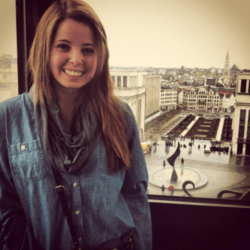 I'm a fintech-turned-SaaS marketing expert who is passionate about design, automation and all things digital.
View my full profile here
.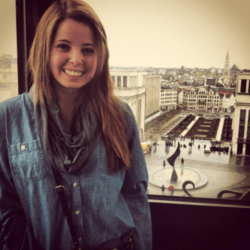 Latest posts by Ali Colwell
(see all)