22+ Best Sales Podcasts You Should Check Out in 2023
Sales podcasts are an amazing way to learn from some of the most brilliant thought leaders out there and to stay up-to-date on current trends. 📈
Whether you're a sales newbie or a seasoned sales pro, there's something for everyone.
But since there are dozens of great sales podcasts out there, we're going to explore some of our personal favorites at Salesflare!
Time to dive in. 👇
---
The Sales Hacker Podcast was created to offer tangible and practical insights around B2B sales.
Listen to this sales podcast to learn the latest B2B sales tips, tactics, strategies and technology from the industry's top thought leaders.
In this daily podcast, B2B marketing experts James Carbary and Jonathan Green interview different business leaders on a variety of topics, from B2B lead generation strategies to buyer personas and everything in between.
And because they post so frequently, there are literally hundreds of episodes available to binge to your heart's content.
While not exclusively a sales podcast, SaaStr's show offers weekly interviews from some of the most brilliant founders, investors and more working in SaaS.
This is a top sales podcast for anyone wanting to learn more about growth and how successful companies got their start (and the things they did to reach their success). This podcast is packed with valuable advice for anyone working in the startup world.
This sales podcast is ideal for developing your soft skills as a salesperson.
You'll hear from thought leaders from a variety of fields as they share their experiences – from Shaq to Tony Hawk and much, much more. The Art of Charm explores the intersections of psychology, behavioral economics and sociology and applies them to your life and career.
Networking expert Jennifer Gluckow co-hosts this podcast with sales expert Jeffrey Gitomer to explore the strategies, habits, mindsets and more of superachievers.
Hear in-depth interviews with business leaders and learn more on how to think about, and tackle, your business challenges (and goals).
Hosted by "Sales Evangelist" Donald Kelly, this best sales podcast is all about giving tips to anyone wanting to learn more about being successful in sales.
He interviews some of the top sales, marketing and business experts out there, and offers practical, tangible advice for taking your business to the next level.
Grant Cardone and Jarrod Glandt co-host this sales podcast that brings you the tools you need to succeed in 21st century business.
No matter your age, you can think and succeed like a young hustler – this weekly podcast can show you how. It offers sales tips and business advice to help you succeed in whatever you're planning next.
The best podcast out there that focuses on sales engagement, with a talk radio show-style format.
Learn from thought leaders and entrepreneurs who share their success stories and how they were able to implement effective sales engagement strategies within their businesses.
Bill Caskey and Bryan Neale co-host this podcast that helps salespeople on both the technical as well as the practical sides of selling.
This best sales podcast is packed with value and solid advice, and bonus: they're entertaining to listen to. Listen to this podcast if you want to help change your way of thinking about sales, and if you want to learn better ways to cold call, prospect, forecast sales and more.
Steve Kloyda, known as the "Prospecting Expert" shares his sales processes and helps you "Get in the Door," so to speak.
In this sales podcast, he shares his personal stories and tips on how to find potential clients, qualify leads, fill your pipeline and more. This podcast is very practical, and is perfect for salespeople who are looking to work on building better relationships with their leads.
Women in Sales is dedicated to becoming the best resource in the world for female sales professionals. Each episode features women in sales roles doing amazing work in companies all over the world.
The topics covered include leadership, career management, overcoming adversity, sales and marketing alignment, B2B sales, strategic partnerships, social media and much more.
Accelerate! is a great resource for anyone interested in ramping up their sales performance. The podcast is hosted by Andy Paul, who has more than three decades of experience in sales, so you're in for a very informative, insightful listen.
He interviews other brilliant salespeople and uncovers tips and tricks with sales automation, the latest in research, personal development, how to effectively use email and more.
Zig Ziglar is hailed as the world's premier motivator and in this podcast, hosts Kevin Miller and Tom Ziglar continue his legacy by bringing listeners today's top world influencers and deciphering what took them from "zero to hero."
This is a top motivational sales podcast that can inspire and and equip salespeople with helpful and practical knowledge of sales and life in general.
Catalyst Sale is co-hosted by sales experts Mike Conner and Mike Simmons.
The sales podcast is designed to help salespeople learn what works in sales, how to better hone your skills and increase your overall success.
This sales podcast is hosted by engineer-turned-sales-engagement expert Marylou Tyler. The show explores challenges, issues and smart solutions in a variety of sales-related topics.
Get practical advice from sales experts on lead generation, social selling, pipeline management and more. Each episode, she invites different industry leaders to share their experiences and practical advice to listeners.
Host Anthony Iannarino is a successful sales professional who shares current and powerful sales techniques with listeners.
In the Arena is a top podcast for salespeople who want to hear from other sales experts, top authors, B2B and B2C sales managers and more about sales and how to get to the next level in your sales skills.
In the Sales Success Stories podcast, Scott Ingram interviews and deconstructs world-class sales performers to uncover their favorite sales books, habits, routines, strategies and tips.
If you're in B2B, enterprise or SaaS sales, or selling professional services, serving as an account manager or otherwise interested in revenue growth – there's something for everyone in this podcast.
The National Association of Sales Professionals invites guest speakers to educate listeners on a variety of topics faced in the world of business, especially as a salesperson. This series of podcasts not only gives you tools for performance enhancement but helps you to cultivate the mindset necessary to reach your full potential and reflect that in your work. Looking to step up your productivity? Undoubtedly, this podcast will give you that and more!
This podcast series is a light and fun way to talk about a serious subject: selling. Their commitment is to help organizations "bridge the gap"​ in their sales force execution. To do that, they focus on the improvement of sales and service organizations by creating and delivering competency and skill development programs and processes.
This podcast series delves into fine beers and remove fears in the hearts and minds of those who sell for a living and those who help those who sell for a living.
Stay Paid is a podcast produced by ReminderMedia that gives listeners actionable sales and marketing advice that will help them live a life of freedom, but only if they take action today. Hosts Luke Acree and Josh Stike speak with top producers in fields such as real estate, finance, and insurance. Along the way, they've tackled subjects like cold calling and door knocking, digital marketing and social media tactics, and building a successful business from the ground up. Each episode aims to provide listeners with tangible steps they can take to grow their own businesses.
Co-hosted by the Co-Founder and CEO of Predictable Revenue, Collin Stewart, and their Lead Coach, Sarah Hicks, their weekly podcast focuses on interviewing sales development leaders so that you can learn directly from the people on the front lines and see what is working for them and how you can build it yourself. Their goal is to help their audience learn sales development, coaching, and prospecting best practices from people that are currently building or have built SDR teams.
Building Digital Products is a podcast for innovators and entrepreneurs who are considering the launch phase of their digital product. Each episode raises topics related to all aspects of creating strong software products, effective/impactful beneficial cooperation with partners. The podcast is hosted by Andriy Sambir – the CEO of a top-rated software development company.
---
There you have it – some of the best sales podcasts to get you boosting sales in 2023!
---
Ready to step up your sales game even further?
Listening to these podcasts is a great way to learn more, but it's only by perfecting your practice that you'll really get to boost your results.
Want to take your sales game up a notch? It can be as simple as adopting a CRM that keeps your sales pipeline organized for you in an automated way.
Because Salesflare automatically enriches company and contact info, pulls in your emails, meetings and phone calls for you and reminds you to follow up, it keeps you on top of your game and allows you to spend more time focusing on building relationships and improving your sales.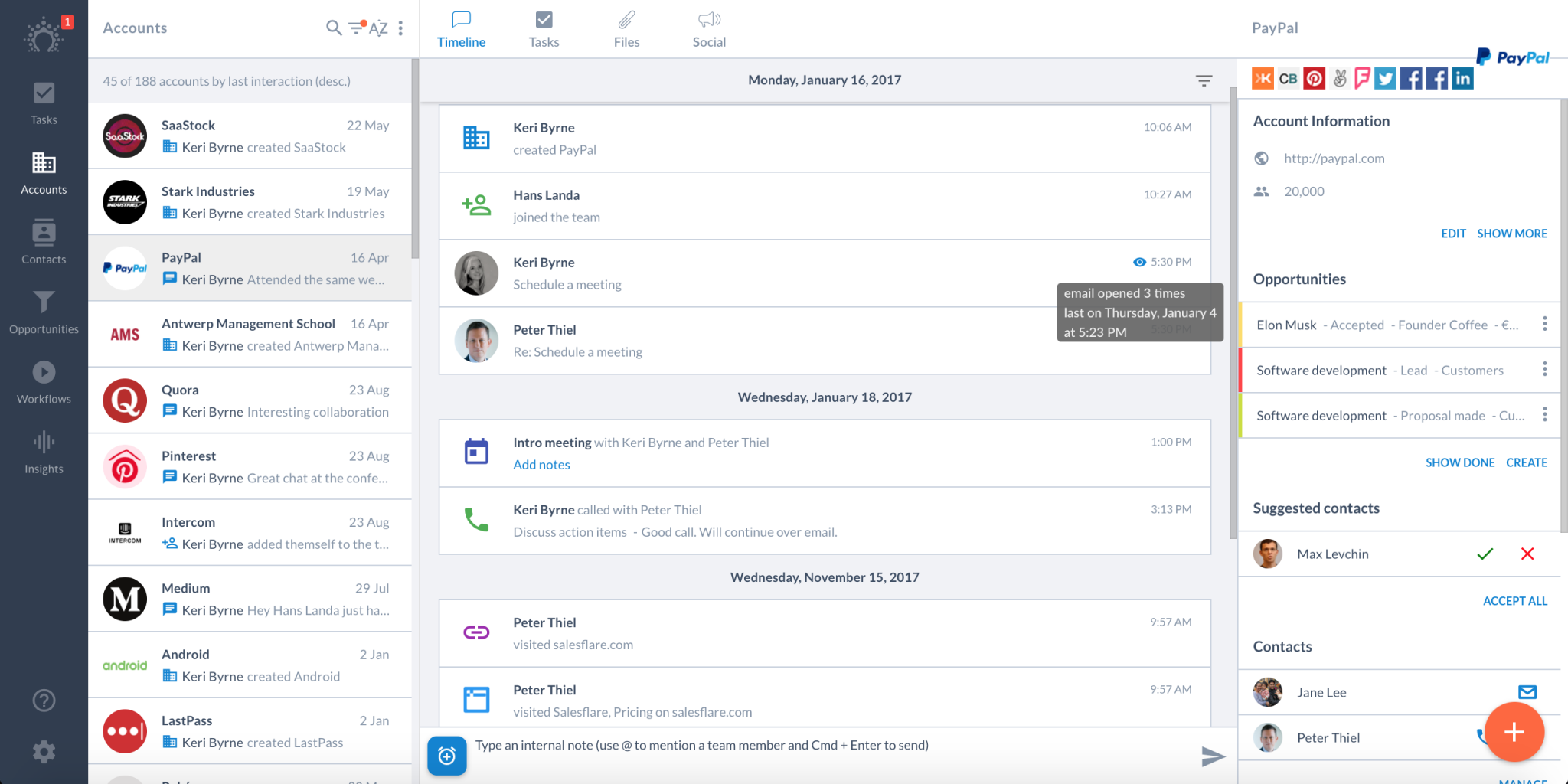 You can create extra pipelines for following up partnerships, investors, you name it, because at the end of the day, these are all sales processes too.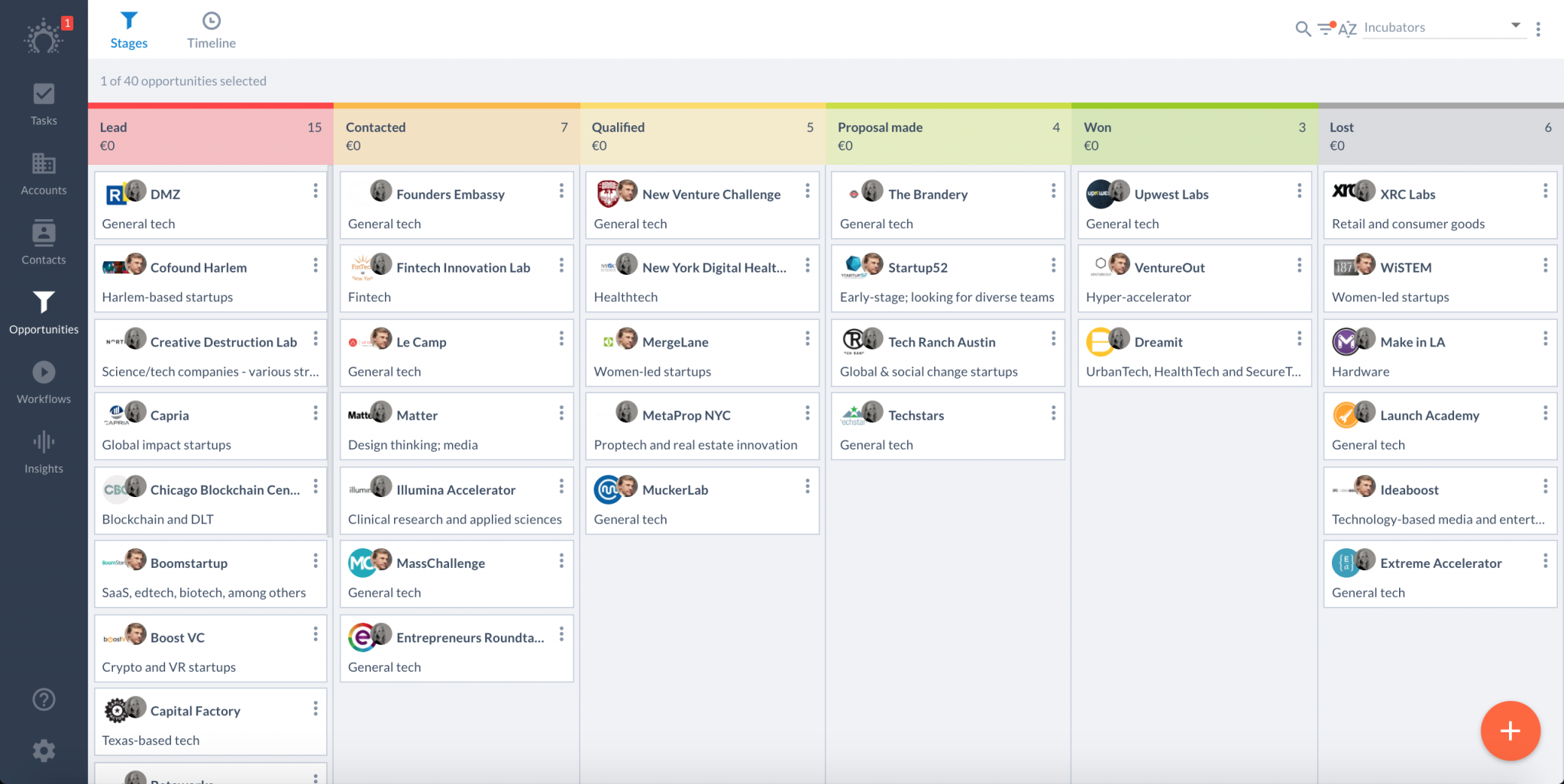 You can even automate your sales follow up with Salesflare's email workflows by sending personalized email sequences to your prospects without them knowing it wasn't manually sent from you.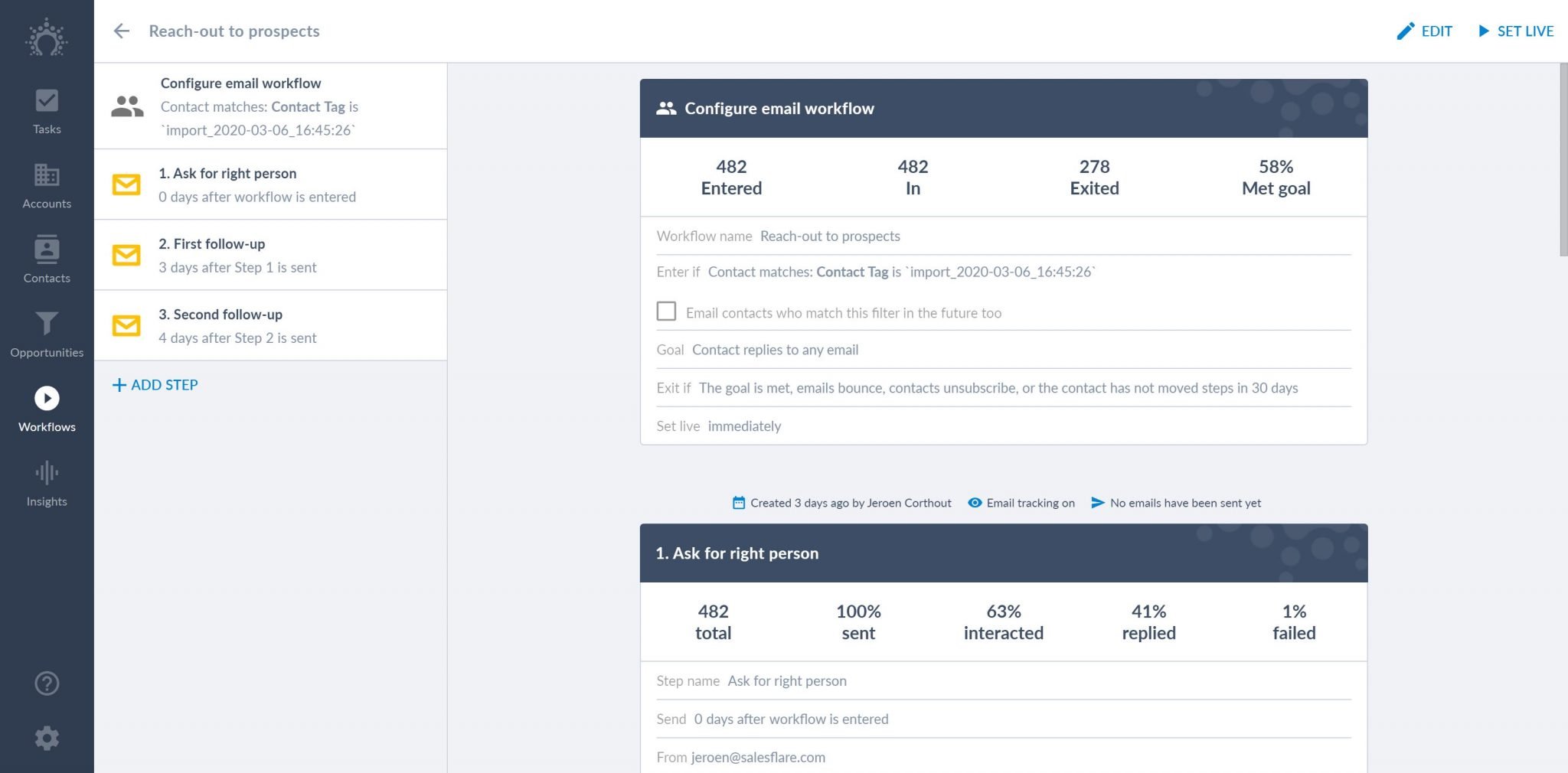 When you're ready to take the next step, give Salesflare a try. It's set up in minutes and helps you sell like a pro!
---
Do you have a favorite sales podcast? Let us know in the comments!
Or do you want to check out some startup podcasts instead? #podcastcrazy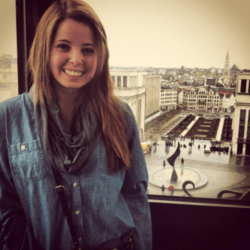 I'm a fintech-turned-SaaS marketing expert who is passionate about design, automation and all things digital.
View my full profile here
.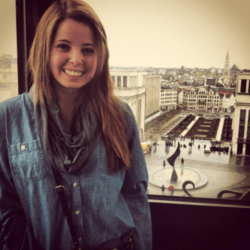 Latest posts by Ali Colwell
(see all)