4 B2B Sales Strategies Guaranteed To Bring You More Customers
B2B sales can be hard if you don't have the right strategy down.
You'll be struggling to get more qualified leads to keep your sales pipeline healthy, while needing to fill that pipeline way upfront because of the long sales cycles.
B2B sales is also more than a transaction; it requires intricate sales strategies to convince all parties involved in the business deal.
In this article, we will share four B2B sales strategies with you. They helped many of our customers overcome these challenges and stay on top of the game.
---
1. Strategic selling
Strategic selling was introduced by the Miller Heiman Group. It's a tactic that focuses on helping businesses win complex deals with a scalable, insights-driven approach.
The core of the approach lies in being able to identify different points of contact at the company you're prospecting, based on their influence on your sales process. Next, you determine the level of support these contacts can provide during decision making at the prospect company.
For example, imagine you want to sell a project management and automation tool to a company. In this case, your first point of contact could be the operations manager or a marketing manager, who has been looking for productivity tools to boost the team's effectiveness.
Having contacted them, you might realize that the marketing manager is a good person to promote the introduction of your software in the company, a.k.a. "coach", while the operations manager is the one who will make the actual decision, a.k.a. "economic buyer". So you establish your value proposition according to the marketing department's needs during outreach. This way, you can start the conversation on a meaningful footing.
After this, you provide the marketing manager with the type of information needed to convince the operations manager. Or you make sure that you get a meeting with the marketing and operations manager together, perhaps flanked by the IT manager, who will probably be the "technical buyer".
With the help of the marketing manager, you make sure that the operations manager signs off on it and the IT manager gives her approval.
That's strategic selling.
Why does it work?
This strategy forces the sales teams to go beyond the usual one contact they establish on the prospect's end. It nudges them to dig deeper into the prospect company's organizational chart.
By doing their homework on the complete account, they can actually identify all the people who can influence or make decisions.
---
2. Solution selling
As the name suggests, this B2B sales strategy focuses more on the needs of the prospect than it does on the actual product sale process.
Put more precisely, the salesperson focuses on diagnosing or helping identify the needs of the prospect, their challenges, and their goals.
Next, they recommend products or services that will help them overcome these challenges.
This type of selling tactic is especially useful when your business offers (partly or fully) custom solutions to its target market.
To explain this with an example, let's say your business offers cloud storage. Here's what the above process of solution selling would look like for you:
Prepare – Research the prospect's pain points and the solutions they have been trying.
Diagnose – Talk to the prospect and ask open-ended questions to understand what business they have, what kind of data they want to store, how much space they would need, and more.
Qualify – Based on your conversation, see if the prospect fits your ideal customer persona and if they are interested in moving their data to the cloud. Find out who the final decision maker is. See whether they have a budget on hand and a timeline in mind.
Educate – If the prospect qualifies for the solution you offer, educate them about how the cloud storage you provide will help them overcome their current pain points, and why you're better than others in the market.
Solve – Offer them a tailored solution based on their needs, along with case studies of how you helped similar clients.
Close the deal – You have convinced the prospect that they need your solution and work towards onboarding them on the cloud. Negotiate the terms and close the deal.
If you're using Salesflare, you can easily tailor your pipeline to reflect these steps of the solution-selling process. Ultimately, all of these B2B sales strategies aim to improve customer satisfaction by customizing your approach to meet your client's unique needs and challenges.
Why does it work?
Solution selling works for B2B businesses because right from the beginning of the sales cycle, the prospect feels valued. Being heard out and then offered solutions that are tailored to suit their needs helps establish stronger relationships between the business and the prospect, leading to higher conversions and sales.
You don't close a sale; you open a relationship if you want to build a long-term, successful enterprise.
– Patricia Flipp
(source)
---
3. Account Based Selling
This is a sales tactic that Gartner predicted would be adopted by 75% of B2B businesses by 2019. Account based selling is all about treating every account as a market of one. It includes a multi-touch, multi-channel strategy, executed across the company, to establish contact with multiple stakeholders at the prospect's company.
Account based selling typically involves four tactics:
Let's look at an example again. Let's say you're selling a service management software to a logistics company. Here's what the process would look like for you:
Select target accounts – List down all the logistics companies that you can offer your solution to, based on the selection criteria you recognize in your current customers.
Investigate & identify – Delve into the data and conduct research on common challenges the above companies face, across various processes on multiple levels. Identify the key decision makers and influencers.
Personalized value – Tailor your value proposition to create different variations that address the challenges and goals of the different stakeholders in the company.
Outreach – Reach out to the stakeholders you identified to start a conversation.
To implement account based selling, you need to have enough data on either existing customers or your target market to be able to identify their common characteristics. This strategy is roughly 90% prospecting for information and 10% pitching the solution.
Typically, account-based selling is ideal for companies that have complex sales interactions, lengthier sales cycles, require the approval of several decision makers, and have a higher chance of up-selling and cross-selling.
Why does it work?
Account based selling works to keep multiple stakeholders at a prospective company engaged.
It uses different value propositions based on the buyer personas and the stages of the sales cycle they are at, addressing their challenges and goals. The right message at the right time to the right person helps build stronger relationships with the prospect company.
It additionally wins you more votes from the prospective company's stakeholders, leading to high-value conversions.
If you're not taking care of the customer, your competitor will.
– Bob Hooey
(source)
---
4. Social Selling
According to Forrester, 68% of B2B customers research the solutions they need on search engines and social media. Social selling focuses on the latter.
Social selling refers to the tactic of first establishing your business in the defined target market and then focusing on building relationships with prospect companies as the first step of selling. Today, this usually includes leveraging social networks like LinkedIn, Twitter, Facebook, and others to share relevant content in order to engage potential buyers or nurture existing ones.
But there's a critical difference between social selling and marketing – the former focuses on building one-on-one relationships with prospects across these channels; while the latter is all about broadcasting messages from one to many.
Here are the key components of social selling:
As an example, let's take a look at how one of our co-founders uses LinkedIn.
With a profile optimized to talk clearly about what we're building, he networks with prospects and influencers on a pre-understood footing. The addition of 'Making CRM human' to his profile tagline creates a conversation-starter.
But that's not all. He also shares sales-related content actively with his network to generate discussions around strategies – not directly selling what we do, but focusing on building contextual relationships.
The goal here is to be able to establish ourselves as experts in the industry who want to have conversations with companies, and not just sell to them. The better the conversations, the higher the number of conversions. All of these gradual steps make up efficient LinkedIn sales strategies that bring in more ROI.
Why does it work?
Social selling works for B2B businesses because it focuses on building relationships first by connecting with the prospects, and selling later.
By promoting content that is relevant to them across the channels they are most active on, the salesperson is more likely to have deeper conversations with prospects about the things they actually care about.
Additionally, it also helps you keep a watch on competitors – how they're approaching the target market, how people are interacting with them and what their customers are saying about them.
---
Conclusion: Which B2B Sales Strategy Should You Use?
The answer is: to each his own. While the above four tactics have proven to be effective, not every B2B sales strategy is suitable for every business.
Before you choose a strategy to implement, you need to look into your current sales processes, define your target market segments and which mode of engagement they prefer, how many decision makers are involved, how long you can afford a sales cycle to be, and of course, the resources available to you.
The one fact that cannot be denied, however, is that B2B sales have changed.
B2B sales has become all about finding the right prospect and reaching out to a maximum of their internal decision makers with the right message, at the right time, through the right channel.
---
Ready to get strategic about your B2B sales?
To be able to strategically build relationships with different decision makers at your prospective customers, you need organization and structure.
Salesflare is specifically built for B2B sales. What makes it different from other B2B CRM systems is that it helps you track all the information you need in a very time-efficient way, without the need for a lot of CRM work.
Salesflare saves you time by pulling in all emails, meetings, phone calls, social profiles, phone numbers & more for you so you don't have to input that data yourself.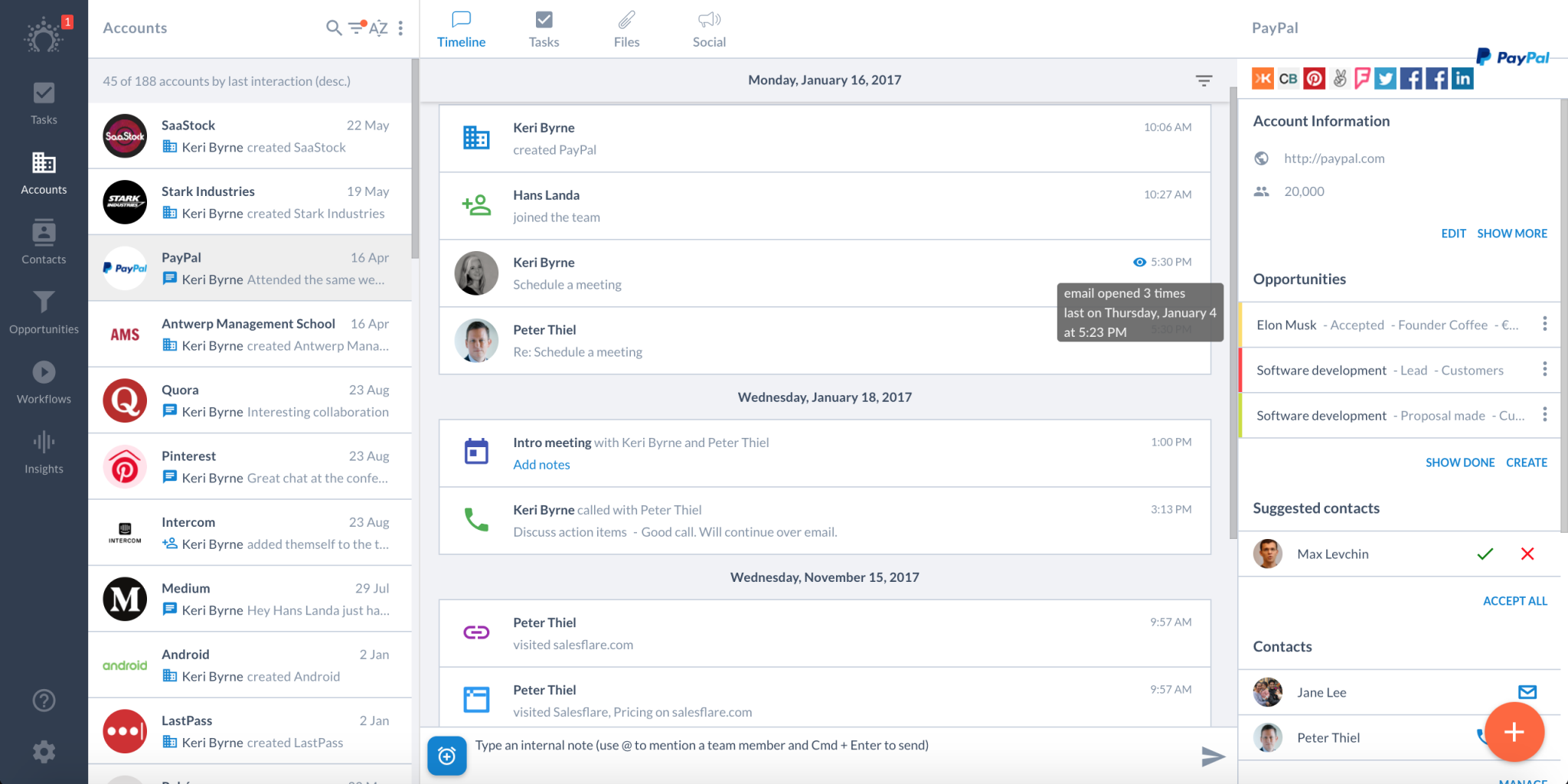 Salesflare allows you to automate your follow up with email sequences so you send those messages at the right time and with a personalized message – personalized all the way to the subject line – that looks as if it was manually sent by you.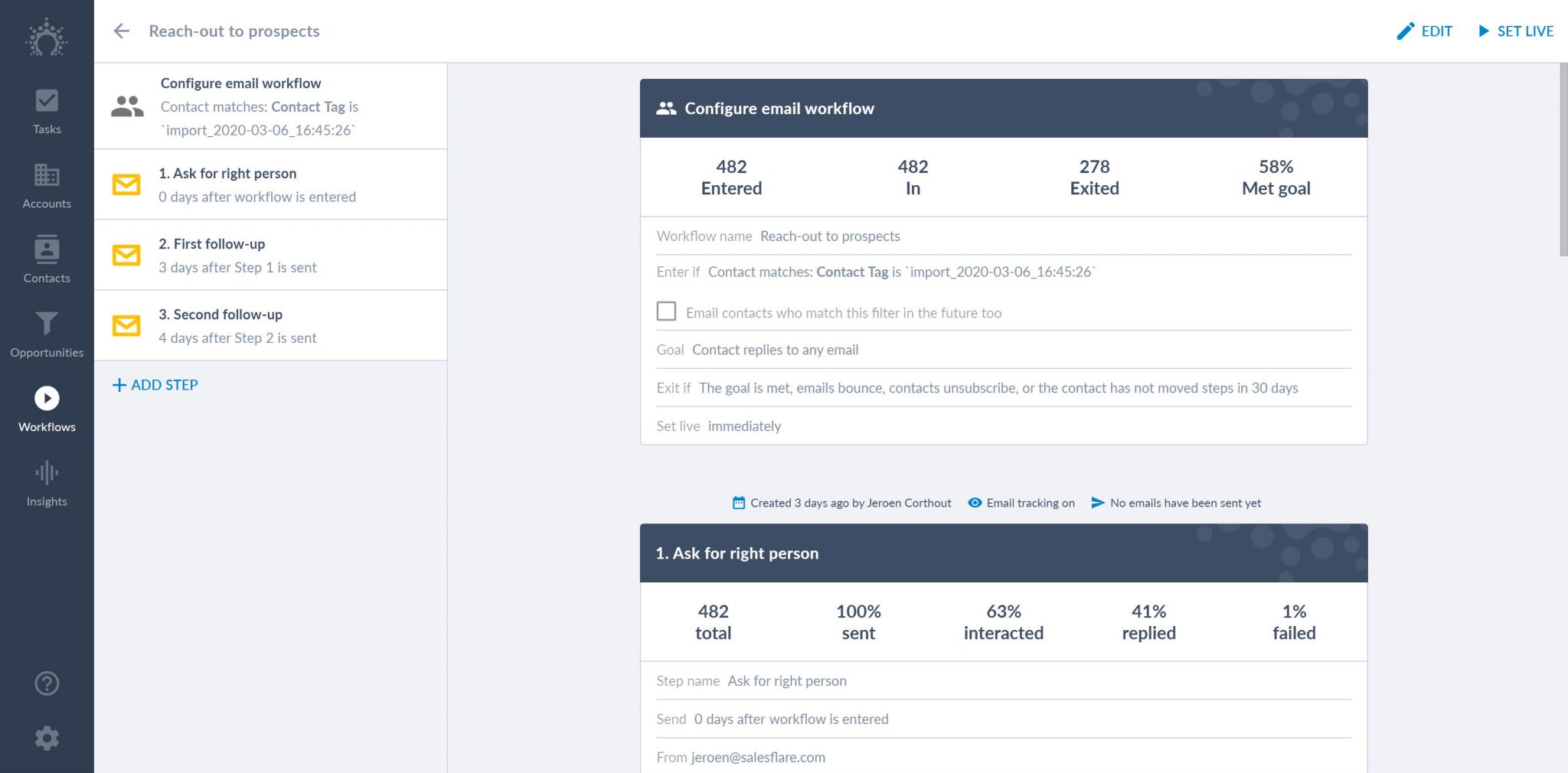 Salesflare also reminds you to follow up when accounts start going inactive so you don't let any prospects slip through the cracks.

Want to see more? Or don't believe me?
Try Salesflare out for yourself. It's set up in minutes.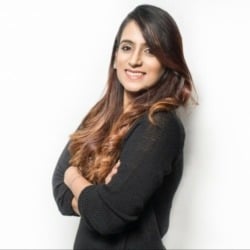 I'm a freelance writer at Salesflare, a simple powerful CRM for small businesses. My love for startups and digital has me digging out strategies and exploring tools that can be used for smarter growth. You can connect with me,
here
.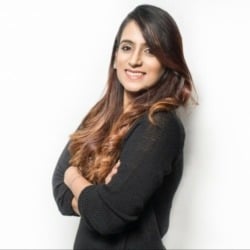 Latest posts by Vanhishikha Bhargava
(see all)