How to go from lead to deal
Salesflare & Autoklose on sales automation — part one
Salesflare, in partnership with Autoklose, hosted a webinar all about sales automation processes with prospecting tools and CRMs.
Did you miss the webinar? Check out the full replay here! 📹
Let's dive into the highlights and key takeaways from the webinar! First up: how to go from lead to deal.
---
How to create hot leads with a prospecting tool
It's important that when you're automating sales with a prospecting tool, that you're gentle and thoughtful about it.
Don't randomly spam people with undifferentiated, salesy emails. That's the wrong way to go about automation. 👎
Just because we use robot technology, doesn't mean that we should act like robots.
Instead, think up friendlier ways to get in first contact. 💌
If you're going to email people, make sure it's not like any other email you've ever seen in your inbox. And that you set out to start a relationship, not to sell something.
Make sure it all stays human. That you're not being salesy. And that you focus on the relationship. Then go from there.
Be funny, vulnerable, remarkable — make a good first impression. 👍
---
How to use a CRM to go from lead to deal?
So, you've created a hot lead. Awesome.
That means it's got momentum. And you can't lose that momentum. You need to hold on to it.
It's important that you pick things up immediately. Keep the conversation moving. 🗣
First off, create the lead in your CRM so you can diligently track it. You can either do this manually when the prospect sends you an email…
Or, if you're using Salesflare, we have a very handy sidebar for Outlook and Gmail that enables you to create an account with one click. It'll suggest the contact and ask you whether you would like to create an opportunity as well.
If you're using another CRM or you don't use Salesflare with the Gmail or Outlook sidebar, you can head into the CRM and add all the necessary information. ✅
Alternatively, you could automate this between your prospecting tool and your CRM. Between Autoklose and Salesflare, you can currently do this with Zapier, but Autoklose will also finish off the native integration very soon.
With Zapier, you can trigger it when people click a link, or reply to an email. Watch out though, people might also reply "Stop emailing me" and then it will create the customer as well.
That's why the one-click method from the Salesflare sidebar is probably best. It keeps things clean.
Next, you probably want to pick things up immediately, as mentioned before.
You can either email or call them right now…
Or, you can create a task in your CRM to do it a few minutes or hours later.
This could also be automated between Autoklose and Salesflare with Zapier.
Just create a task in Salesflare from Zapier — it's a piece of cake. 🍰
---
Qualifying your leads
Of course, the first thing you'll want to do is qualify the lead.
Ask yourself questions along the lines of, "Is the lead a good lead to sell to? Do they have budget, am I talking to the right authority, do they really need your product or service, and do they have a specific timeline in end or is it just 'someday'?" 🤔 This could mean determining CPQ (configure, price, quote) to pitch to a customer and move them towards completing a sale.
This is really important, because you don't want to spend time on leads that are not going to buy. That would be a total and utter waste of your time.
So, you need to find out whether you have a good chance to sell to them first.
If you're not talking to the right person, it's not completely lost, of course. You simply ask for the right person. You try to get to them.
---
Defining your sales process
Ok, so you've qualified the lead. Then all you need to do is guide them to a sale. 🙌
Your sales process might have different steps after qualification.
If you get set up with Salesflare, it has a series of default steps in the pipeline.
The step after "Qualified" is "Proposal made." But obviously, your process might be different. If it is, just head to the Settings → Configure pipelines within Salesflare and customize your pipeline to your exact process.
If you don't know what the steps are yet, take the time to think about it.
This is an extremely important exercise, because it will help you streamline the process and will end up guiding a ton of leads through it at the same time in an organized way. 🗂
Next to empathy and influencing skills, the secrets to great sales are process and organization.
If you nail consistency in your process, you can have consistent sales results.
---
Move leads through the process
How do you begin to think about creating your sales pipeline process?
Start by thinking about the underlying goal of this process. 🥅
When you've nailed this down, your only job in each step of the process is to effectively guide them to the next steps.
And if you move to the end of the process, that will mean you end up with a won or a lost deal. The stage called "Won" in your pipeline is where you want your deals to end up as soon as possible. 🏆
However, it's also really important that you move deals to "Lost" as soon as you find out that you won't be able to win them any time soon.
If you don't do that, your pipeline will start cluttering.
You won't see the trees through the forest anymore.
You'll lose control over the process and your nice and consistent sales process will turn into a huge, uncontrollable mess again.
If there are any leads that might not be 100% lost, if you think you might be able to win them in a few months, then you can create a "Fridge" stage.
You can make a nice blue stage in Salesflare, put the probability to 0% (to not count them in the revenue forecasts) and even add a little snowflake emoji after the stage name. ❄
All cold leads that might be hot leads a bit later can be put here.
---
Staying on top of your leads
Again: it's all about building a consistent process as a pipeline. Guide people through it as effectively and efficiently as possible. Now how do you make sure you never drop the ball? ⛹‍
First, you have the opportunities pipeline as your overview. You can always go there to see what's in which stage and literally pick up opportunities and drag them to other stages.
Second, you need to keep track of all your communication with the customers diligently.
When did you email? When did you call? Have a meeting? About what? Which files did you exchange?
Your CRM is your second brain, because if you're having more than 20 leads in your pipeline, your brain might start failing now and then. Plus, your colleagues can not just look into your brain. 🧠
In Salesflare, this second brain is automated.
Salesflare picks up all the emails, meetings, calls, email tracking, website visits, etc.
It picks up all that from the places where the data already is, so you don't have to.
If you're using another CRM, part of this or the whole thing is probably still very manual.
But it's important for you to do it. Stick to it in a very disciplined way. So your CRM is actually like your second brain, and not just a fancy pipeline view.
Anyhow, if that doesn't sound like something you enjoy, we have a solution.
---
The secret to sales mastery
You need to keep track of what to do when.
The key to being a true sales master is picking up the communication with the customer at the exact right times. ⏳
Just like in baseball or tennis, timing is key when hitting the ball. 🎾
For that, there are tasks. In Salesflare, you can keep track of this on a specific account and, of course, also in the task module, where you have one full list.
We don't only offer manual tasks, but there's also suggested tasks to help you not forget things.
We remind you when you receive an email and haven't replied yet.
And we tell you when an account/customer is going inactive.
This is standard at 10 days of inactivity, but in quicker sales processes, it's obviously better to make it shorter.
You can even set this per stage if you, for instance, like to follow up deals every 10 days when they're qualified and every 3 days as soon as you've made a proposal. Using the Better Proposal integration with Salesflare, you can even see exactly when your proposal was read.
Whichever CRM you choose to use, it's important that the CRM also sends you notifications on your phone, so you never miss a thing. 📲
It's cool to have an overview of all tasks in your CRM, but you're not always staring at that screen. That's where notifications come in.
The best time to follow up with a customer is often when they're thinking about your offering, opening up your emails and checking your site.
In Salesflare, we've also thought about that and we've built in-email open notifications, email click notifications and website tracking.
You can exactly see what pages your prospect is looking at and for how long. If they're on the pricing page, that's awesome news. You better give them a call right then and there. 📞
An additional thing we've built in is a hotness detector. When a prospect crosses a certain threshold of recent interactions with your emails and site, you'll get a notification about this.
You'll get this on your phone too, so you never miss it. And a flame will appear next to the account's name. 🔥
---
Unleashing your sales superpowers
Ok, so you've got the process figured out.
You've got your second brain that doesn't forget anything.
And you're hitting your customer up at the exact right times.
That's a whole lot of superpowers you've just unleashed and it dramatically increases your closing ratio from lead to deal. 🤝
It's still a hell of a lot of routine work you're doing, sending all these emails. You might want to batch this more if you're dealing with larger volumes.
For that, there are email campaigns. 📧
Like with Autoklose for outbound emails, you can send personal follow-up emails from Salesflare in a batch.
Just filter on the right set of contacts. Hit the campaign icon at the top right. And fire off an email to pick up the conversation with all of them at once.
---
Automating the automation
Done this a few times? This is becoming routine, too?
You can even set up a campaign in such a way that it gets sent as soon as a certain set of filter criteria apply to a contact. ☑
When creating an email campaign you'll see this little blue switch with which you can set up a continuous email campaign.
This functionality will soon become 10x even more awesome when our colleagues finish off our advanced filter functionality.
You'll virtually be able to filter on anything. 🤯
Want to list contacts in an account that you haven't heard from for 5 days, with no tasks linked to them, and in a certain stage of your pipeline? That will be possible.
---
Work from any device
When you select a CRM and it's not going to be Salesflare, make sure you can do everything you want from the mobile app.
Because there's nothing more annoying than having to open your laptop just to hit up a customer at the right time.
Create a task after a meeting. Set up a new email campaign immediately when you come up with one. In this day and age, it's crazy to still accept using a CRM that does not offer this. 😰
Process, second brain, the right timing, scaling through automation, from any device.
If you make sure you're set on all these levels, there's no reason why you would not consistently win deals with your awesome product anymore. 😍
---
Don't miss part two of our webinar recap, where we'll explore the workflow between prospecting tools and CRMs!
Special thanks to Shawn Finder of Autoklose for this great discussion! 👌
---
We hope you liked this post. If you did, spread the word!
For more hot stuff on startups, growth marketing and sales: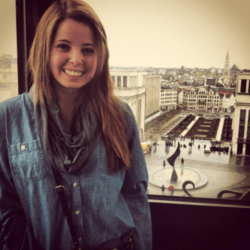 I'm a fintech-turned-SaaS marketing expert who is passionate about design, automation and all things digital.
View my full profile here
.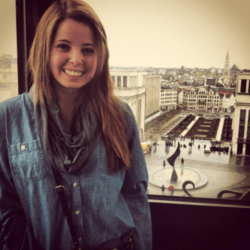 Latest posts by Ali Colwell
(see all)