How To Book And Run Sales Meetings Like A Pro
Sales Pipeline Masterclass: Part Four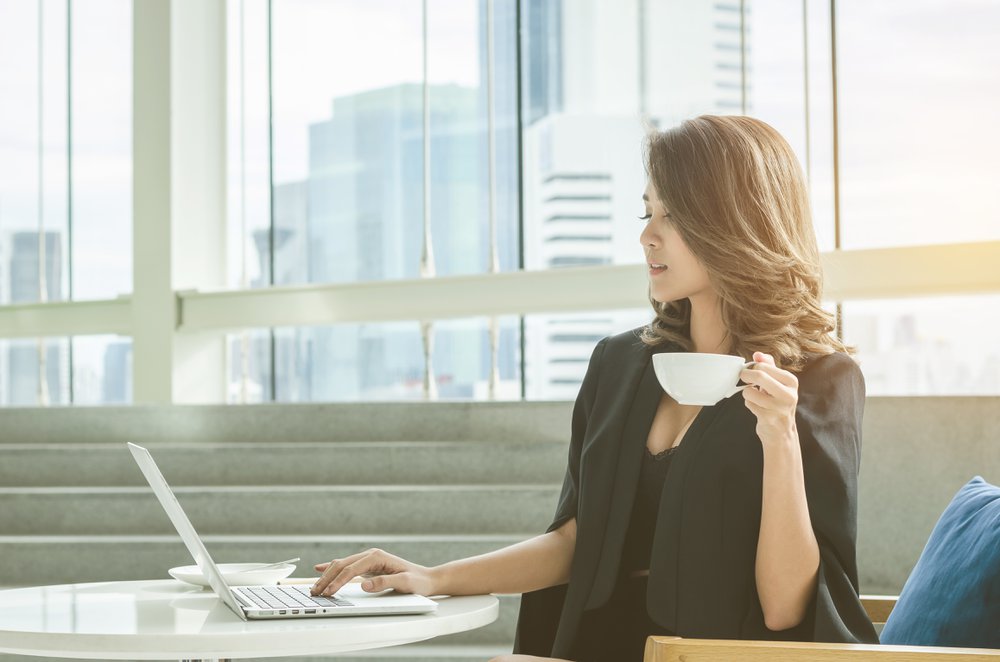 You've defined your target audience, built your B2B lead list and have started warming them up for the sales cycle. The obvious next step it to be able to book and run sales meetings to close the deal. But how do you manage all your leads, from booking a call with every single lead to preparing a sales deck for them and conducting the perfect demo without missing your chance to convert them?
This post is Part Four in a new Masterclass series on how to build your sales pipeline. Building a strong sales pipeline is the #1 key to sales success. That's why we created this indispensable step-by-step guide, to teach you how to build your pipeline the right way.
– Jeroen Corthout, Co-Founder Salesflare, an easy-to-use sales CRM for small B2B companies
In this fourth part of the series, we'll be walking you through how to book and run sales meetings without losing your mind.
1. Automate scheduling your sales meetings
Finding a common moment of availability for a sales meeting between you and your lead, can be frustrating. You often end up asking each other for alternatives endlessly over email and chat. Now imagine expanding that effort across your whole B2B leads pipeline. You'll only end up wasting a lot of valuable time that you could have spent instead either generating more leads and preparing a sales pitch.
Simply put, scheduling sales meetings can be frustrating and a waste of time.
This is why you need to set some rules for your sales meetings and start leveraging automation in order to get more done.
Some kick-ass tools to make booking your meetings a whole lot easier
Calendly: An automated scheduling tool that enables you to set your availability preferences, share the link of your calendar with the leads and let them pick a time that suits them too. The tool also lets you set different lengths of time for the sales meetings (eg. 30 mins, 1 hour, etc.) and easily integrates with a calendar of your choice.
x.ai: Imagine having a personal assistant that takes care of scheduling all your sales meetings. x.ai have created a smart scheduling software that learns exactly when, where, and how long you would like a sales meeting to be. It does this based on your conversation over email or chat apps. All you need to do is keep your assistant in cc.
Clara: This virtual employee learns from your communication with the lead over email to be able to schedule your sales meeting. The natural language interface makes it virtually impossible to tell that the sender is actually an AI.
There are still more tools, like Need To Meet, Mixmax, Schedule Once and others that you could use to automate scheduling your sales meetings. The idea is to save time on the usual back-and-forth, and focus on what matters the most – the conversation.
2. Add the leads to your CRM
While they are still prospects, it is a smart move to add your B2B leads to a CRM (Customer Relationship Management software). Doing so helps you get an overview of your leads pipeline. It also allows you to keep track of who you need to follow up by creating tasks and reminders.
The CRM also stores all relevant customer information along with easy notes on the conversation made so far, in one place. This data can then be used to segment your prospects further, or to drive conversations in sales meetings based on when you've heard from whom and about what.
It also helps sales teams to work together closely with a single view on the customer base. This makes it easier to keep track of important sales metrics like your close rate, sales cycle, pipeline value and more, enabling you to optimize your sales approach for better meetings.
In addition to all of the above, a smart CRM will also help you automate certain parts of the sales process. From keeping track of specific customer data to sending follow-up emails; a smart CRM will take care of it all while you focus on booking sales meetings with the remaining pipeline.
But that's not all.
An easy to use CRM is truly mobile and can therefore be used across all devices. It offers all of the above functionalities wherever you go. No matter if you're commuting or in the office, a mobile CRM helps you conduct sales meetings that are always driven by data.
3. Decide the nature of your sales meetings
Another factor that can make or break a deal is how well you're able to understand what kind of sales meetings your leads prefer. Would they like to jump on a quick video call for a demo or would they prefer to meet in person?
Now, depending on who your lead is, the nature of your business and your sales cycle, you need to choose what type of meeting suits you as well – virtual meeting or a face-to-face meeting.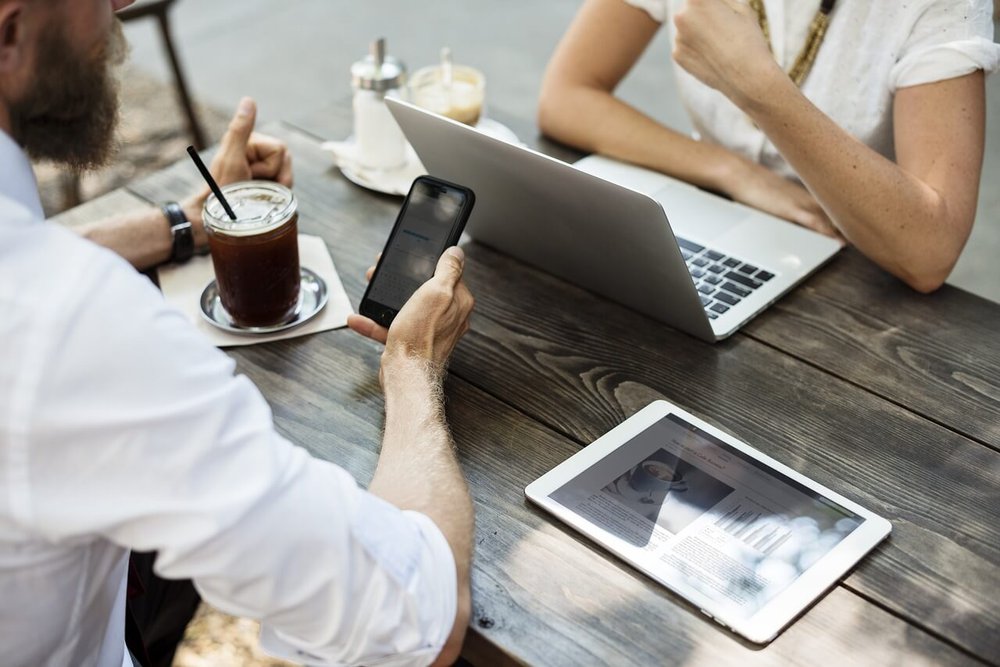 Virtual or video sales meetings are great if the participants are in different locations and would prefer to save time and money on travel. It's also best suited for those who only have limited time set aside for the meeting. You cut out on things like commuting and having to book a venue, focusing more on making the most out of the time you have. All you need, after all, is a stable internet connection.
While they're definitely easier to conduct, virtual meetings unfortunately don't work for everyone.
Face-to-face or live sales meetings offer a freer environment for businesses and leads to connect. Compared to online calls, this type of meeting helps your leads express themselves better with gestures and words that are able to convey their message more effectively. Of course, this is only possible if all the parties are in the same location or have the resources to travel to a common venue.
Decide the nature of your sales meeting by asking yourself:
Are your leads in the same location?
Has your communication so far been effective?
Are they one-on-one meetings or with a group?
Do you have the resources for live meetings?
Will the type of meeting you choose help to shorten the sales cycle?
How long do these meetings usually take? (Shorter meetings make it less interesting to spend time commuting.)
4. Create a sales deck that sells
According to Harvard Business Review, a typical B2B sales deal involves at least 6.8 people and not all of them are going to attend the demo. Some of them are going to ask for summaries in the form of a deck.
Simply put, a demo is no longer sufficient for a sales meeting.
You need a well-documented sales deck that helps you convey your message – right from the contact you have a sales meeting with to the actual decision maker who wasn't present. Having a sales deck actually helps to ensure that your unique selling point is conveyed as is, without running the risk of changing more and more with every extra participant in the communication.
Putting together an effective sales deck doesn't mean listing out your product features or overloading each slide with information about your business. It means creating a consumable format for the prospect to understand what you have to offer by using storytelling.
An effective sales deck story answers the following questions:
What is the problem you are solving?
Who has these problems?
What are the associated costs of the problem?
What are the existing solutions?
What are the shortfalls of these solutions?
What has changed to offer a new solution?
How does this solution work?
What is proof that your new solution works?
How much does it cost?
Remember to think like your prospect. Your sales deck needs to offer just enough information for your prospect to be able to understand your offer and how they stand to benefit from it and to drive them to a conclusion.
This is why you should section your sales deck based on the questions above, making it easier to consume by all possible types of participants in a B2B sales deal – from those who prefer an in-depth read to those who'd rather just look at the numbers.
To give you an example of what actually works in sales meetings, we broke down Zuora's sales deck in detail. They start by naming the big, relevant changes in the world. This sets the tone for what they're going to talk about right at the start.
You can check out the complete post here.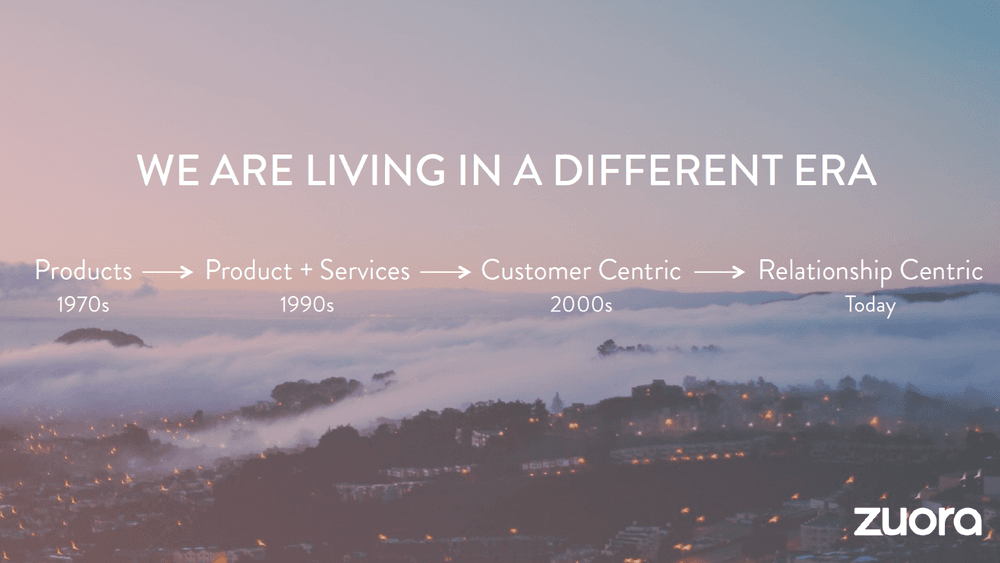 5. Conduct a kick-ass sales meeting
With your sales deck ready, it's time to go out there and conduct a kick-ass sales meeting to demo and sell your product.
While your sales deck will guide part of the conversation, remember that successful sales meetings are first and foremost about the audience; the product only comes second.
A few rules to ensure your sales meetings end up selling the product:
Focus on your audience instead of yourself – This will help you come up with key points to showcase how you can help them achieve their goals.
Keep your sales meeting absolutely clear – From the beginning to the end, set the right expectations. Start with what you're going to talk about, reinforce the same message midway and make sure to end the meeting with a quick recap of all the important takeaways.
Ask more questions – Don't use the sales meeting to only talk about your product. Use it as an opportunity to understand your audience better, by asking questions at every step.
Be a good listener – When asking questions, make sure you listen to the prospect carefully and take notes. You don't want to miss out on something that might indicate a current need of theirs or an opportunity to plug in your solution
Balance likability and knowledge – This one's a secret we use. People like to buy from people they like or can trust. A know-it-all personality might just rub the prospect the wrong way. So try to be like a friend who wants to share knowledge, and not show off. If you don't know something, just be honest about the fact that you don't know.
Record and transcribe your sales meetings and have them automatically logged inside Salesflare – You can use these recordings afterwards to analyze your performance or even send them to the leads for a quick recap in a follow-up email. This is especially useful in the case of product demos as the prospects can go over them again later.
Continually change your approach – Don't become monotonous with your sales meetings. Be sure to learn from every meeting and change your sales approach to make them better. Learning from the target market is the best way to sell in that market.
Conclusion: Automate scheduling, keep track of your pipeline in a CRM and focus on the conversation
No matter how good your product is, the trick to make your sales meetings actually convert is to focus on your leads. You can do this only when you remove yourself from tasks that end up taking too long with no end result – like scheduling the meeting in the first place!
By using smart automation and technology, do away with booking sales meetings so you can fully focus on making them successful!
All set to book and run your sales meeting now? Well, don't forget to tune in next week for Part Five in our Sales Pipeline Masterclass: Lead Qualification: How To Qualify Your B2B Leads And Improve Your Sales Process. Need a refresher? Go back and read Part Three: How To Warm Up Your B2B Leads.
We hope you liked this post. If you did, spread the word!
👉 You can follow @salesflare on Twitter, Facebook and LinkedIn.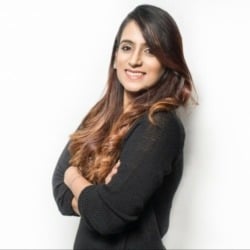 I'm a freelance writer at Salesflare, a simple powerful CRM for small businesses. My love for startups and digital has me digging out strategies and exploring tools that can be used for smarter growth. You can connect with me,
here
.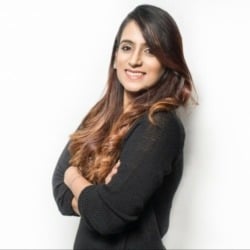 Latest posts by Vanhishikha Bhargava
(see all)