The Ultimate SEO Checklist for Your Startup Website
By Aljaz Fajmut, CEO of Nightwatch
Launching a small business is a lot different in 2018 than what it was in 1998. There are so many more bases to cover, and the biggest one is SEO.
SEO makes your startup's website more visible on Google, and it also improves its usability. The end game is that more people find you, and more people stick around to use your products.
However, we get it — SEO is hard. That's why you focus on creating great products and services, while we deliver you the ultimate SEO checklist for your website to make your life so much easier on this front.
Let's take a look at what you need to check off!
1. Setup a Google Analytics account for SEO
All your initial SEO efforts will be in vain if you don't monitor them. To keep on top of your SEO strategy so that you can see what's working and what isn't, setup a Google Analytics account before doing anything else.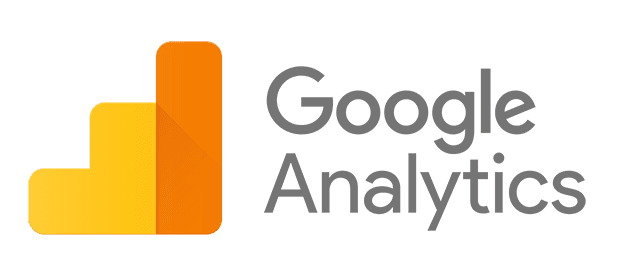 It's also good practice to sign up for an SEO tool that integrates with Google Analytics, such as Nightwatch, to enhance your SEO efforts.
2. Perform keyword research
Keywords are one of the fundamentals of SEO. If you've built a great website but haven't yet made a list of keywords so that your drive the right traffic, now is the time to do that.
The best thing to do is to first compile a list of topics you want to write about, and then compile a list of possible keywords. Run them through a keyword research tool (Google Keyword Planner is totally free), and check the search volume.
Ideally, you want to target keywords that have a healthy search volume but one that isn't too competitive. 10,000–100,000 searches per month is a good ballpark to be looking at.
Once you've got your list of keywords, start adding them to your URLs, your title tags, your meta tags — and your content.
A thing to note about keyword research is that it's an ongoing process. The nature of your audiences queries will change, and as such you need to keep monitoring things to keep up.
Not just this, but as your business grows and your products and services change, so will your keyword strategy. Additionally, consider using Google scraping techniques to gather relevant keyword data from search engine results pages.
3. Create an XML sitemap
Anyone who runs a website should create an XML sitemap, as it will help Google to better understand your sites structure. In turn, it will then find it easier to locate any pages that you want to be indexed.
4. Create a content marketing strategy
Content is an important ranking factor on Google. The more fresh content you produce, the more your page will be indexed.
Google also gives precedence to high-value content, which is content that answers customer queries with in-depth blog posts. To find out what questions are being asked in your niche, use a tool like Answer the Public that will also help you come up with ideas for new content or hire a content marketing agency to help you with the strategy!
As well as focusing on value, remember to add relevant keywords to your content so that the right people find it. Good SEO practice is to add a main keyword to your first sentence, before including it in 2–3 sub-headers, as well as 3–4 more times throughout the text.
When adding keywords to your content, make sure the inclusion of a keyword doesn't look forced. It has to look like a natural part of the text.
5. Test site speed
Site speed is all about usability. If your website takes too long to load, site visitors will bail, with Neil Patel finding that 40% of us exit a website if it's still not up and running after 3 seconds.
And when impatient site visitors bail too fast, your bounce rate goes up — and that can harm your position in the SERPs.
Run your website through a site speed checker, like this free one from Google. Test it out on both mobile and desktop. If your site is taking too long to load, possible reasons why include:
Images that are too big
Too many videos. If you must include videos on your website, host them via a third party
Compression isn't enabled. If you enable compression on your server, you can speed up your website
Low quality hosting. One of the biggest culprits to slow site speed is the fact that people are running their sites on low quality hosting. Of course, the solution to this is make sure that you invest in quality web hosting. That will make a massive difference and ensure that your site is running at top speed at all times.
6. Test for mobile readiness
We're quite sure that you already know how much time we as a collective spend browsing websites on our mobile devices. It's a lot of time. But have you remembered to optimize your website for mobile devices?
This is key for SEO. Run your website through Google's mobile-friendly test, and then check to see how well your website works on your mobile device. If it looks messy, it's time to make a few changes.
7. Launch a link building campaign
Once you've compiled a list of keywords, covered the technical aspects of your website's SEO and started a content marketing campaign, it's time to launch a link building campaign.
Backlinks are incoming links from another website to yours. Why do they matter? The more incoming links you have, the more "link juice" you receive, and the higher you rank.
Not just this, but when an authoritative site in your niche links out to you, your website and startup will be exposed to more people.
When it comes to securing links, it's important to chase high-quality links only. These are links that are coming from a reputable, high-traffic website that's related to your niche. An SEO tool with a backlink tracker will help you monitor your incoming links so that you avoid poor quality, spammy links that can harm your position in the SERPs.
To launch an effective link building campaign, come up with a few ideas for blog posts related to niche and pitch them to high-traffic blogs in your niche. If a blog accepts, write the post and include 1–2 links to your website.
8. Optimize images
Optimized images work in your favor. Add a keyword to all your image's file names to make them more visible on Google.
For example, let's say I've used an image of a BMW on my website. I'll change its file name to this:
"2016 Black BMW 4 Series Saloon."
9. Optimize meta descriptions
If your website is already up and running and you haven't yet worked on your meta descriptions, you will need to go back and take a look at them.
Thankfully, you don't need to spend a thankless amount of time creating new meta descriptions for each page, because sometimes it's okay to leave your meta descriptions in the capable hands of Google's automated snippet.
However, you will still need to cast your eye over all your meta descriptions because you want to avoid duplicate content.
When creating meta descriptions from scratch, limit yourself to 160 words and include your main keyword. The whole point of a meta description is to let Google and internet users know what your page is all about, so you need to make it clear and compelling. Consider including a CTA for appropriate pages to encourage more clicks.
10. Add external links
As well as hunting down links from websites, you will also need to link out to other relevant sites, too.
Make sure any website you link out to has relevance to the link itself, and be careful with the language you use in the anchor test. It needs to be relevant to the page and/or the content so that Google can see the relationship.
The more links you have coming in and out to relevant and authoritative websites, the more Google can see that you are part of the "Google family."
Plus, you'll also have more link juice.
11. Find bad redirects
A 302 is a bad redirect. It's temporary, and it's usually used for a time-specific promotion, or site maintenance. The SEO value of a redirected page isn't passed to a new destination, and you need to replace all of these with 301 redirects.
Here is a resource that will help you do this on WordPress.
12. Find crawl problems, errors, and broken links
This one is important for small websites, but it's especially important for larger ones.
All of these things make it really hard for Google to not only find your pages, but also to index them and — more importantly — drive traffic to them.
13. Avoid duplicate content
Google punishes duplicate content, and it can really harm your position in the SERPs.
Duplicate content is any block of content that is the exact same as another block of content on your website — or pretty similar.
It's not always easy to track down duplicate content, because it can literally be anywhere — from your blog posts to your urls. It's a good idea to use a tool like Siteliner to help you.
This is the ultimate SEO checklist for your startup website. Keep referring back to it as you put the final touches to your website, but remember that SEO is a journey that never ends. Monitor all your efforts and make any necessary adjustments along the way.
We hope you liked this post. If you did, spread the word!
For more hot stuff on startups, growth marketing and sales:
👉 follow @salesflare on Twitter or Facebook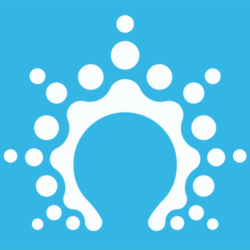 We're the team at
Salesflare
, the simply powerful CRM for small businesses. We love helping small businesses grow with helpful content and a beautiful product. Thank you for reading our blog!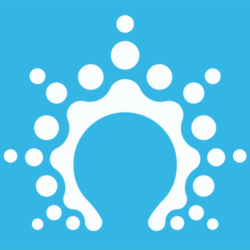 Latest posts by Salesflare
(see all)