Track Your Leads Better
With new email tracking, filtering & instant workflows
It's been a bit over a month since the latest big Salesflare update, yet here we are already with more goodies… and more to come soon!
This newest update makes tracking your sales leads easier and more reliable again, without any extra work on your end.
Here's what's new: 🆕
---
Track your emails without worrying about deliverability
After 8+ years of integrating email and CRM and running the same email tracking system successfully, the growth of Salesflare has both increased the volume of tracked emails running through the platform and the likelihood for scammers and phishers to find it.
That's why, for the past couple of months, we have worked hard on a totally renewed tracking system that is now the most advanced one you will find in the market. ✨
While there are many details about its inner workings that we won't be able to disclose for security reasons, here are some of the things you may notice:
Salesflare's email tracking now uses a series of different domains for its tracking links and pixels. Those are allocated based on subcontinent, as we noticed in our data that scammers and phishers usually come from the same areas in the world.
Every team gets a different subdomain. As most spam detectors and blacklists work on the subdomain level, this makes that every team is responsible for their own email deliverability.
If you use a business email to sign up, your subdomain will contain your company name, so it looks more recognizable to your leads.
All links in an email use that same subdomain: the tracking pixel for email opens, the forward URLs for email clicks, and the opt-out links for unsubscribing.
When you send an email in a thread, the tracking is removed from previous emails. That way you only get notified about email opens of the last email. Unless people load the whole conversation of course.
You can see points 1 to 4 in action if you scroll back to the screenshot above. 👆
As the email tracking domains are relatively new, we are now gradually rolling them out. This means that currently all individually sent emails use the tracking, but emails sent through email workflows do not use it yet. We expect to enable this in the coming weeks if all goes according to plan.
That was a lot of details, but normally you won't have to worry about anything. Salesflare will take care of everything for you. We like to make complicated things easy.
We hope you enjoy it! 😍
Do however check out our article on how to optimize your email deliverability if you're serious about staying on the safe side of spam filters. 👈
---
Filter accounts by when you last emailed or met them
In our latest update, we made it possible to filter contacts by when you last emailed or met them. This however could give unexpected results if you used it on accounts or opportunities.
For example: if you filter accounts by "contact last meeting date more than x days ago", you'd get results that showed all accounts where you had a meeting more than x days ago with at least one of the contacts, instead of all accounts where the last meeting was x days ago.
Now you can reliably filter like this as well. 💪
Just go to the accounts or opportunities, hit the filter icon, and look for "last email date" and "last meeting date".
This allows you to even more precisely segment your leads and customers. 🔍
---
Instantly start your workflows
Don't want to anxiously wait for Salesflare to start entering contacts into your email workflow?
This now happens instantly when you set your workflow live. ⚡
After this, it takes maximum one minute for the workflow to start sending emails (provided you set it live immediately instead of scheduling it + you're currently within the days and hours specified in "send between" of course).
Instant gratification! 😁
---
Many more improvements and bug fixes
We fixed the bugs you reported, upped the performance in a few places, tweaked some app flows, and much more. As always, keep the feedback coming through the live chat on our homepage — we thrive on it! 😍
---
Coming up next… 🥁
Manage your tags in an easier way⚡
Set custom email quota per mailbox🚦
An improved email finder 💌
More visual account suggestions 🔮
Custom fields that can connect anything 🔗
More possibilities to uncover new leads 🕵
---
Ready to power up your sales? Give Salesflare a try.
We're an easy-to-use sales CRM for small & medium-sized B2B companies that's chock-full of automation and always up to date!
We hope you liked this feature update. If you did, follow us on social media!
👉 You can follow @salesflare on Twitter, Facebook and LinkedIn.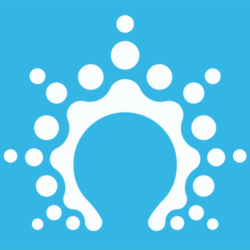 We're the team at
Salesflare
, the simply powerful CRM for small businesses. We love helping small businesses grow with helpful content and a beautiful product. Thank you for reading our blog!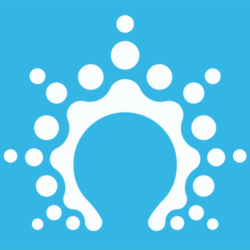 Latest posts by Salesflare
(see all)