Keep everything in one place
Files, meetings, tasks and customer data — it's easy to manage.
Our goal at Salesflare is to give you maximum control over your pipeline and customer data, while automating the work as much as possible. So that you can flawlessly manage your customers, all from one place.
With that in mind, we've just released a new series of cool features.
---
Upload important files to Salesflare
Salesflare automatically picks up files from emails, and shows them in a handy Files overview for each customer.
From today, you can also upload and attach any file you like to the related customer! 📂
Just drag and drop the file, or hit the big blue Add a file button.
---
See meetings and tasks in one place
Want to see your whole day in one place? We've made it happen.

In the Today screen, you can now see all your scheduled meetings and tasks. Below that you can find all overdue tasks to pick up. And below that the automatically suggested ones.
The Upcoming screen shows you what meetings and tasks are coming up in the next days.
And on the Tasks tab of every account, you can see this same overview as well for the specific account.
You'll always have a perfect view on what to do.
---
Import customer data easily: it's out of beta!
Thanks to the feedback out of our awesome beta testers for the import module, it is now ready to go out of beta. 🚀
Head to Settings > Import data to import a .csv with your accounts, contacts and opportunities.

You can:
Visually map the columns of your .csv on your fields Salesflare
Import data into custom fields (yes, that works!)
Get an overview of all records that couldn't import by downloading the error file, check the errors, fix them and re-import (no need to re-import everything!)
Need some more tips and details? We got you covered in the knowledge base.
---
Export custom field data too
You now have full 100% control over your custom data. 💪
You can:
Import custom data
Export custom data
Update it through the API
View and edit in the app
Use it to filter and segment your data
---
Customize Salesflare to your region
Ain't no place like home. Salesflare now adapts to your region and country.
What do you consider the first day of the week? Do you prefer AM/PM or the 24h clock? What currency do you use?
Head to Settings > Regional Settings to feel right at home. 🏡
---
A series of improvements and bug fixes
We improved the performance here and there, fixed the bugs you reported, tweaked some app flows, and much more.
As always, keep the feedback coming — we thrive on it! 👊
---
Coming up next… 🥁
Automated emails 📧
Bulk edit & delete actions
Multiple email addresses on contacts
More Zapier upgrades!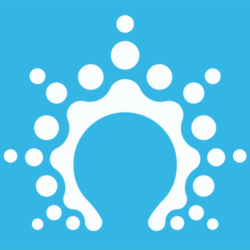 We're the team at
Salesflare
, the simply powerful CRM for small businesses. We love helping small businesses grow with helpful content and a beautiful product. Thank you for reading our blog!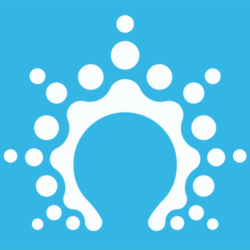 Latest posts by Salesflare
(see all)