Airtable: Changing the Way We Structure Information
Iconic Products Episode 007
As we become more and more reliant on different software and tools to get work done, it's easy to end up letting the software control and change exactly how you work or organize things.
That's why apps like Airtable are aiming to change that.
Airtable, up next in our Iconic Product series, is a tool that allows people to collaborate and work in a space that is fully customizable — working for the user, rather than against them. 💪
It organizes your data in different views, allowing for easier product and project management.
So, what makes this product so iconic? And what made it worth its recent $52 million funding round? 🤑
Let's jump right in!
---
Wait…what is Airtable?
In a nutshell, Airtable is a spreadsheet-database hybrid, meaning it has the features of a database but they're applied to a spreadsheet.
Airtable's mission statement explains that it was "founded on the belief that software shouldn't dictate how you work — you should dictate how it works. Our mission is to democratize software creation by enabling anyone to build the tools that meet their needs."
There are six basic components of Airtable:
Bases: All the information needed to create a project is contained in a base. Bases can be built from existing templates provided by Airtable. In addition, they can also be built from scratch, from a spreadsheet or from an existing base.
Tables: A table is similar to a spreadsheet. A base is a collection of tables.
Views: Views show the result sets of data queries and can be saved for future purposes.
Fields: Each entry in a table is a field. They are not just restricted to hold text. Airtable currently offers 16 basic field types. These are: single-line texts, long text articles, file attachments, checkboxes, single select from drop-down list, multiple-selects from drop-down lists, date and time, phone numbers, email IDs, URLs, numbers, currency, percentage, auto-number, formulae and barcodes.
Records: Each row of a table is a record.
Team: Team is a collection of bases in Airtable.
The fields in an Airtable "base" are very similar to cells in a spreadsheet, except that you can then include different types of cells, such as checkboxes and drop-down lists. 🤟
You can even include links or uploads to files directly.
Plus, you can link different tables to one another, invite your co-workers to collaborate on tables and publish views on external websites.
Basically, this tool allows you to organize just about any type of data in your company (or personal life). You can create wikis, project timelines and just about anything else you can think of. 🤔
To date, Airtable has more than 30,000 companies using the product, with more than 3 million databases.
That's a lot of information. 🤯
---
Organize anything and everything
Yes, really anything and everything.
Airtable has so many features and ways of looking at data — while the default Airtable view looks like an overly color-coded spreadsheet table, there is a lot going on "under the hood," so to speak.
You can view a table as a calendar, a gallery of large cards or even as a kanban board. 🗓
From there, you can sort and filter your data as you see fit.
It's like Excel, Trello and Asana all in one.
But what's the big deal, right? 🤷‍
Well, Airtable functions as a database builder for non-programmers. Meaning those who don't know how to code can even create their own databases, mockups and demos without needing to build the entire app first.
And that's just one example. There's an entire world out there — well, universe, but more on that in a minute — for people who want to create things and organize their data, but aren't programmers.
What makes it so iconic is the fact that everyone — from programmers to designers to project managers — can benefit from using it.
It's universal. It's easy to use. It's powerful and seamless.
Definitely not words you would have used to describe a spreadsheet back in the day. 🙊
---
More use cases than you know what to do with
Remember a second ago when I mentioned there's an entire universe out there when it comes to Airtable?
Well, I meant it literally…sort of. 😉
Airtable Universe is a space that Airtable created in order to share real-life use cases from real-life users of the product.
When it comes to #inspo, Airtable has just about every other product beat. 👊
There are use cases in virtually any category imaginable — from government to fashion to publishing.
Plus, it goes beyond just industry examples. There are even handy lists and guides for people to reference, such as this Monster List of UX Books.
Not only can users explore the different bases, but you can even copy the bases directly and use them on your own account. 😲
For example: let's say you're trying to set up a complex editorial calendar. Well, visit the Airtable Universe and you'll find real-life structures that you can then easily copy and use yourself, such as this one.
If you're a master of Airtable and think you have great examples of use cases, you can submit them to Airtable directly — which is not only contributing to the greater community, but is also a great piece of content marketing for your company. 😏
Airtable has developed a space that proves to people that their product is truly universal and that anyone — anyone — can find a use for it.
They also run an active Medium blog that describes some of their use cases in further detail.
And that, my friends, is how you create value for customers — through your customers. 💛
---
Complex without being complicated
It's easy to feel overwhelmed with the possibilities of a new tool — especially if it's one for organizing data and, well, organizing data isn't your thing. 🤓
Thankfully, Airtable recognizes that their tool is complex, but they offer plenty of content around various concepts that you might come across, such as this beginner's guide to "many-to-many" relationships.
And the best part of all of this is the fact that they directly embed their example bases into their blog posts. So you can interact with the data and see firsthand how it works.
But this didn't all happen by accident.
As evident by their aforementioned mission statement, creating an accessible tool was important to the co-founders from the beginning. ✌
As the chief product officer and one of the co-founders at Airtable, Andrew Ofstad explained in an interview with Intercom, "My friend Howie and I had always talked about doing a startup together, and I had always been interested in creative tools that let normal people do things that previously only experts or programmers could do."
To put it simply, Airtable aims to try to recreate the immediacy of products like spreadsheets or online maps, where you can manipulate the data directly, but within something that has more structure like a database. 🙏
---
Integrations are a breeze
One of the most powerful aspects of Airtable: its API.
Plus, Airtable integrates directly with Zapier, bringing users endless possibilities in terms of automation and organization.
Just a handful of examples can be found here. 👏
As they describe their API, "After you've created and configured the schema of an Airtable base from the graphical interface, your Airtable base will provide its own API to create, read, update, and destroy records."
This means that you can use web technology to create complex apps with it. 📱
Or even integrate it directly within your website.
Or, you can have data automatically sync to a sheet.
There really isn't a shortage of things you can do with this powerful product.
---
It will be interesting to watch Airtable continue to grow and change the way we think about, and interact with, data.
Keep crushing it, Airtable! 🙌
---
Want to check out more Iconic Products? Read the entire series here! 📲
---
We hope you liked this post. If you did, spread the word!
For more hot stuff on startups, growth marketing and sales: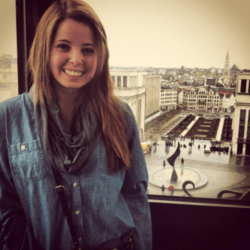 I'm a fintech-turned-SaaS marketing expert who is passionate about design, automation and all things digital.
View my full profile here
.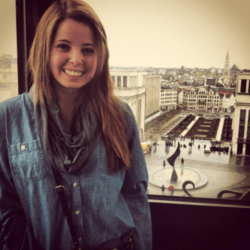 Latest posts by Ali Colwell
(see all)