Supercharge your emails
Email your customers like never before
If you're in B2B sales, email is still the #1 channel of communication.
That's why Salesflare has largely been built to supercharge your sales emails, by integrating them as closely as possible with your sales CRM.
Salesflare:
auto-create contacts for people you're emailing with
enriches these contacts with the email signatures they use
gives you a live view of the emails you and your team are sending
shows you who your colleagues know based on their email traffic
inserts email open and link tracking in your emails
shows you all info about your customers right next to your emails with the Gmail & Outlook sidebar
reminds you of emails you haven't replied to, or customer conversations that have gone quiet
allows you to send email campaigns to a list of customers (or an individual customer), manually or based on automatic triggers
adds your favorite email signature to every email
…
Well, I think you got the point 😅
And today, we're raising the stakes yet again, giving you email superpowers like never before 🦸
Excited yet? Here we go!
---
Supercharge your emails with templates
Every sales person has these email templates or snippets that they often use. And copy-paste is often the name of the game.
That's over now!
By very popular demand, we present to you: email templates 🥳
You can create as much templates as you like. And easily share them with your team.
Want to get started?
Just hit the little ribbon at the bottom of the email window. 👇
Not fast enough for you? 😏
Just type # to quickly search through your templates. And hit enter to insert. 🤯
Now go and discover your new kick-ass powers!
Note: Where the bar at the bottom had a lot of formatting options before, they have now moved to the A button at the left.
---
Upgrade your Outlook sidebar
Wish you could easily turn email tracking off for a bit? Or hide the email sidebar for a moment?
The Outlook sidebar just got a nice upgrade.
We've also fixed some specific compatibility issues with the Outlook sidebar (thank you Microsoft 😏) and built-in troubleshooting functionality so these can be easily resolved when they happen.
---
Get more accurate suggested email tasks
One of the handy automation features we're offering in Salesflare is suggested email tasks, which remind you of emails you haven't replied to yet.
But what if you don't want to reply? And you archive or delete the email instead? 🤔
From now on, Salesflare will be able to autocomplete your email task as well, so that your list of suggested tasks stays cleaner and more relevant! ✨
Note: this upgrade is only for G Suite / Gmail and Office 365 / Outlook.com mailboxes for now, as other types of email accounts do not let us know when emails are archived or deleted.
---
Many more improvements and bug fixes
We fixed the bugs you reported, upped the performance in some places, tweaked some app flows, and much more. As always, keep the feedback coming through the live chat — we thrive on it! 😍
---
Coming up next… 🥁
Sort anything in Salesflare 🙌
Get a better view on your meeting notes 👀
Add lead source & lost reason options on the fly ⌨️
Email workflows 😲 (it's a huge feature, so it might take a bit longer)
---
Ready to power up your sales? Give Salesflare a try.
We're an easy-to-use sales CRM for small B2B companies that's chock-full of automation and always up to date!
We hope you liked this feature update. If you did, follow us on social media!
👉 You can follow @salesflare on Twitter, Facebook and LinkedIn.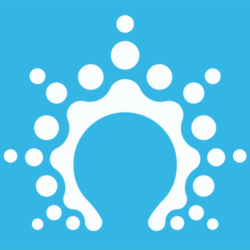 We're the team at
Salesflare
, the simply powerful CRM for small businesses. We love helping small businesses grow with helpful content and a beautiful product. Thank you for reading our blog!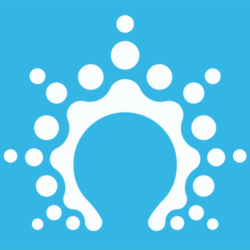 Latest posts by Salesflare
(see all)