More Automation Magic
This is better than Black Friday
At the beginning of this year, we promised you 3 lovable features per month.
And we kept our promise. 🤞
It has not only been an exciting time for you, but also for us to keep working on awesome new features all the time.
From this month on, we have decided to lower that quota slightly, to 2 lovable features per month, as we are feeling that it's a good idea to use a bit more of that time working on improvements of current features and on the overall experience. After all, this makes you and us happier too. 😁
Fear not however if you love your new powers: there's some really big things in the pipeline. And this month we got a lot of presents already. 🎁
We present: a business card scanner, email templates in Gmail, and higher email quota!
Let's unwrap 🥰
---
Scan business cards in real time
All contact data comes automatically into Salesflare.
It's pulled in from email headers, email signatures, publicly available info on social media, unless… someone gives you a business card of course. 🤦 Then you still need to transcribe the card into Salesflare.
Well, these times are over! From now on you can scan business cards straight from Salesflare's mobile app. ✨
Just hit "create contact", then the camera icon at the top right, and scan the card.
And then it uploads the image to our servers, recognizes the text in the image, extracts the right information from the text, et voilà: the data input has been automated.
A touch of machine learning, a bit of natural language processing, and you can digitize business cards with the click of a button. 🧙‍♂️
Note: like most business card scanners, it's not 100% perfect. Always scan, check and correct quickly where needed. If you have examples that don't work, send them to us and we can use it to improve the systems. 💪
---
Use your email templates in Gmail
Two months ago, we introduced email templates in Salesflare.
When emailing from Salesflare, it greatly changed the speed at which you could follow up customers. When emailing from Gmail, not yet.
Today, we introduce email templates from Gmail. 🥳
It's accessible trough the ribbon button next to "Send". 👇
Like before, you can create as many templates as you like. And easily share them with your team.
All from within Gmail itself. 🤯
---
Send more email campaigns
We don't really count this as an extra feature, but we know that this will make a big difference to many of you using the campaigns. 🤩
So, we're very happy to announce to you that: email quota on campaigns have gone up for most types of connected email addresses. 🎉
For a G Suite, Office 365, or Outlook.com address that means 2000 emails per day. For a Gmail address it's 500 per day and for a custom IMAP email it stays at 200 per day.
More on the daily and hourly quota can be found in this how-to article. 👈
---
Many more improvements and bug fixes
We fixed the bugs you reported, upped the performance in some places, tweaked some app flows, and much more. As always, keep the feedback coming through the live chat — we thrive on it! 😍
---
Coming up next… 🥁
See when opportunities moved stages 🕵️
Use email aliases when sending emails 📨
Email workflows 😲 (it's a huge feature, so it's taking a bit longer)
---
Ready to power up your sales? Give Salesflare a try.
We're an easy-to-use sales CRM for small B2B companies that's chock-full of automation and always up to date!
We hope you liked this feature update. If you did, follow us on social media!
👉 You can follow @salesflare on Twitter, Facebook and LinkedIn.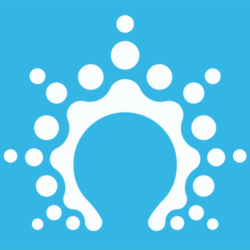 We're the team at
Salesflare
, the simply powerful CRM for small businesses. We love helping small businesses grow with helpful content and a beautiful product. Thank you for reading our blog!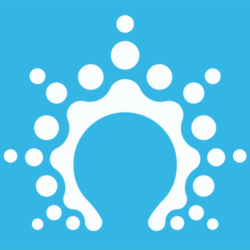 Latest posts by Salesflare
(see all)