Integrate LinkedIn with your CRM
With Salesflare's newest LinkedIn sidebar
After email, LinkedIn is the #2 channel nowadays for B2B sales.
But while your email inbox is well integrated with your CRM, your LinkedIn account has been largely disconnected up till now.
That's changing today, with Salesflare's new LinkedIn sidebar! 🚀
---
Prospect from LinkedIn like a pro
If your CRM is not linked to LinkedIn, prospecting can be quite tedious:
You don't know whether the prospect you're looking at is in the CRM already (added by you, or by a colleague).
You have to switch tabs to add them to the CRM, make notes, send them an email or add them to an automated email sequence, …
You may even need another tool to find their email address before emailing them.
If you're using Salesflare, it's now one seamless flow. ⚡
Step 1: View your newest prospect's LinkedIn profile and add them to Salesflare if needed.
Step 2: Get their email address, either by searching it with Salesflare's email finder or – if you're connected – by sourcing it directly from their LinkedIn profile.
Step 3: Get in touch by emailing them straight from the sidebar, or tagging them to add them to an email workflow.
Or give them a call. Or send them a LinkedIn message. It's all possible.
Prospecting on LinkedIn has just become a lot more fun! 😄
---
Update your CRM straight from your LinkedIn inbox
When part of your sales conversations happen in your LinkedIn inbox, it can be hard to keep track of this in your CRM.
To solve that, Salesflare now adds a sidebar straight in your LinkedIn messages, just like in Gmail and Outlook.
Just open a conversation to have Salesflare load all the related info from your CRM.
Taking notes, updating opportunities, adding contact details, or planning follow-up tasks is all just one click away.
---
Many more improvements and bug fixes
We fixed the bugs you reported, upped the performance in a few important places, tweaked some app flows, and much more. As always, keep the feedback coming through the live chat on our homepage — we thrive on it! 😍
---
Coming up next… 🥁
Email finder credit packages 📦
More possibilities to uncover new leads 🕵
---
Ready to power up your sales? Give Salesflare a try.
We're an easy-to-use sales CRM for small & medium-sized B2B companies that's chock-full of automation and always up to date!
We hope you liked this feature update. If you did, follow us on social media!
👉 You can follow @salesflare on Twitter, Facebook and LinkedIn.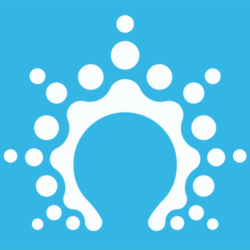 We're the team at
Salesflare
, the simply powerful CRM for small businesses. We love helping small businesses grow with helpful content and a beautiful product. Thank you for reading our blog!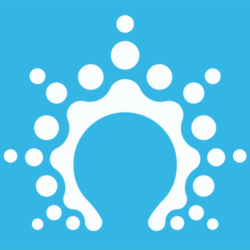 Latest posts by Salesflare
(see all)