How Medium became a leading blogging platform
Iconic Products episode 006
Blogging is a cornerstone of internet culture — it was essentially social media before we even had the phrase "social media."
Because of this, dozens of blogging platforms have emerged (and disappeared) over the years.
However, while we've had platforms such as LiveJournal and Xanga capture our attention for a moment in the past, there just isn't a platform out there quite as iconic as Medium.
Founded in 2012 by Twitter's co-founder and former CEO Evan "Ev" Williams, Medium is a beautiful, easy-to-use blogging platform that allows users to publish on just about any topic imaginable— all while being part of a larger community. 👫
But what makes Medium stand out versus the other platforms that came before it? Let's go more in-depth to see how it became an iconic product!
---
Medium is not just a platform, but also a community
Williams created Medium from the ground up with the idea of encouraging users to create posts longer than the 140-character limit of Twitter.
That, and to fulfill his personal ambition of fixing what he viewed as the broken world of journalism and create a new model. 🛠
Medium isn't just another blogging platform, it's an active blogging community — the home page is always filled with posts that are trending on the site, or fits a certain theme for which they are curating content. Essentially, anyone has the ability to be featured on the home page.
Like other blogging tools, there is the ability to follow profiles of interest (and for them to follow you back), so there is the added bonus of having your own network — plus curated pages on a wide variety of topics.
Interested in design? There's a topic page for that. What about politics, media or science? Yep, there are writers both famous and less well-known creating valuable content around these topics.
Medium's community also explores more unique or profound themes, such as experiences on drugs, the future of artificial intelligence, words of the year and lessons from entrepreneurs.
The categorization aspect of Medium is second-to-none. The fact that you have content around just about any theme out there by people from all walks of life is pretty amazing.
It's also a great way for businesses to elevate their brand and place owned content in a community of like-minded readers.
---
Besides, it probably gets more views than your own blog
Since Medium is a highly ranked website, it's a great way to share your content in an SEO-optimized space.
Because of this, it's also faster to build a following and traffic that "sticks" on Medium compared to a blog that you've just created on your website.
Medium gets around 180 million monthly visitors, and each of those visitors is a potential reader of your blog — which makes for some pretty exciting possibilities.
Plus, as Medium focuses more on the information and ideas you share rather than who you are specifically, it's a trusted resource that ranks incredibly well in search results.
This means that if you write a blog that is valuable and is getting the right attention, it could reach the first page of search results quickly and further boost your exposure. 🚀
No need to worry if your head is already spinning at the idea of moving your content over to Medium, though: they make it easy to import blogs directly into their platform rather than needing to re-submit posts that have already been published elsewhere.
---
A simple and beautiful reading experience
Medium's design looks simple in its execution, yet the small details show that it's a well thought-out for both the readers and the writers.
And this isn't from the fact that creating Medium's aesthetic is nearly impossible to pull off, but rather it's from a collection of key decisions that end up making something greater than the sum of its parts.
These choices, such as the fact that it tells you how long a post will take to read and its uniformity, make Medium a great reading experience no matter where you land on the website.
In addition to its beautiful interface and easy-to-read layout, Medium also showcases how much engagement a post is receiving through "claps" — that way, Medium can be more precise at surfacing relevant posts to readers. 👏
Claps can also gauge how much a particular reader enjoyed a post, as they can clap once or they can clap 50 times (evoking an "applause" of sorts), rather than just upvoting or liking something mindlessly.
One thing that is similar to the clapping feature is the fact that users can highlight and comment on parts of a text that they felt stood out in a post. These are then archived to your profile, so your followers can see the kind of content that you find particularly interesting or profound.
This further adds context to users' content and allows readers to become even more engaged with what they're reading.
It's design and functionality decisions like these that make Medium a simple and beautiful platform for readers. 📖
---
It's the little things that make it a powerful writing platform
Medium thinks of everything that makes writing easier — or so it seems. 🤔
Small, handy features such as setting featured images are a breeze. But it goes deeper than that.
Links that have been redirected to new publications are still intact. So if you share a link to a post that is then later added to other publications, Medium saves both links and just automatically redirects the original link to the new publication — all without the user needing to do anything. 🔗
Onboarding and logging in is incredibly easy as well. All you have to do is connect an existing account (Google, Facebook, Twitter or email) and you're ready to start publishing.
And because Medium's platform is uniform in terms of design, you don't have to worry about the smaller design details or aesthetic choices.
With Intercom's explanation of tool time vs. goal time in mind, Medium minimizes the "tool time" needed to carry out what you want to accomplish in the platform (layout, admin, etc.) by setting everything up for you — so that your focus goes straight to "goal time," which is creating great content that engages your audience. 🥅
Your work is autosaved every few seconds so you never have to worry about losing anything, the options for media input is easy and works amazingly (and if you can't find an image yourself, there's a searchable archive of royalty-free stock photos on hand) and you can easily tag topics and select a featured image before you publish.
Cool, right? 😎
---
Memberships, not advertisements
So, how exactly is Medium making money? 💵
A little over a year ago, Medium launched its paid membership program, which according to Williams, has improved growth at the company.
As he describes it,
"After a strong start (when people were really just subscribing because they believed in and wanted to support Medium's mission — 🙏), and a mediocre middle (when we were figuring it out), we're now seeing not only more subscribers, but higher-percentage gains every month this year (accelerating growth)."
He goes on to explain that the key factors driving this are the fact that they're putting great stories behind the metered paywall and they're helping people find great stories they care about.
And at $5/month, this membership fee makes Medium unlike pretty much every other digital media subscription business.
Although they have a "paywall" like many other media companies, the difference here is that they rely solely on these subscriptions rather than on advertisements. And they have a mix of original and not-original content.
They want to keep Medium a beautiful place. And to do that they need to keep ads out. 🙅‍
Medium currently employs zero writers on its staff, with no plans to hire any in the future. They do, however, have an editorial team that commissions writing by professionals — journalists, authors and thought leaders on a variety of topics. 🗣
And as they've found that many great writers and experts are already writing on Medium, they have the chance to elevate these voices and get their content the audience it deserves.
This enables Medium to constantly have a stream of quality content that people want to read — and when you think about it that way, asking a small monthly fee for this feels like a steal.
Some writers have even called it the "best financial deal in the history of media."
Quite the bold statement — let us know if you agree or disagree in the comments! 🤷‍
Williams himself probably sums it up best, though:
"There is — and probably always will be — a surplus of free content. But that's like saying there's a surplus of free food in the dumpster behind the alley. Some of it may be perfectly good, but most of us would rather pay for something more reliable and convenient if we're able. And many people will pay a lot for something superior."
---
We hope you liked this post. If you did, spread the word!
For more hot stuff on startups, growth marketing and sales: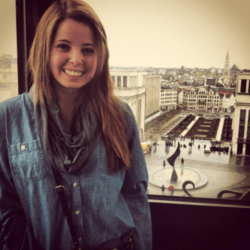 I'm a fintech-turned-SaaS marketing expert who is passionate about design, automation and all things digital.
View my full profile here
.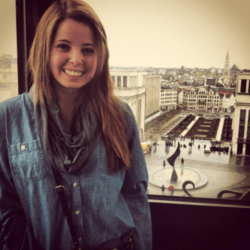 Latest posts by Ali Colwell
(see all)