7 of the coolest companies we met at TNW Conference
TNW Conference 2018, hosted in Amsterdam, was an impressive gathering of companies, both larger corporations and those in the startup phase.
Salesflare had the exciting opportunity to explore the expo hall and see the best of what the tech world has to offer.
We met with several companies who all had brilliant solutions and products — which meant tons of interesting chats.
This probably stems from the fact that TNW is easily the best conference we know of for strolling along booths and meeting other startups. 🤝
With that said, here are seven companies that really stood out for us!
---
Hate having a wallet full of expense notes?
Declaree is automating the expensing process for companies. Employees can directly add expenses and throw away the original receipts. Expenses are locally stored and are synchronized as soon as there is an internet connection.
When an expense is approved or not approved, the status of the expense is visible in the app. This way your employees are always up to date with their expense reports. 💰
Based in Rotterdam, The Netherlands, Declaree has 14 employees and has more than 48,000 customers across 77 countries. 🇳🇱
---
Facebook Lookalike Audiences are powerful, but they're only in Facebook, based on Facebook data.
Match2One is a programmatic advertising tool that helps you target people that are likely to become customers through their self-learning algorithms.
Using website tracking, historical visitor data and some math magic, their machine learning engine "Quantum Stream" predicts which people are more likely to buy your product or service and then shows your ad to them.
Match2One is based in Stockholm with offices in Kiev, London and Sydney. 🇸🇪
---
One-on-one meetings tend to focus on what's happened in the last few days and end up missing out on important ways to improve motivation.
Motivii is building the next generation of tools that help employees, managers and their organizations interact. The company believes that by getting this right they can further improve motivation, engagement and ultimately productivity. 😃
They replace inefficient manual processes with smart, regular updates from your team and scan rich data on how teams feel at work over time to understand how key processes can be improved.
Motivii is based in London and raised £1.1m in seed funding last summer. 🇬🇧
---
You know how traditional learning is boring and requires you to sit behind a laptop for a long time?
Knowingo is the simple solution that helps employees master the knowledge they need to do their job well. ✅
The company delivers learning to your employees via a mobile app, which plays like a trivia game.
The game is designed to make your content more engaging through gamification principles such as points, daily challenges and rewards. Knowledge is offered in small, easily digestible bites and tailored exactly to the users' needs.
The company is based in Breda, The Netherlands, and recently raised € 2 million in funding for international growth. 🇳🇱
---
Does your company have an exhausting content collaboration process?
Story Chief is a cloud-based content marketing solution that helps marketers and editorial teams collaborate on content with one-click, multi-channel distribution. 👩‍💻👨‍💻
In a nutshell, Story Chief helps you centralize your communication strategy, streamline your content flows and maximize your efficiency.
Story Chief is based in Ghent, Belgium. 🇧🇪
---
Find yourself moving data from one system to the other to organize targeted marketing campaigns?
Squeezely is for putting all of your customer data in one place. With audience and campaign builder tools as well as comprehensive analytics, it's a great tool for connecting all of your channels, unifying the data and creating personalized journeys of your customers.
Squeezely is based in The Hague, The Netherlands. 🇳🇱
---
What's a tech conference without a mention of cryptocurrency? 🤔
Would you like to get some Bitcoin, but find all the different marketplaces too complicated?
Luno makes it safe and easy to buy, store and learn about digital currencies like Bitcoin and Ethereum. 🔒
The platform helps newbies learn all about cryptocurrencies and they have several resources on their website to further promote the use of Bitcoin and Ethereum. They even have a handy digital currency glossary.
Luno is headquartered in London with operations worldwide. 🌍
---
Thank you to everyone we had the chance to meet at TNW — hopefully we'll see you next year! 🗓
---
We hope you liked this post. If you did, spread the word!
For more hot stuff on startups, growth marketing and sales: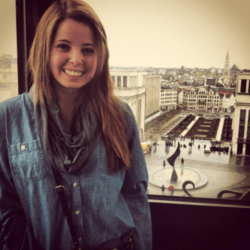 I'm a fintech-turned-SaaS marketing expert who is passionate about design, automation and all things digital.
View my full profile here
.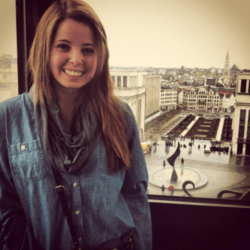 Latest posts by Ali Colwell
(see all)