Power up your pipeline
With bulk actions & closer integrations ⚙️

Will we ever stop making Salesflare more powerful? No, we won't. 😎
This product update adds even more automation and ease of use to Salesflare, so that you can get even more out of your favorite CRM.
Want to see what's new? Just keep reading. 👇
We're pretty sure you'll love it 😍
---
Manage contacts & accounts in bulk
For all these times you want a quicker way to apply changes to a series of contacts or accounts: we got you covered 👊
You can now:
Bulk edit contacts & accounts: adding and removing tags, changing custom fields, … it's all possible!
Bulk delete contacts & accounts: cleaning up is now 10x easier
Bulk add & remove contacts to accounts
Just click on the avatars to enable bulk mode, then hit the checkboxes! ☑️
Wish you'd have that on tasks & opportunities as well? Say no more, it's coming soon 😉
---
Zapier integration went public 🚀
Are you loving Salesflare's Zapier integration? It got even better!
We've worked with the Zapier team to make it more understandable and more powerful… and to go public with our integration with 1000+ apps! 👏
Not using Zapier yet? Here's how you get started: https://zapier.com/help/salesflare/
For those who are avid users of the integration, you'll notice that you can now:
Find and create accounts and contacts: that means you can for instance search for an account and create it if it doesn't exist yet — no more dupes! ✨
Trigger on inactivity tasks: want to create a reminder in your calendar or personal to do app when an account becomes inactive too long? This is your savior. 😇
To make things even easier, we're currently working on Zapier templates, so you can just click and enable the most common integrations. We'll keep you posted. 👈
---
A series of improvements and bug fixes
We improved the performance here and there, fixed the bugs you reported, tweaked some app flows, and much more.
We've also introduced a Support Hero system. 🕵 Every day one developer is on standby to help out with technical issues and fix urgent ones, so that technical turnaround is even quicker and more on point.
As always, keep the feedback coming — we thrive on it!
---
Coming up next… 🥁
Automated emails: advanced filters & public launch
Bulk edit & delete actions: on tasks & opportunities
A renewed and more powerful email back-end
Full GDPR compliance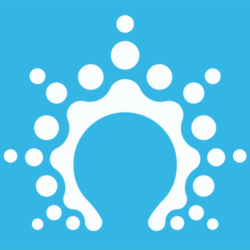 We're the team at
Salesflare
, the simply powerful CRM for small businesses. We love helping small businesses grow with helpful content and a beautiful product. Thank you for reading our blog!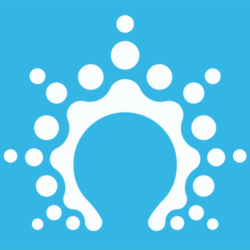 Latest posts by Salesflare
(see all)