Build Email Workflows and Segments
Automate your emails and your overviews
Being successful in sales is not just about having mad closing skills. It's as much about building a great sales system that will bring you repeatable results.
You build your sales process, set up your pipeline, define sales quotas and then start streamlining it all to maximize your conversion rate.
And then you automate as much of the routine parts of your process away, so you can liberate yourself from the robotic work and maximize the quality time you can spend with your steady stream of prospects and customers.
Today, we're introducing two big new changes to Salesflare that will help you build an even stronger and even more automated sales system.
You won't be disappointed 😁
---
Send email flows from your CRM 💌
We're launching Email Workflows on Product Hunt today. If you have a Product Hunt account, give us some support here. Thank you!! 😍 https://www.producthunt.com/posts/email-workflows-by-salesflare
Would you like to…
Triple your reply rate and save time by automatically following-up?
Automatically build engagement with your sign-ups?
Revive your client base or old prospects?
Successfully onboard your new customers?
Do this all without leaving your CRM?
Whether you're thinking of sending email sequences, mass emails, drip emails, onboarding flows, … all of that is now possible from right within Salesflare. 😁
That's right… We're launching our most requested feature of all time: Email Workflows!
Email Workflows comes as a big upgrade to Campaigns (bye Campaigns 👋), which only allowed you to send one-step email campaigns to your contacts.
Here's some of the coolest features we're launching Email Workflows with:
Send email workflows from any mailbox connected to Salesflare: your Gmail, Office 365, Outlook.com, or any other email inbox
Automatically trigger email workflows based on any data available in Salesflare: send emails when opportunities move stages, tags are added, conversations with companies go inactive, …
Choose until when your emails should send: when you receive an email reply, when they open your email or when they click on a link in your email (or just keep sending emails no matter what they do, like for onboarding flows)
Send different follow-up emails based on their interactions: you can for instance send a different email when they click a link in your email vs. when they don't
Personalize everything by going beyond the first name and company name: any contact or company field in Salesflare can be used in the email message
Plus you can schedule email workflows, attach files to emails, use email templates, send emails as a reply to the previous one, …
And last but not least: do it all straight from Salesflare! (no .csv files involved)
Ready to get started?
Here's some YouTube videos for you to see it all in live action: 🎞️
If you built a cool email workflow, let us know. We'll be glad to share it on social media!
Note: in the next few months, we'll move multi-step Email Workflows to a higher plan of Salesflare (probably at $/€ 49-55 for annual vs. monthly plans), but for now these are included in the normal license of $/€ 30-35 per user per month.
One-step Email Workflows (formerly "Campaigns") will remain available in the current plan like before. And any live multi-step workflows will remain live.
What's more: as an existing customer you will receive a big discount on this higher plan for a while when it launches. And if you aren't a customer yet, sign up asap to lock in this discount!
---
Save your filters and build segments 👀
Do you regularly find yourself working on specific segments of your prospects or customer base? And building these filters over and over?
From now on you can save what you built… as we're introducing saved filters!
Want some inspiration with regards to what filtered segments you could build?
You can for instance make segments of:
Companies who are currently a customer by filtering the accounts by opportunity stage "Won"
Opportunities you haven't followed up in a week by filtering the opportunities by an "account last interaction" of more than 7 days ago
Contacts of a certain type (prospects, suppliers, partners, investors, …) by filtering the contacts by the respective opportunity pipeline
If you can imagine it, you can build it!
---
Many more improvements and bug fixes
We fixed the bugs you reported, upped the performance in some places, tweaked some app flows, and much more. As always, keep the feedback coming through the live chat — we thrive on it! 😍
---
Coming up next… 🥁
A permissions system 🔐
The possibility to merge accounts 🔀
---
Want to get a quick overview of the top new Salesflare features we brought to you last year?
We put it all together for you in this overview. 🤩
---
Ready to power up your sales? Give Salesflare a try.
We're an easy-to-use sales CRM for small B2B companies that's chock-full of automation and always up to date!
We hope you liked this feature update. If you did, follow us on social media!
👉 You can follow @salesflare on Twitter, Facebook and LinkedIn.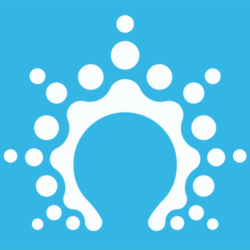 We're the team at
Salesflare
, the simply powerful CRM for small businesses. We love helping small businesses grow with helpful content and a beautiful product. Thank you for reading our blog!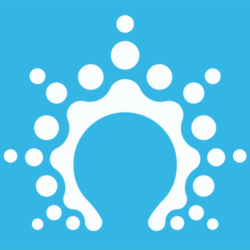 Latest posts by Salesflare
(see all)