---
Go full Sherlock on your prospect's websites with Datanyze's Chrome Extension 🕵️.
This thing will tell you the exact software stack a company is using, from just its website.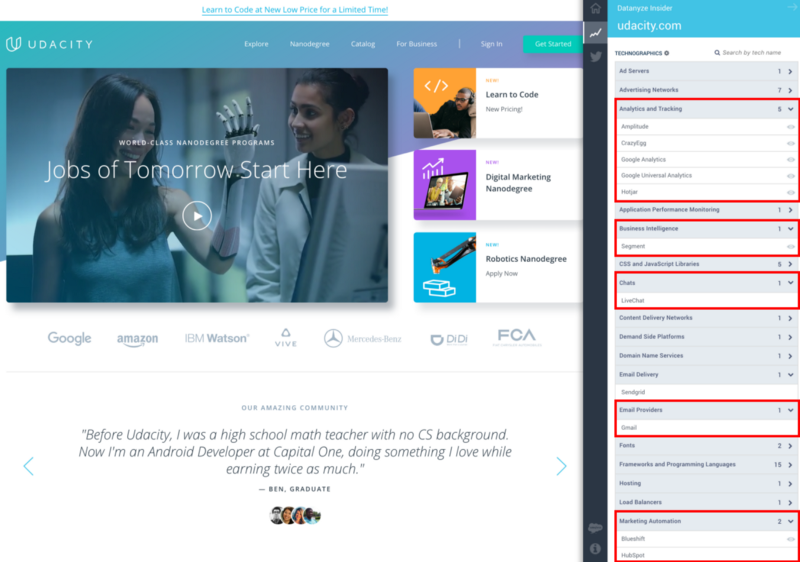 With one click I can see that our unicorn customer Udacity has its email running on Gmail, uses Hotjar, CrazyEgg and Google Analytics insights on its website visitors and relies on LiveChat for instant customer support.
You can use Datanyze's Insider extension for free. A full subscription is a little more pricey, but also a lot more powerful.
---
Raise your hand if you've ever used LinkedIn to look up your prospects' information. 🙋‍♀️
And who hasn't? If you're working in sales or marketing it is pretty much inevitable.
This extension makes finding prospect emails on LinkedIn a breeze 💨. It keeps your pipeline full allowing you to hand-pick the contacts one by one or source emails in bulk directly from LinkedIn Sales Navigator.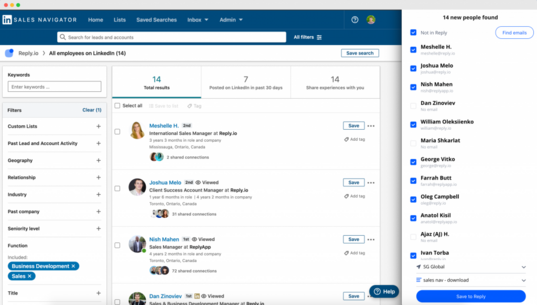 And the best part is that you get an unlimited number of email searches for free – no extra costs or limitations.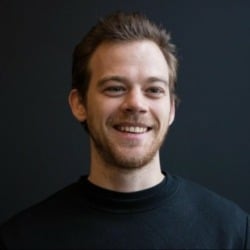 I'm the former growth strategist for
Salesflare
— the simply powerful CRM for small businesses. Growth and automation are my jam.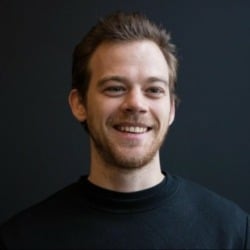 Latest posts by Gilles DC
(see all)