Stay on top of things
Keep track of your customers more easily
The best sales people are those who manage to stay on top of everything, even if they're managing a huge pipeline (or a huge enterprise sale).
If it sometimes feels a bit hard to keep track of all the details 😓, well, that's what Salesflare's here to help with. 😃
Our goal is to help you track as much as possible in an automated way, so you don't have to do this all manually. Because if you end up not doing it, you might lose crucial information.
The three new features for this month are about staying on top of things… and about filtering through that treasure trove of customer data more easily.
Here's what's new! 👇
---
Filter your account timelines
Want to see only the notes in the timeline? Or the meetings?
The times of endless scrolling are over. 🎉
A nifty, little filter icon at the top right of every account timeline now allows you to filter this timeline by type of interaction: emails, internal notes, meetings, phone calls, link clicks, website visits, team updates, …
Try it out! 😁
Track email bounces & unsubscribes
Want to see exactly when emails bounce or get unsubscribes?
Head over to your campaign's details and click on the "Failed" tab! ⚠
The counting of unsubscribes and bounces will start from today. 👈
Get automated tasks to enter meeting notes
Often forget to add notes after the meeting ends? Missing the notification reminders too?
No worries. 👊
From now on Salesflare shows an automatically suggested task as well! That way your notes will always be neatly saved.
The tasks are automatically completed when you actually add the notes. 🤖
Many more improvements and bug fixes
We fixed the bugs you reported, upped the performance significantly in some places, tweaked some app flows, and much more. As always, keep the feedback coming through the live chat — we thrive on it! 😍
---
Coming up next… 🥁
Email workflows 😲 (it's a huge feature, so it might take a bit longer)
Integrate with other apps using Integromat ⚙
Send test emails 📨
---
Ready to power up your sales? Give Salesflare a try. We're an easy-to-use sales CRM for small B2B companies that's chock-full of automation and always up to date!
We hope you liked this feature update. If you did, follow us on social media!
👉 You can follow @salesflare on Twitter, Facebook and LinkedIn.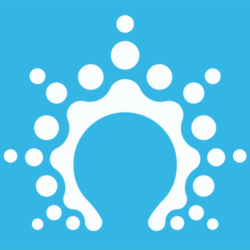 We're the team at
Salesflare
, the simply powerful CRM for small businesses. We love helping small businesses grow with helpful content and a beautiful product. Thank you for reading our blog!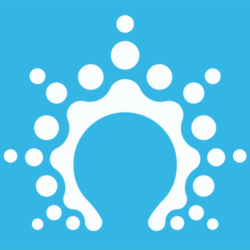 Latest posts by Salesflare
(see all)