Scale Your Team
With permissions & two new pricing plans
Looking to scale your business to record heights in 2021 ?
Then we have good news: Salesflare is ready to scale with you.
We're launching a whole new permission system that keeps you in control of what your team has access to, plus two new pricing plans with extra services for larger teams.
Let's discover what's new 😃
---
Control your team's access to data & pipelines 🛡️
Is your team growing? Do you want to gain some more control on who can see and edit what? And who can access which pipelines?
Salesflare just got a brand new permission system! 🎉
Accessible in Salesflare's Settings > Set Permissions, everyone can now see what roles are available for the users on your team.
By default, everyone has access to everything. Additionally, admins and managers have some extra built-in permissions, while viewers can only view things.
Admins can now start restricting specific user roles' access to specific scopes of data. They can also restrict specific user groups to specific pipelines. This is all available upon upgrading to our Pro or Enterprise plan – more on that below!
In Settings > Manage your team, admins can now assign their colleagues the right roles.
While before there were just two levels, "Admin" and "Team member", the user role options now also includes a "Manager" and "Viewer" role. (Again, to find out what these roles mean, read up on this in Settings > Set permissions.)
You can also group your users in user groups (create user groups by clicking the plus button) and then define which one has access to which pipelines.
This access to pipelines for user groups can be set in Settings > Set Permissions.
As an admin or manager, you can also define this in Settings > Manage your team when editing user groups, or in Settings > Configure pipelines when editing pipelines.
Even though it all looks simple, this new permission system has an impact all across Salesflare. If you still see anything that could be improved, ping us on the chat on our homepage. We're looking forward to hearing your feedback! 😃
---
Two new pricing plans that scale with you 📈
Since our humble beginnings in 2014, Salesflare has always come with one simple pricing plan containing all functionality.
As Salesflare has grown over the past few years, we've attracted customers with increasing team sizes with different needs (like permissions) which we don't want the smaller teams to pay for as well.
Additionally, with multi-step email workflows, we have launched functionality that effectively replaces other software products for sending email sequences at scale.
As announced in April already, we have therefore decided to launch two new plans.
A Pro plan (at $49 on the annual plan and $55 on the monthly plan), including:
Multi-step email workflows (one-step email workflows stay on the original Growth plan)
A brand new permission system (explained above)
The ability to build custom dashboards (coming early 2021)
Note that existing customers can keep using the multi-step email workflows they've built. It's only for newly created workflows that upgrading is required.
An Enterprise plan (at $99 on the annual plan), including:
Custom training
Data migration done for you
Dedicated account manager
These two brand new plans make sure that Salesflare keeps scaling with the needs of your team. Plus if all goes well, it should give us the possibility to invest even more quickly in the development of the product!
---
Many more improvements and bug fixes
We fixed the bugs you reported, upped the performance in some places, tweaked some app flows, and much more. As always, keep the feedback coming through the live chat on our homepage— we thrive on it! 😍
---
Coming up next… 🥁
The ability to build custom dashboards 📈
A series of upgrades to email workflows 💌
---
Ready to power up your sales? Give Salesflare a try.
We're an easy-to-use sales CRM for small B2B companies that's chock-full of automation and always up to date!
We hope you liked this feature update. If you did, follow us on social media!
👉 You can follow @salesflare on Twitter, Facebook and LinkedIn.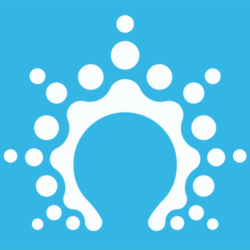 We're the team at
Salesflare
, the simply powerful CRM for small businesses. We love helping small businesses grow with helpful content and a beautiful product. Thank you for reading our blog!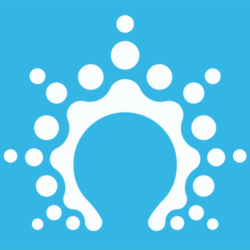 Latest posts by Salesflare
(see all)