Upgrade your Email Workflows
Automate, duplicate, remove-ate 😏
Want to take a step up with your email automation?
Then you'll like this Salesflare update 😍
We're happy to present 3 popular power-ups to the email workflows.
---
Automate beyond the email workflow in Zapier
Want to build a longer or more powerful flow? Maybe hook it up with automation in other software?
That's now possible with Salesflare's upgraded Zapier integration.
You can trigger automations when people:
Enter or exit a workflow, meeting or not meeting the goal
Open, click or reply to any email in the workflow
Open, click or reply to a specific email in the workflow
Or even when specific emails are sent or failed to be delivered
In Zapier, you'll find the possibilities listed in point 1 and 2 under the "New Workflow Event" trigger and the ones in 3 and 4 under the "New Workflow Step Event" trigger.
For example, you can update the stage of your opportunity when a related contact replies to your workflow 👇
Next to this, you can also use Salesflare to automatically remove people from an email workflow by using the "Remove Contact from Workflow" action. This could be for instance when they fill out a form or interact with you in some other way.
We've outlined some more possibilities in our how-to article. And you can head to Zapier to try it all out!
Enjoy your new automation powers 💪
---
Duplicate email workflows
Building lots of email workflows? Then this will come in handy!
You can now duplicate email workflows super fast. 👇
All details from your original workflow are perfectly copied. Just edit what's needed and click save.
---
Remove people from an email workflow
Note: this feature was planned to be part of this update, but we released it a while back already as many of you needed it quicker.
Do people respond to you through some other way? Or you just figure it's not a good idea to keep emailing them?
Then you can now remove people from any email workflow.
Just head to the workflow, head to a list of contacts who are involved in the workflow, and click the exit button.
---
Many more improvements and bug fixes
We fixed the bugs you reported, upped the performance in a few important places, tweaked some app flows, and much more. As always, keep the feedback coming through the live chat on our homepage — we thrive on it! 😍
---
Coming up next… 🥁
Linking contacts to accounts while editing a contact 👥
A handy LinkedIn sidebar 😎
---
Ready to power up your sales? Give Salesflare a try.
We're an easy-to-use sales CRM for small B2B companies that's chock-full of automation and always up to date!
We hope you liked this feature update. If you did, follow us on social media!
👉 You can follow @salesflare on Twitter, Facebook and LinkedIn.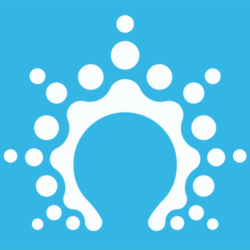 We're the team at
Salesflare
, the simply powerful CRM for small businesses. We love helping small businesses grow with helpful content and a beautiful product. Thank you for reading our blog!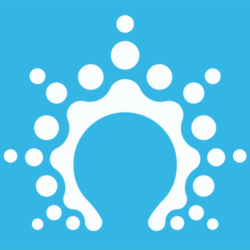 Latest posts by Salesflare
(see all)