The top 100 early-stage venture capital investors in Europe in 2023
---
There you have it, 100+ of the top early-stage venture capital investors in Europe. 🎉
If you're looking for the right venture capital investor, talking to 10 VCs probably won't be enough.
Look around the internet and you will find that even super successful companies like Google had to pitch 10s and often even 100s of investors before finding the right one, that both believed in their story and provided the sort of collaboration they were after.
Following up a large series of funds at once is hard and without proper organization you'll probably drop the ball multiple times, missing out on a lot of good investment opportunities.
If you're looking to organize yourself properly, you can start from a sheet, or you can make life easier on yourself and get software that's built for follow-up and tracking like Salesflare.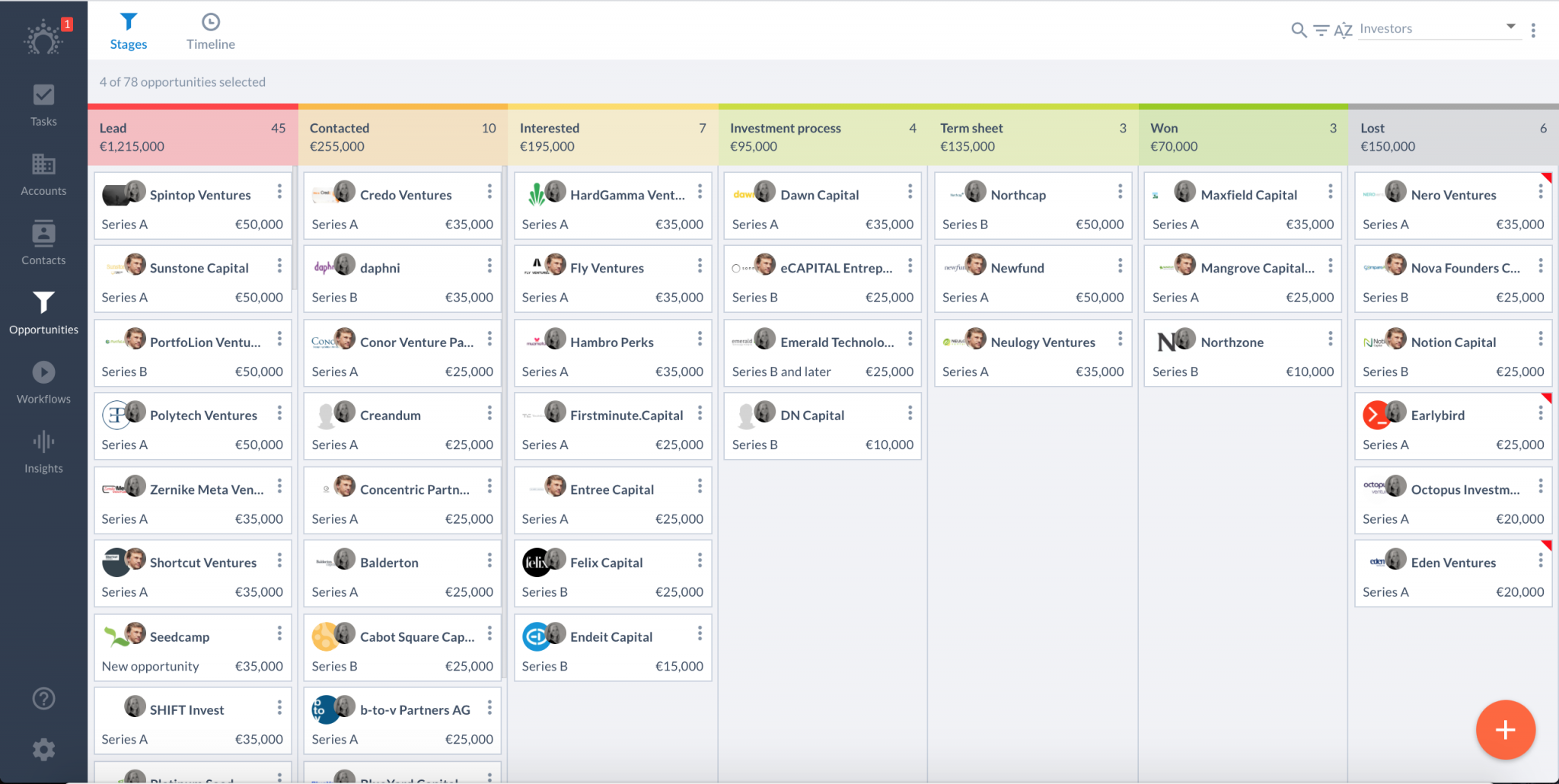 It will help you follow up with investors in a few essential ways:
You will have an overview of which investors are in which stage of your investor pipeline, so you know exactly where you're at.

You'll be able to track whether investors open your emails, whether you click to your pitch deck (just put it behind a link) and check out your website. Super handy to know whether that hot shot investor you're aiming at is interested!

Want to send them a personal email with updates at scale? Salesflare has email workflows built in that allow you to send a personal email from your mailbox to a list of people, or even to send multiple emails until they reply or until they click a link.

Don't want to automate it that far? You can also use email templates to make your follow-up more productive. You can use these templates both in Gmail and in Salesflare itself.

Salesflare sends automated reminders too if you forget to follow up, or if you forget to answer an email.

…
There's much more, but instead of me pitching all the benefits, you can also see them for yourself by giving Salesflare a try! It's set up in minutes and you'll be on your way to professionally approaching investors and securing funding.
And, hey, following up investors is not the only thing you can organize in Salesflare. You can obviously also follow up customers, partnerships, resellers, … It's all a sales process in some way!
By the way, if you're in a pre-seed stage, you can always contact us on the chat on our homepage or by email to inquire about our early-stage program. That way you can get started without breaking the bank! Ping us for the details on how to apply.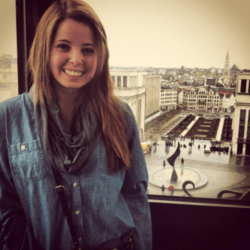 I'm a fintech-turned-SaaS marketing expert who is passionate about design, automation and all things digital.
View my full profile here
.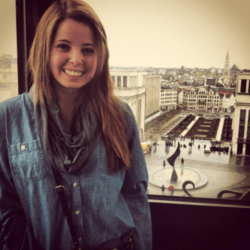 Latest posts by Ali Colwell
(see all)