Sell like a pro
An upgrade for your sales process
Want to sell more and more easily, while building better human relationships?
Then you're in the right place. 👊
We continuously listen to our thousands of customers to understand what they are missing to sell like the ultimate sales pro.
We map an enormous series of bigger and smaller upgrades we can bring to your sales process. We meticulously keep track of how many times every possible improvement is asked for, why exactly, and how each aligns with our product strategy.
Most of the smaller ones are never being advertised (we personally let you know though if you asked!), while the bigger ones are featured on our blog. And that is – you've probably guessed – what this blog post is all about.
Without further ado, here's the 3 biggest improvements we managed to bring you this month. 👇
---
Use your email signatures in Salesflare
Two months ago we made it possible to send emails straight from Salesflare. Many of you loved it and immediately wanted to use your email signature right in there too.
We've made it possible! 🎉
To make things even easier for you, we've automatically imported your Gmail signature (if you're using Gmail) straight through their API.
You can also use a different email signature per email address.
Happy emailing! 👏
Know how many contacts, tasks, … you have
Wondering how many contacts you've added? Or the amount of tasks you have outstanding?
You can now see it at a glance at the top of each list. 👀
It also shows you how many results match your filters, searches or are bulk selected. Try it out! 😍
Use tables, alignment and more in emails
Many of you asked for more email possibilities:
In short, prettier emails with more controls.
The new and improved email editor has arrived 😲
Show off your email creations in the comments!
Many more improvements and bug fixes
We fixed the bugs you reported, upped the performance in one place, tweaked some app flows, and much more. As always, keep the feedback coming through the live chat — we thrive on it!
Here's two notable improvements we made:
A clearer way to map data to Salesflare fields when importing
More understandable error messages
Coming up next… 🥁
Filter your account timelines by types of interactions 🔬
Keep an automatic eye on unsubscribes & bounces 👀
Get automated tasks to remind you of adding meeting notes 🗓
---
Ready to power up your sales? Give Salesflare a try. We're an easy-to-use sales CRM for small B2B companies that's chock-full of automation and always up to date!
We hope you liked this feature update. If you did, follow us on social media!
👉 You can follow @salesflare on Twitter, Facebook and LinkedIn.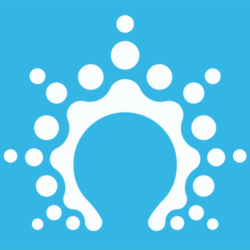 We're the team at
Salesflare
, the simply powerful CRM for small businesses. We love helping small businesses grow with helpful content and a beautiful product. Thank you for reading our blog!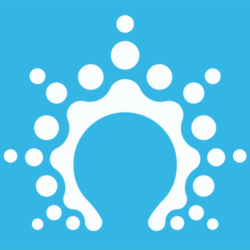 Latest posts by Salesflare
(see all)