Sell as one team
Easily work together on customers
When emails, meetings, calls, notes, … with customers are buried in every team member's inbox, calendar, phone, notebook, … separately, it's very hard to address customers as one team.
Traditional CRMs never manage to solve this, as they require everyone to manually log all that data in the CRM. Which doesn't happen.
Salesflare instead synchronizes customer data automatically, so it becomes effortless to stay up to date about what's going on with customers.
From today, you can open up that information across all accounts automatically. It becomes easier to share longer internal notes with your team. And you can test your email campaigns more easily by sending it to yourself and/or colleagues.
Here we go 👇
---
Add your colleagues to all accounts automatically
Would you like to share all account timelines with your full team, without needing to add them to each account separately (or without using bulk actions now and then)?
It's now as easy as flipping the switch. 🖱️
Write better multi-line notes
If you often write longer notes with multiple lines, then you're going to like this.
The internal note box at the bottom of the account timeline now:
Automatically expands to multiple lines
Supports ENTER and SHIFT+ENTER for new lines, v.s. CTRL+ENTER (Windows) or CMD+ENTER (Mac OS) to send
Easily allows you to create multi-line notes on mobile phone
Send test emails for your campaigns
Instead of just hitting "Preview", would you like to see how your campaign looks when it hits your inbox? 🧐
Just "Send test" 👇
Test emails can be sent to yourself and to your colleagues using Salesflare.
You can decide whether to use sample contact data to fill the merge fields or not. If you don't, it will use the fallback options for these merge fields.
Many more improvements and bug fixes
We fixed the bugs you reported, upped the performance in some places, tweaked some app flows, and much more. As always, keep the feedback coming through the live chat — we thrive on it! 😍
Coming up next… 🥁
Email workflows 😲 (it's a huge feature, so it might take a bit longer)
Integrate with other apps using Integromat ⚙️
Improvements to our Zapier integration: update entities and more! ✨
---
Ready to power up your sales? Give Salesflare a try. We're an easy-to-use sales CRM for small B2B companies that's chock-full of automation and always up to date!
We hope you liked this feature update. If you did, follow us on social media!
👉 You can follow @salesflare on Twitter, Facebook and LinkedIn.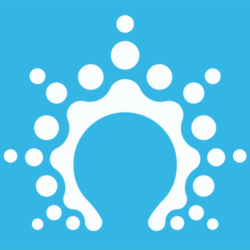 We're the team at
Salesflare
, the simply powerful CRM for small businesses. We love helping small businesses grow with helpful content and a beautiful product. Thank you for reading our blog!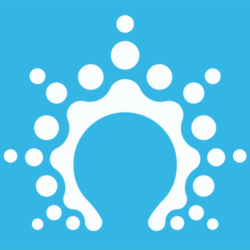 Latest posts by Salesflare
(see all)