Integrate everything
Hook up your sales stack & automate it all
Imagine a world in which you can use the very best software tool for each job. Hook each of them up easily and the way you like it. And make them work for you as one.
Stop imagining, it's real. 🤩
Our latest product update features a series of big upgrades and additions that will make integrating Salesflare in your sales stack even easier and more powerful.
Ready to give your productivity an extra boost?
---
A big upgrade for our Zapier integration
Wish you could update things (not just create them) in Salesflare with Zapier? Or… make use of custom fields? Or… merge accounts if they already exist?
That and much more is included in our latest Zapier upgrade. 🤯
Just head to Zapier to start using the new version of the integration.
If you've asked us previously for one of these updates via chat or support email, we'll update you personally as always. 👊
Note: updates to fields with options (like custom fields with dropdowns, autocompletes, and tags) are not supported yet. Still, most other types of custom fields (text, long text, number, URL, date, checkbox, tri-state checkbox) can be updated now.
Integrate everything using Integromat
If you want to try an alternative to Zapier, we present you with our newest integration to rule many integrations: Integromat.
Pros of Integromat are its nice drag-and-drop flow diagrams, its easy branching, and its advanced controls.
Some things require a bit of technical knowledge or some time to figure it out.
We'd therefore say it's a powerful tool for power users. 💪
Filter your timelines by contact
Want to see the touchpoints with one or a few contacts only?
Next to filtering to see only interactions of a certain type (like email, call, website visit, …), you can now also filter by contact(s).
It's behind the same filter button at the top right of the timeline. 👇
Many more improvements and bug fixes
We fixed the bugs you reported, upped the performance in some places, tweaked some app flows, and much more. As always, keep the feedback coming through the live chat — we thrive on it! 😍
---
Coming up next… 🥁
Email templates 💌
Upgraded automation behind suggested email tasks ⚙️
A series of new features in our Outlook plugin 🙌
Email workflows 😲 (it's a huge feature, so it might take a bit longer)
---
Ready to power up your sales? Give Salesflare a try. We're an easy-to-use sales CRM for small B2B companies that's chock-full of automation and always up to date!
We hope you liked this feature update. If you did, follow us on social media!
👉 You can follow @salesflare on Twitter, Facebook and LinkedIn.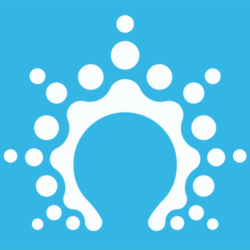 We're the team at
Salesflare
, the simply powerful CRM for small businesses. We love helping small businesses grow with helpful content and a beautiful product. Thank you for reading our blog!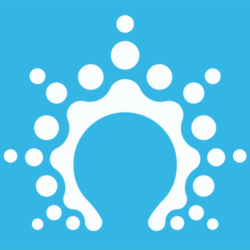 Latest posts by Salesflare
(see all)