6 free tools that will save you tons of time
I get it: we're all busy.
But thanks to the internet, there are virtually unlimited ways to save time and be more productive. 🙏
It's even better when these tools are free.
With that said, check out our suggestions for your arsenal to save yourself time and some sanity!
---
Notion
I should already put a disclaimer here: I'm not getting paid to say anything about Notion.
Why do I bring this up?
Because I love this tool so much that I tell anyone who will listen how amazing it is.
And even some of my colleagues are convinced I'm an undercover Notion promoter. 😂
With that said, you should be using Notion. It's the all-in-one workspace tool of your dreams. ✨
You can create wikis, to-do lists, spreadsheets, knowledge bases and so much more in this single product.
While it's similar to Airtable, it's definitely about personal preference. Plus, it seems like Notion gives you a bit more usability in their free version than Airtable does.
One of my favorite aspects of Notion is that it can organize just about anything. Because of this, I use it both for work and for my personal life.
I've created wish lists, meal plans, vacation logistics and just about every random idea that pops into my head within Notion. 💭
The beauty is that by having everything in one place, you save so much time just by not having to go looking for things anymore or by asking someone for a certain document — you can just put things in Notion.
There's a desktop app and mobile app available — I personally much prefer the desktop version — so be sure to check it out!
---
Grammarly
If you spend your days writing copy or emails, then Grammarly is your new best friend. ✍
Grammarly is a tool that makes sure everything you type is clear, effective and mistake-free.
By having a real-time grammar and spelling checker, you can ensure that your emails, tweets, Slack messages and more are as perfect as possible.
The days of needing to painstakingly check your writing are gone — though, if you're like me, you might check over everything anyway. 😅
When Grammarly spots a mistake, it simply suggests a correction — you just click on the suggestion and it will fill it in for you.
No more typos or accidental change in verb tense in the middle of a sentence!
My only gripe with Grammarly: it's very pro-Oxford comma…while I am very anti-Oxford comma.
You win some, you lose some. 🤷‍
In any case, Grammarly has a handy Chrome extension — get started here.
---
Should Have Been an Email
OK, so this one is a bit cheeky on my part.
Someone (read: some genius) created a tool that allows you to send anonymous emails to meeting organizers to tell them that someone thinks their meeting should have just been an email.
As they claim in their email message, they are, "Working on saving valuable employee time, one meeting at a time."
How many of us over the years have been stuck in meetings that were aimless and/or could have just been an email? 🙋‍
Basically, it's the passive-aggressive office politics tool you've always wanted…or is that just me?
Learn how to set it up here.
---
Appear.in
Appear.in helps you drop into a video conversation with someone without needing to deal with dial-in codes, usernames and all of the other obnoxious things that come with video conference systems these days.
Need to chat with someone face-to-face? Simply send them your customized URL, then they click and automatically join. 📹
It's honestly one of the easiest video chat programs I've used — especially when working remotely.
No need to sign up for an account, no need to download software.
Just straightforward video chatting.
You can even have video conversations with up to 4 people at once with a free account. 👫👫
It's an ideal tool for teams who are remote or distributed — or just for those who need to have a quick chat with someone.
Stay productive with effortless video collaboration — create your personal Appear.in link here. 👍
---
Splitwise
Splitwise takes the trouble out of sharing expenses — with friends, with roommates, with anyone.
The app keeps a running total over time, so you can pay each other back in one big payment, instead of a bunch of small ones. 🤑
No more wasting time trying to calculate what everyone owes each other when you go to dinner with friends.
Salesflare even used it during our recent team trip to Mallorca. It made splitting costs insanely easy and worry-free for our entire week. 😍
---
The next big thing? (discontinued)
Salesflare is all about using automation to make life as easy as possible.
Leave the robot work for the robots, right? 🤖
That's why we're launching something big very, very soon — and it's free.
If you use Gmail, you'll definitely want to get your hands on this tool. 😉
Salesflare is excited to show you the possibilities of the automation revolution!
Bonus: If you invite three friends to join the waiting list after signing up, both you and your invited friends get guaranteed access on launch day.
Join our waitlist here (discontinued) to secure your spot — we're launching the tool on July 11. 🎉
---
We hope you liked this post. If you did, spread the word!
For more hot stuff on startups, growth marketing and sales: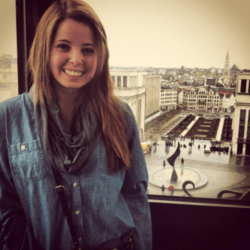 I'm a fintech-turned-SaaS marketing expert who is passionate about design, automation and all things digital.
View my full profile here
.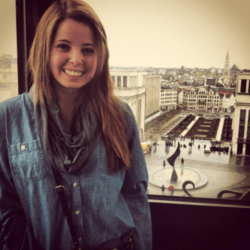 Latest posts by Ali Colwell
(see all)