The top 40 startup accelerators and incubators in North America in 2023
Joining a top accelerator or incubator might be a smart idea when your startup company is looking to take the next step in its growth.
From funding to mentorship to networking to swanky coworking spaces to educational resources, there are tons of great accelerators and incubators out there that are designed to build and grow successful startups. 🚀
But because there are so many out there, it can sometimes be an overwhelming process to really know which one is right for you.
That's why we've put together a list of the top startup accelerators and incubators in the United States and Canada! 💪
Unsurprisingly, many of these accelerators and incubators are based in places such as New York, Silicon Valley and Toronto, but we tried to branch out a bit.
You'll also notice places such as Austin, Cincinnati and Boulder on the list – because you don't necessarily need to be in a giant city to grow successfully or have great resources.
(Fun fact: Cincinnati is the global headquarters of many large corporations such as Procter & Gamble, E.W. Scripps Company and Macy's, Inc. They also have delicious chili. 😋)
To make it as easy to navigate as possible, rather than ranking them as the "best," because that's completely subjective in many ways, we've put this list in alphabetical order based on country first, then city.
See the cities below, and the corresponding numbers of accelerators and incubators that are within that city.*
Then, the accelerators within that city's section are also alphabetized — make sense?
Plus, great news: you can download a handy Google Sheet here, which includes every accelerator and incubator mentioned in this post for even faster navigation and sorting. ✨
Happy accelerating! 🤘
*Note: Bay Area accelerators and incubators (cities such as San Francisco, Palo Alto, Berkeley, Mountain View, etc.) are all listed under the "Silicon Valley/Bay Area" section
---
Canada
Québec City: 1, Toronto: 2-5, Vancouver: 6, Victoria: 7
United States
Across the country: 8, Austin: 9-10, Boston: 11, Boulder: 12, Chicago: 13-15, Cincinnati: 16, Los Angeles: 17-18, New York: 19-30, Pittsburgh: 31, Salt Lake City: 32, Seattle: 33, Silicon Valley: 34-40
---
Top Accelerators and Incubators in Canada
Québec City, Québec
Le Camp is a Québec-based incubator-accelerator that is dedicated to tech businesses growth and mentorship. They offer a diversity of services adapted to companies' development stages, from pre-startup to internationalization.
---
Toronto, Ontario
Creative Destruction Lab helps innovators transition from science projects to high-growth companies. Its focus is as a seed-stage program with the goal of helping companies go through the transition phase from pre-seed to seed-stage funding. Thalmic Labs, Nymi, Charge Spot and Pet Bot are some examples of the companies that CDL works with.
DMZ is a world-leading accelerator for tech startups in Canada. They help startups build great businesses by connecting them with customers, capital, experts and a community of entrepreneurs and influencers. They aim to create an environment where companies can focus on scaling their businesses. DMZ is ranked as the #1 university-based business incubator in the world by UBI Global. They have a strong commitment to helping high-growth tech startups scale, fostering a vibrant startup community and fueling innovation in Canada.
Extreme Accelerator is the most active Canadian pre-seed fund that invests, sponsors immigration and accelerates global startups. They are mainly looking for international startups relocating or expanding to Canada, with an aim to target a global or North American market. They also require demonstrated product-market fit through revenue and validations by accelerators or other parties.
Launch Academy is a tech incubator that provides the mentorship, resources, network and environment entrepreneurs need to launch, fund and grow their startups. Launch Academy offers three comprehensive programs, depending on a startup's needs and growth stage.
---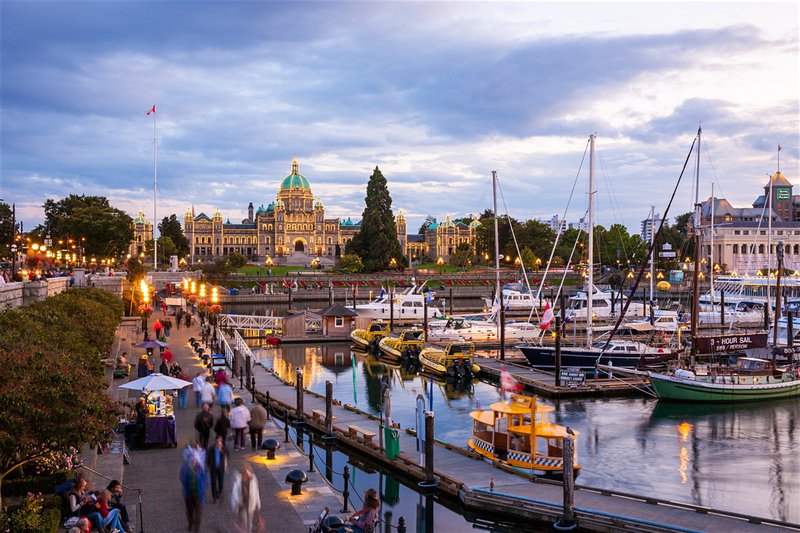 Victoria, British Columbia
Its mission is simple: to increase the number of successful technology companies that start and grow in the Greater Victoria area. With input and funding from its partners, Accelerate Tectoria provides a structured venture development service designed to guide, coach and grow ambitious early-stage technology entrepreneurs.
---
Top Accelerators and Incubators in the United States
Across the whole country
One of the largest accelerator programs in the game, Techstars chooses over 300 companies annually to join its three-month, mentorship-driven program. Techstars invests $120K in each startup and provides hands-on mentorship and access to the Techstars Network for life. Techstars hosts dozens of accelerator programs across different cities and industries.
---
Austin, Texas
Capital Factory's accelerator gives Texas startups a competitive advantage in attracting talent, advisors, investors and customers. Its focus is on helping startups raise funding and increase customer growth by providing coworking space, hosting credits, a Startup Evangelist to advocate for your startup and access to a mentor network of the top investors and entrepreneurs in Texas.
Tech Ranch equips entrepreneurs and ecosystems with insights, proven techniques, tools and processes that develop both the community and the entrepreneur. Tech Ranch has been recognized as a 2015 Top 3 Social Impact Incubator by UBI Global and 2015 & 2016 Top 20 US/Canada Accelerators by Gust's Global Report. Its programs have influenced more than 6,000​ ​entrepreneurs in 42+ countries with more than 750​ solutions deployed.
---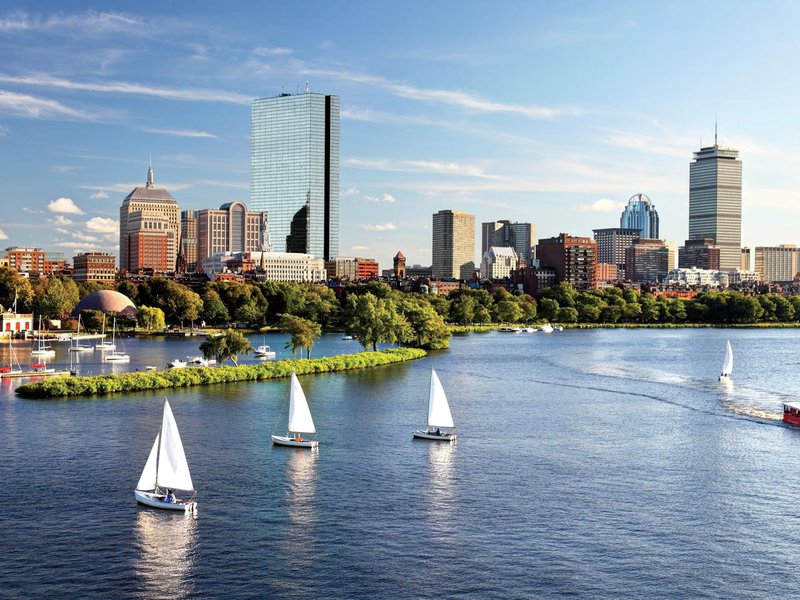 Boston, Massachusetts
Headquartered in the United States with locations in Boston, Israel, Mexico, Switzerland, Texas, and the UK, MassChallenge strengthens the global innovation ecosystem by accelerating high-potential startups across all industries, from anywhere in the world for zero equity taken.
---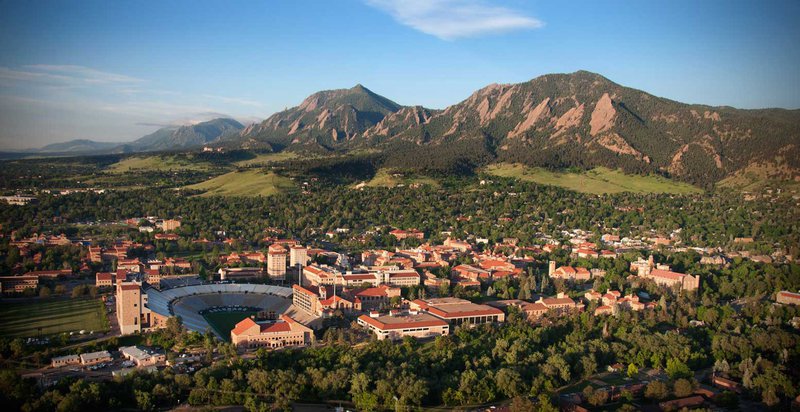 Boulder, Colorado
Specifically for women-led startups, MergeLane aims to support a diverse startup community through virtual mentoring, personal coaching and a curriculum targeting early-stage business issues and topics that specifically affect women leaders. The program takes place in Boulder, Colorado, but companies are only required to be there in person for part of the 12-week program. Some of the program can be completed virtually.
---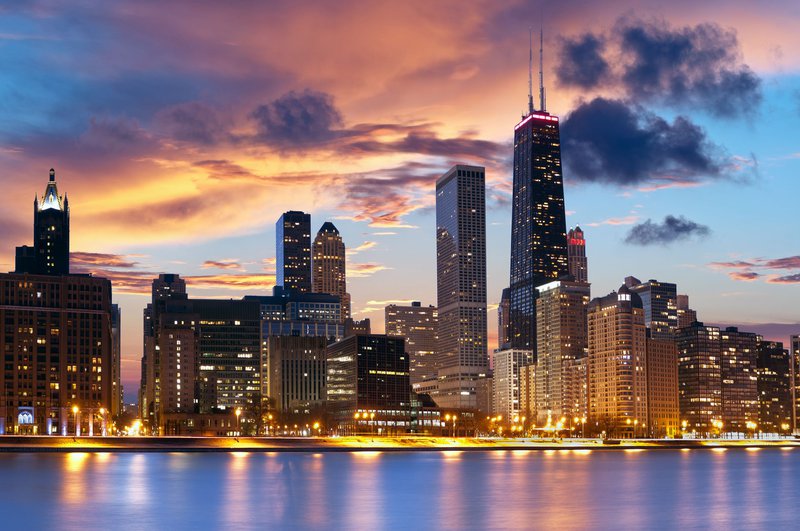 Chicago, Illinois
The recently launched Chicago Blockchain Center is an accelerator focused on, you guessed it, blockchain-enabled technologies. In collaboration with the State of Illinois, the Chicago Blockchain Center provides a platform for education, innovation and development with help from top Chicago companies and entrepreneurs.
Launched in 1996, the Edward L. Kaplan New Venture Challenge is recognized as one of the top-ranked accelerator programs in the US. Through the NVC, the Polsky Center of the University of Chicago has graduated more than 230 startup companies and created thousands of jobs for the economy. NVC startups have achieved more than $13 billion in mergers and exits, and include household names such as Grubhub, Braintree/Venmo and Simple Mills.
WiSTEM is a 12-week accelerator program that connects women to capital, community and technology resources. The program, co-created by 1871 and Ms. Tech, has found success since launching in 2015, helping over 50 women-founded companies who have raised almost $10 million in funding and have created hundreds of jobs. Funding from JPMorgan Chase has led to a recent expansion of the program, which is built around peer-to-peer learning, knowledge sharing and a fundraising strategy curriculum.
---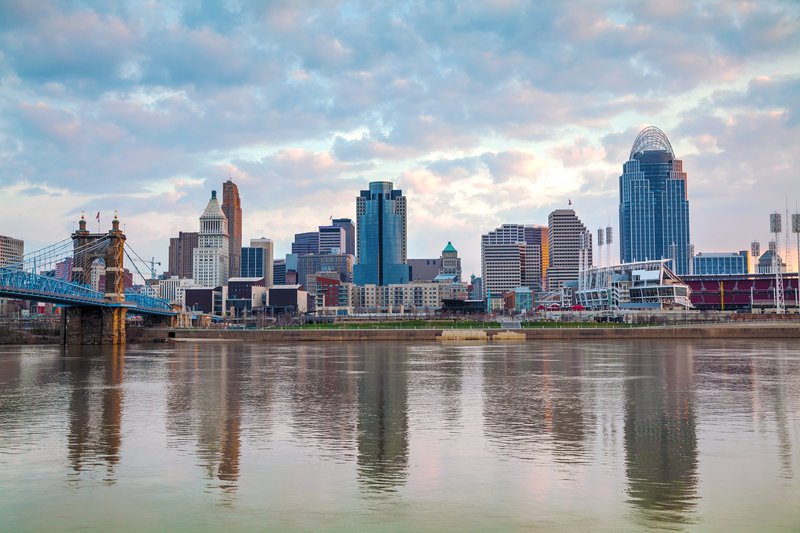 Cincinnati, Ohio
The Brandery is a nationally ranked accelerator that leverages the expertise of the Cincinnati region, namely with branding, marketing and design. In addition to an elite mentor network, startups are paired with world-class creative agencies and gain access to some of the biggest companies in the world, including Procter & Gamble and Kroger. The Brandery runs one 16-week accelerator program per year for five companies. The participating startups each receive $100K, a year of free office space and more than $200K in additional benefits.
---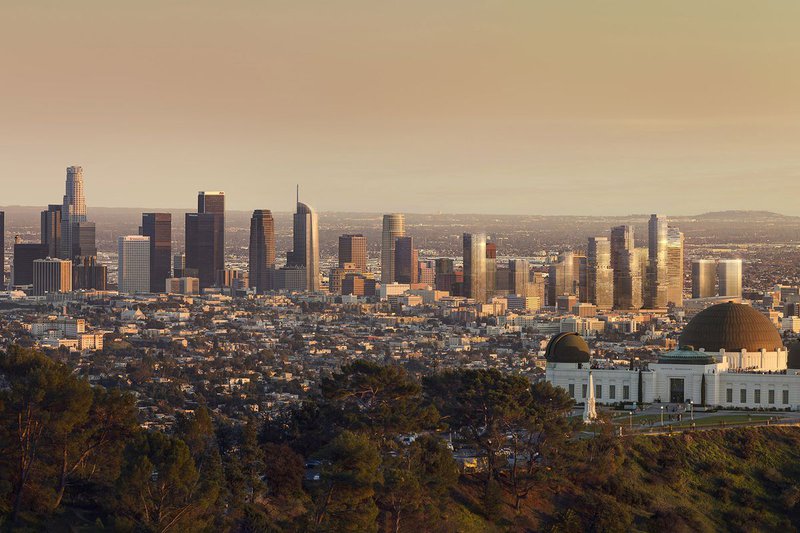 Los Angeles, California
Make in LA is an accelerator program that focuses on hardware startups. The Los Angeles-based program involves four months of hands-on work, from building prototypes to preparing pitches for investors. Innovative hardware startups can apply online during the yearly application period.
MuckerLab works with no more than ten companies per year, doing whatever is necessary, for as long as necessary, to ensure that each and every company achieves the operating milestones required for the next round of financing. Its hands-on, boutique approach has allowed for them to achieve extraordinary success rates and founder satisfaction scores. MuckerLab was recently ranked the number two accelerator in the US. Its bespoke model allows them to deeply embed themselves as adjunct operating executives in companies at their earliest stages, as well as those going through major inflection points.
---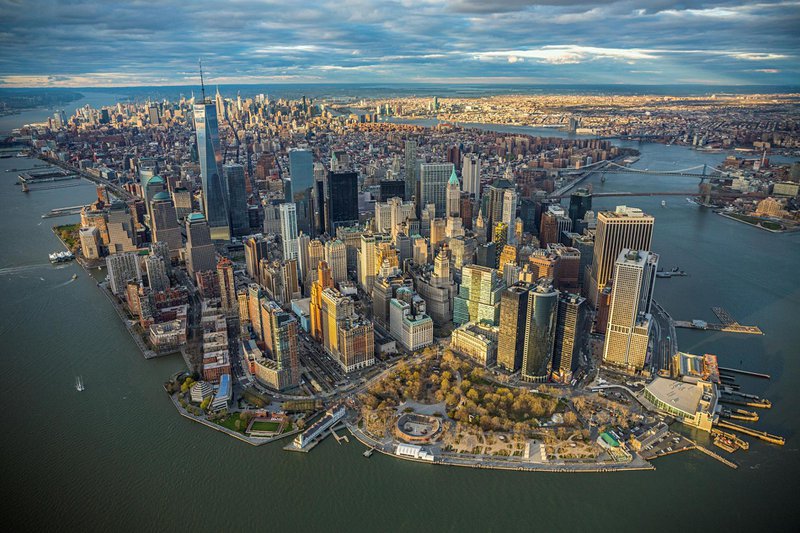 New York City, New York
AngelPad is a seed-stage accelerator program based in NYC and San Francisco. Since 2010, it has launched more than 140 companies. Every 6 months, they select around 15 teams from a huge pool of applicants (usually around 2000) to work with. AngelPad was recently ranked as the number one accelerator in the US (based on a study from MIT/Brown University). AngelPad has been called the "Anti-Y Combinator" due to its strategy of working with fewer teams on a yearly basis.
Camp combines Betaworks' building and investing experience into thematic accelerator programs for startups in frontier technology. Camp themes reflect the areas on which they are most focused and evolve along with their investment theses. This cycle's theme is livecamp: everything around live streaming, esports, etc.
Blueprint Health invests time and $20K into 20 healthcare IT companies each year. The staff and mentors work intensively with the companies for three months to help them meet their individual business goals. Typically these goals include gaining customers, raising capital, building marketing and sales collateral and refining an investor pitch. But Blueprint Health doesn't end after three months – they continue to help their alumni founders build and grow their companies and offer them additional resources that the community can provide.
Cofound Harlem is an accelerator program in New York City that aims to build 100 companies in Harlem by the year 2020. The accelerator provides mentorship, education and other support to Harlem-based startups and companies that want to make a real impact on the community. (Might have been discontinued. To be updated.)
Dreamit Ventures is an early-stage venture fund that accelerates startups building transformative tech products in the fields of healthcare, real estate/built environment and security. Dreamit identifies and invests in startups with market-ready products looking to more rapidly gain customers, initiate new partnerships and raise their next round of funding. Startups participate in one of Dreamit's three industry verticals: UrbanTech, HealthTech, or SecureTech.
Entrepreneurs Roundtable Accelerator combines seed capital, hands-on help and a great coworking location with an expert team to positively impact the trajectory of early-stage startups. ERA runs two four-month programs per year. They are New York City's largest accelerator program as well as its deepest and strongest mentor network with 400+ expert investors, technologists, product specialists, marketers, customer acquisition strategists, sales execs and more, across all major industries represented in New York.
We couldn't have a list of accelerators and incubators without mentioning fintech! The Fintech Innovation Lab is a highly competitive 12-week program that helps early- to growth-stage startup companies refine and test their value proposition with the support of the world's leading financial service firms.
MetaProp and Columbia University collaborate to bring together some of the most innovative and influential real estate institutions and other industry PropTech visionary companies to lead the MetaProp Accelerator at the Columbia University Consortium.
The New York Digital Health Innovation Lab, previously NY Digital Health Accelerator, is an annual program run by the Partnership Fund for New York City and the New York eHealth Collaborative for growth-stage companies that have developed cutting-edge technology products targeted at healthcare organizations.
Startup52 is an early-stage accelerator program in New York City that is focused on promoting diversity. The accelerator accepts startups in various industries, but puts a big emphasis on the capabilities and diversity of founding team members. Accepted startups receive one-on-one mentorship, coworking space and other support tailored to each startup.
VentureOut is a New York City-based program that is a one-week hyper-accelerator. It brings in startups from around the world and connects them to members of the startup and technology communities in NYC. The VentureOut program features sessions on subjects ranging from leadership to sales, and ends with individual meetings and new client meetings at the end of the week.
For startups that focus on retail and consumer goods, XRC Labs provides an innovative, design-centric accelerator program in New York. Participants get mentorship, access to capital, operational support and workspace on the campus of the Parsons School of Design at the New School. XRC Labs runs two 10-week programs each year.
---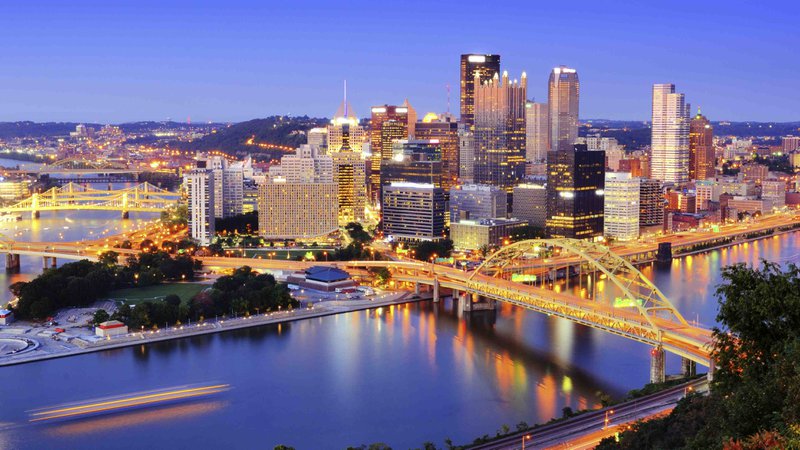 Pittsburgh, Pennsylvania
AlphaLab is a nationally ranked software accelerator in Pittsburgh. They help early-stage tech companies quickly figure out the best way to build and grow in an immersive 4-month program that includes funding opportunities.
---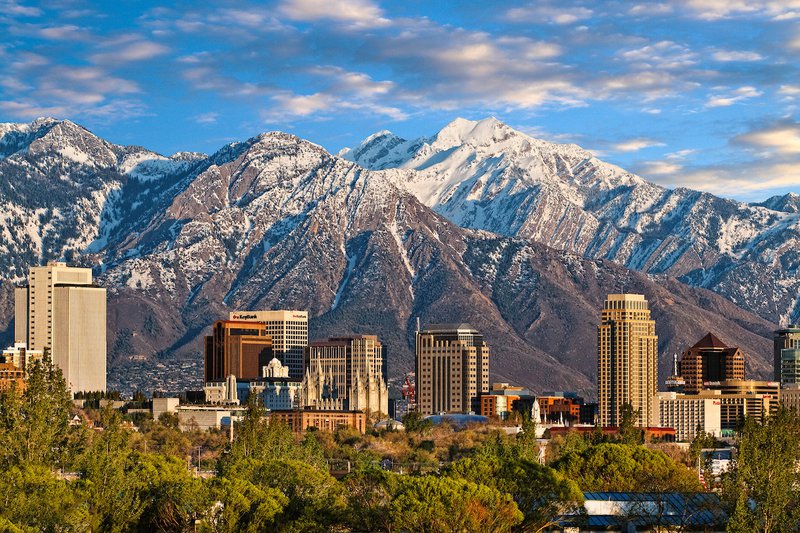 Salt Lake City, Utah
BoomStartup is a seed, early-stage venture growth fund and virtual accelerator program. They provide entrepreneur boot camp basics like custom accelerator plans, extensive mentoring from seasoned professionals, personalized mentorship, investor introductions and pitch development. The program uses lean startup methodologies to launch a number of business startup programs such as early-phase tech, software, EdTech, product, and biotech startups.
---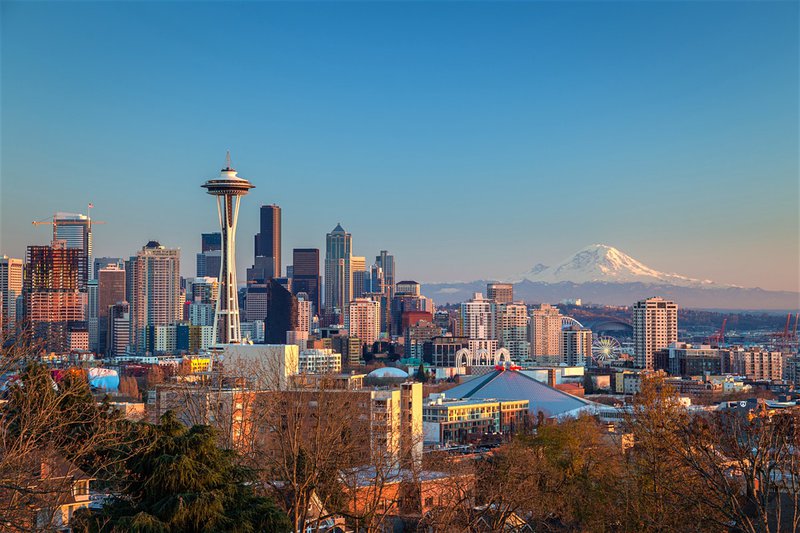 Seattle, Washington
Capria is a Seattle-based investment firm and accelerator program focusing on global impact startups. The program aims to work with startups that develop innovative solutions to global problems, specifically those operating in emerging markets.
---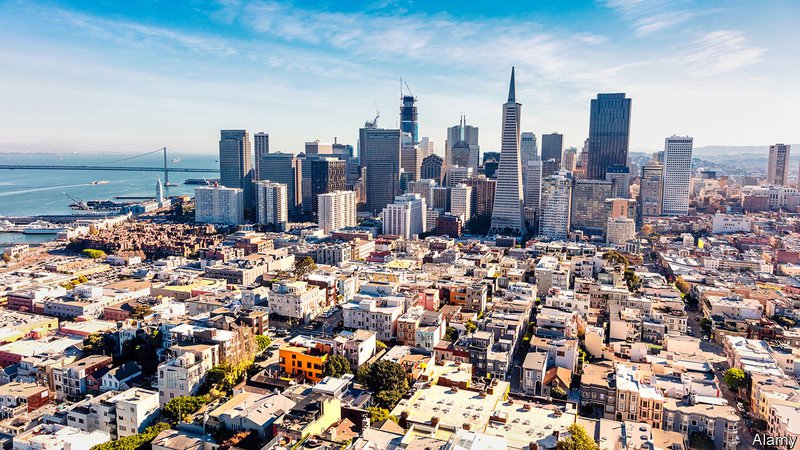 Silicon Valley/Bay Area, California
Probably one of the most well-known accelerators, 500 Startups' 4-month seed program gets your company access to mentorship, hands-on sessions with startup experts and an office space where you'll work with other talented founders from around the world. They invest $150K in exchange for 6% in equity. They charge a $37.5K fee for participation in the program and it takes place in both San Francisco and Mexico City.
The Alchemist Accelerator is an accelerator exclusively for startups whose revenue comes from enterprises, not consumers. The accelerator focuses on enterprise customer development, sales, market validation and a structured path to fundraising.
Boost VC invests $50K – $100K in exchange for 7% of the company. They seek passionate technologists from around the world for their accelerator in Silicon Valley. They give their companies a place to live and work, an unparalleled network and time to focus on their startup.
Founders Embassy is elevating, inspiring and educating international and immigrant founders by offering them unprecedented access to Silicon Valley through its immersive, bootcamp-style acceleration programs, impactful events and thought leadership – all without any exchange of equity. To qualify for the program, it is not required for the startup to be based outside of the US. However, if the company is based in the US, they do require for one of the founders to be either an international citizen or an immigrant living in the US.
For startups involved in clinical research and applied sciences, especially in the area of genomics, Illumina Accelerator provides extensive mentorship, financial support lab space and more. Founders accepted into the program must work full-time in the Bay Area during the six-month program.
Matter is a 20-week accelerator program that focuses on design thinking. Based in both San Francisco and New York City, participants immerse themselves in a collaborative culture where they are taught to focus on creating human-centered offerings in order to fail fast and bring products to market sooner. The application process includes a pitch, project and finalist round that startups must go through in order to be selected.
Upwest Labs offers $20K in funding over a four-month period for small businesses based in Silicon Valley. In addition to seed funding, small businesses can gain access to investors, mentors and more through the comprehensive small business development program that Upwest Labs provides.
---
There you have it, 40 of the top accelerators and incubators in North America. 🎉
We hope this list helps you find the right accelerator or incubator for building your startup!
---
Get serious about getting your startup in a top accelerator
Most accelerators are highly selective. Getting into a top-notch accelerator doesn't just happen by filling out an application form.
Being successful takes smart networking, applying to multiple accelerator programs at the same time, following them all up professionally, keeping track of when and how often they open your emails, remembering what you last discussed, … In short, it's a lot like selling.
If you want to organize yourself like a pro without spending your time updating a CRM, have a look at Salesflare.
You'll be able to keep an overview of where you are in the process with each accelerator.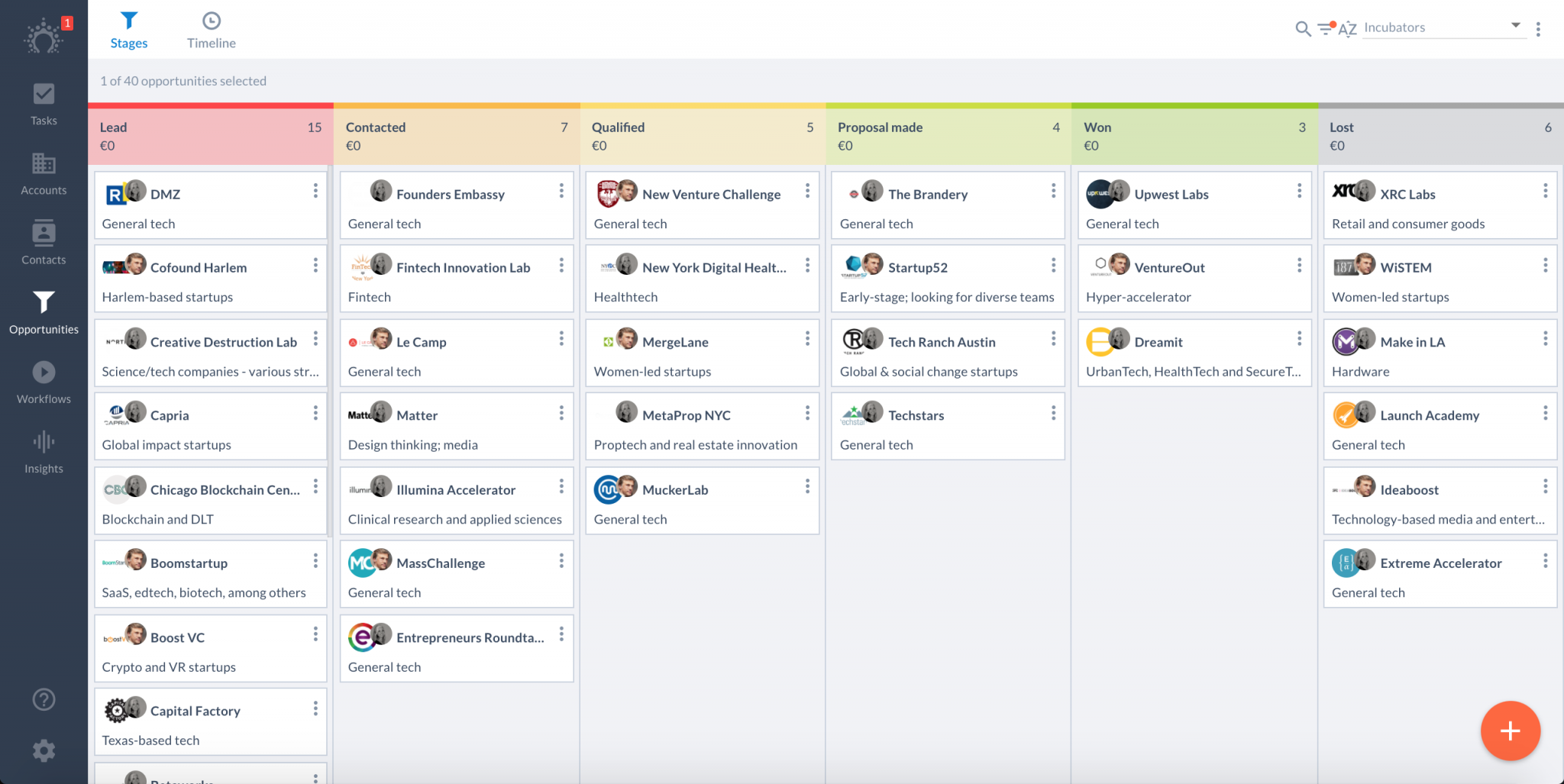 You can easily track all your follow up and notes in the system, including when they open your emails… or even check out your website. This intelligence is gold.

And if you want to use Salesflare for sales too, you can create multiple pipelines. One for accelerators, one for sales, one for partnerships, one for investors, … We've created about 15 pipelines ourselves, because, in the end, everything's a sales process.
So if you're serious about getting in a top-notch accelerator, give Salesflare a try. It's set up in a few minutes and you'll be on your way to professionally approaching this list of accelerators, so you can pick them instead of them picking you!
P.S. The list of accelerators is easy to import into Salesflare. Just do an import of "accounts" (that's companies you're selling to, as in "account manager") and map the name and website to the right fields. Salesflare will automatically pull in extra company info based on that. Try it out!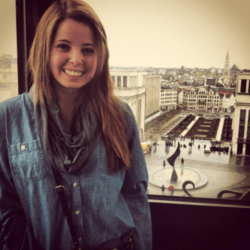 I'm a fintech-turned-SaaS marketing expert who is passionate about design, automation and all things digital.
View my full profile here
.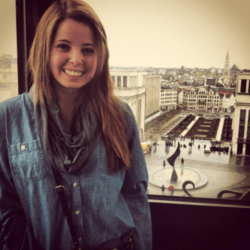 Latest posts by Ali Colwell
(see all)