Custom Reports and Dashboards
Extract all the Insights you need
We believe that sales software should be easy.
That's why, from the early beginnings, Salesflare has come with dashboards that deliver crucial sales insights 100% out of the box, without any need for you to build them yourself. Fully automated.
These insights cover both how you're doing revenue wise and team/activity wise, and even calculate a revenue forecast. Unlike in other systems, they also allow you to go beyond the current status and go back in time, to a specific month, quarter or year.
As time has gone by, however, you have started asking us more and more for custom reporting capabilities. Today, it's even Salesflare's most popular feature request.
That's why we've set out at the start of this year to make building custom sales reports easy… and now the result of our work is going out of beta. 🥳
Without further ado, we're very proud to present Salesflare's newest Pro feature: custom dashboards and reports!
Let me give you a quick overview! 👇
For more depth, check out this detailed how-to article on custom reporting. Or watch this how-to video. And if you want some inspiration, check out this list of popular sales dashboard examples.
---
Reports & dashboards
To keep things straightforward, the custom reporting works with only two concepts ✌️: reports and dashboards.
A report is a specific visual representation of a part of your data that provides you with concrete insights. It can be a chart (bar, column, line, pie), a table or a scorecard.
And a dashboard is a page where you place a group of your related reports.
---
Create your own dashboards
Want to create a whole new visual overview to present or analyze your data?
Just click on the new dashboard selector at the top left (it replaced the tabs!) and click "Create dashboard". Just give it a name and you can start filling it right away with your own reports! 📈
To edit your dashboard, click "Edit dashboard" in the menu at the top right. You'll be able to drag and drop your reports around to arrange them the way you prefer.
To give you full control, you can also reorder your dashboards, delete a dashboard, move a report from one dashboard to another, duplicate reports, and delete them. ✨
---
Create your own reports
Want to extract new insights from your data?
This is where the magic happens! 🧙
Salesflare's new report builder allows you to report in any way you like on your opportunities, accounts, contacts or tasks… in an easy way.
Just select the entity (opportunities, …) and the chart type first. Then start selecting your axes straight on the chart; plus you can optionally segment your data too.
You can narrow down the data you want to report on by using the filtering panel on the right (it works the same way as everywhere else in Salesflare). Plus there's some handy advanced options at the bottom.
The report builder allows you to preview your report on the dashboard by changing the dashboard filters. One thing you may need to wrap your head around for a second is what time field you want the dashboard time filter to apply to, but once you got that down, you're unstoppable. 💪
Don't forget to give your report a great name and maybe a description for your future self and teammates.
For a much more detailed guide, check out this how-to article on custom reporting. Or if you prefer watching over reading, watch this how-to video. 👈
---
Many more improvements and bug fixes
We fixed the bugs you reported, upped the performance in a few important places, tweaked some app flows, and much more. As always, keep the feedback coming through the live chat on our homepage — we thrive on it! 😍
---
Coming up next… 🥁
A series of upgrades to the email workflows 💌
Linking contacts to accounts while editing a contact 👥
A built-in email finder 📧
A handy LinkedIn sidebar 😎
---
Ready to power up your sales? Give Salesflare a try.
We're an easy-to-use sales CRM for small B2B companies that's chock-full of automation and always up to date!
We hope you liked this feature update. If you did, follow us on social media!
👉 You can follow @salesflare on Twitter, Facebook and LinkedIn.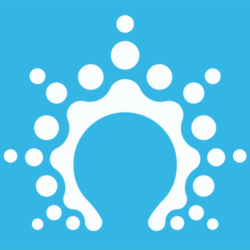 We're the team at
Salesflare
, the simply powerful CRM for small businesses. We love helping small businesses grow with helpful content and a beautiful product. Thank you for reading our blog!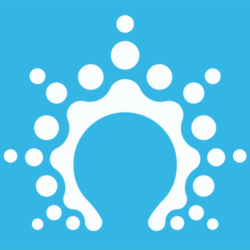 Latest posts by Salesflare
(see all)